My first camping experience at Joshua Tree did not turn out like we expected it.

Two friends and I had my mother drop us off near Hidden Valley. We were backpacking, sophomores in high school and did not know the rules of the National Monument. So we just struck off into the desert near Keys Ranch.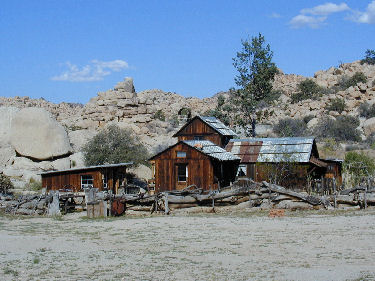 Keys Family Home


We found a massive pile of boulders and climbed to the top. We set up camp on the top of the massive boulder pile. We collected wood and started a fire.




A live stock fence on Keys Ranch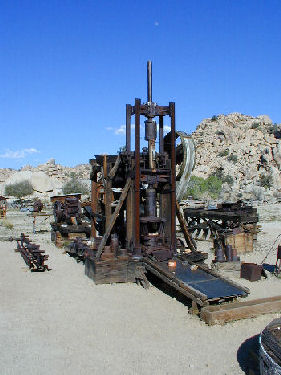 Keys gold ore stamp


Soon, too soon, we were visited by a Monument Ranger that informed us that we were illegally camped; we had illegally gathered wood and that we had illegally started a fire.

These illegalities were of no minor nature as these were Federal Regulations that we had unsuspectingly broke.

I must say that if the same thing happened today we probably would have ended up incarcerated as evil-doers.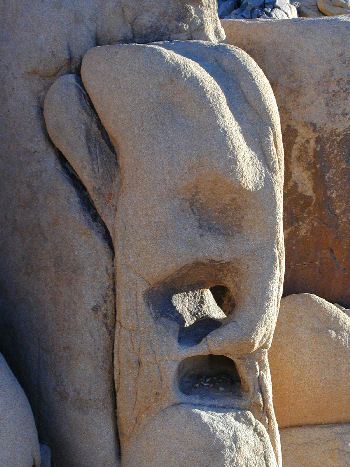 A most strangely sculpted rock


We were lucky in that the Monument Ranger took pity on us, realizing that we were not intentionally breaking laws we had not known about.

He made us put out the fire, spread the collected wood around and pack up camp. He then walked us to a legal campsite and told us we could camp there. He did not even give us tickets as there was no way to know our identities as we were to young to have driver's license identification.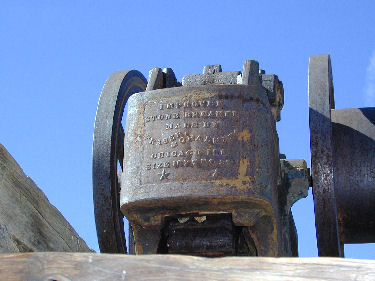 The engraving reads "Improved Stone Breaker
Made by Fraser & Chalmers Chicago Illinois Size 10 x 7 No. 37"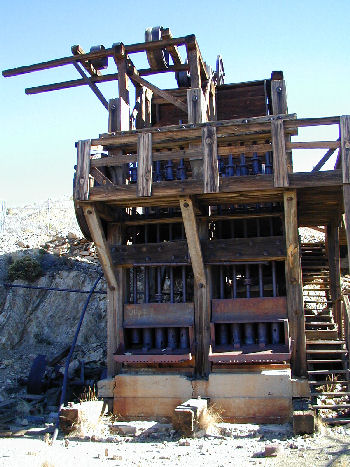 Lost Horse gold ore stamp


Today this would be impossible as the rock climbers are the only ones that camp at Hidden Valley campground. They hold all the sites until the next group of rock climbers arrive to replace the ones leaving. Unless you are a member of the rock climbing clubs you will never camp in Hidden Valley.

Over the years I have gone so many times to Joshua Tree that I have lost count.

There is very little of the entire Monument, Park now, that I have not walked or driven.

One year, shortly after meeting and marrying my wife Marilin, I took her and my two sons, Ryan and Andy (previous marriage), to Joshua Tree camping on the boys Christmas break.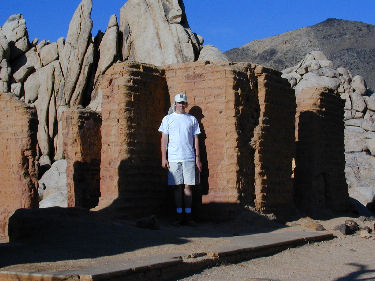 Andy at 16 standing by old adobe walls



As we drove up into the park we encountered a heavy fog unlike anything I had ever seen out here in the desert. The sun was going down and it was very cold out.

We found a camp site and started setting up camp. All of us were cold so I set up the camp stove and began to work on lighting it to brew some hot water for cocoa, tea and coffee.

As I stood there with freezing hands trying to light the stove an amazing thing happened. The thick heavy freezing fog started to lift.

But it was not lifting it was settling. In the space of about two minutes the fog became icicle like crystals that grew before my very eyes on the stove, on the table, on the ground, all around. The crystal ice grew to about 2 inches long as the sky cleared of fog!


Will Standing on a cliff in Joshua Tree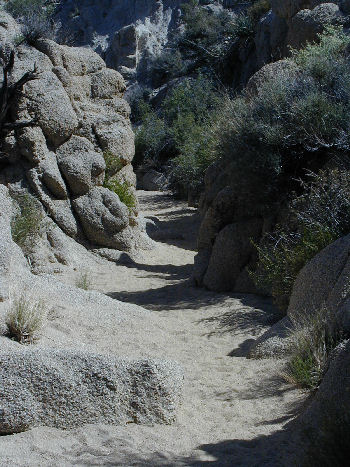 The trail to Lost Palms Oasis




Lost Palms Oasis surrounded by rock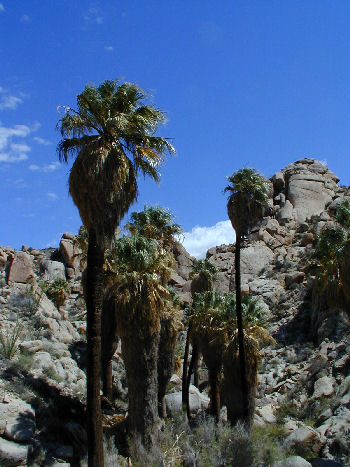 Lost Palms Oasis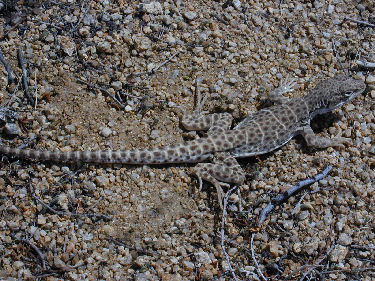 Mojave Fringe-Toed Lizard