Be like a tree in pursuit of your cause.

Stand and,

grip hard,

thrust upward,

bend to the winds of heaven,

and learn tranquility.
Prayer dedicated to Richard St Barbe Baker, Father of the Trees
"I can imagine a time when a tree was not a tree, but a distinct individual. If it is just a tree, one among a whole forest of trees, it is no great matter to chop it down. Nothing unique is being removed from the world. But if we see it as a unique individual, sacred and irreplaceable, then we would chop it down only with great circumspection. We might, as many indigenous peoples do, meditate and pray before committing an act of such enormity. It would be an occasion for solemn ritual. Only a very worthy purpose would justify it. Now, having converted all of these unique, divine beings into just so many trees, we level entire forests with hardly a second thought." - Charles Eisenstein
Richard St Barbe Baker was born in a country house in the South of Hampshire, England, on 9 October 1889 and from his earliest days developed a keen awareness of the beauty of the forests and trees and the creatures therein.

At Cambridge Richard St Barbe Baker studied forestry and after finishing his degree he was posted to Kenya as a forester with the Colonial Office. Appalled by the continued destruction of the scrublands in the northern highlands by the Kikuyu tribesmen Richard St Barbe Baker convinced the people there to plant trees to replace those they had removed. Richard St Barbe Baker instituted a Dance of The Trees out of which arose the Men of The Trees, the Swahili for which is 'Watu wa Miti'.

1924 Richard St Barbe Baker founded Men of The Trees in England and in the same year became interested in the Baha'i faith, a faith which he pursued until his death.

1931 Richard St Barbe Baker went to Palestine at the invitation of Sir John Chancellor, the Governor, to assist in establishing a tree planting program in the hope of uniting warring factions.

Richard St Barbe Baker spent some time in Jerusalem co-ordinating a meeting of the heads of the Islam, Hebrew and Catholic communities to plant trees under the banner of Men of The Trees.

Richard St Barbe Baker travelled to America on a lecture tour, during which he wrote his first book Men of the Trees.

Seeing the giant Redwoods he became involved in a move to conserve these trees from further destruction by launching Save the Redwoods Fund which eventually delivered twelve thousand acres of redwoods to the State of California as a reserve.

Richard St Barbe Baker's friendship with Franklin Delano Roosevelt resulted in the establishment of the Civilian Conservation Corps.

Richard St Barbe Baker founded the Forestry Association of Great Britain.

1952 Richard St Barbe Baker goes to Europe, addressing conferences in Germany and Austria and lecturing to university graduates in Vienna on the importance of tree cover.

Richard St Barbe Baker returned to New York, campaigning for tree preservation and late in that year led the first Sahara University Expedition, raising funds by writing Famous Trees.

1954 Richard St Barbe Baker goes to New Zealand at the invitation of Men of The Trees there to convince the New Zealand State Forestry Service of the need for trees in Central Otago.

1955 Richard St Barbe Baker organizes an exhibition in Cambridge called Man Against Nature and a similar exhibition was staged in Paris.

June 5th, 1982 Richard St Barbe Baker plantes his last tree in Saskatoon, Canada, in a ceremony celebrating World Environment Day.

The inscription on Richard St Barbe Baker 's grave marker reads:
RICHARD ST. BARBE BAKER, O.B.E.
9 OCTOBER 1889 - 9 JUNE 1982
FOUNDER MEN OF THE TREES
PIONEER OF DESERT RECLAMATION THROUGH TREE PLANTING
CRUSADER FOR VIRGIN FORESTS WORLDWIDE
This web site is not a commercial web site and is presented for educational purposes only.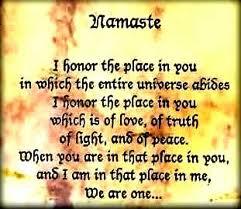 This website defines a new perspective with which to engage reality to which its author adheres. The author feels that the falsification of reality outside personal experience has created a populace unable to discern propaganda from reality and that this has been done purposefully by an international corporate cartel through their agents who wish to foist a corrupt version of reality on the human race. Religious intolerance occurs when any group refuses to tolerate religious practices, religious beliefs or persons due to their religious ideology. This web site marks the founding of a system of philosophy named The Truth of the Way of Life - a rational gnostic mystery religion based on reason which requires no leap of faith, accepts no tithes, has no supreme leader, no church buildings and in which each and every individual is encouraged to develop a personal relation with the Creator and Sustainer through the pursuit of the knowledge of reality in the hope of curing the spiritual corruption that has enveloped the human spirit. The tenets of The Truth of the Way of Life are spelled out in detail on this web site by the author. Violent acts against individuals due to their religious beliefs in America is considered a "hate crime."

This web site in no way condones violence. To the contrary the intent here is to reduce the violence that is already occurring due to the international corporate cartels desire to control the human race. The international corporate cartel already controls the world banking system, corporate media worldwide, the global industrial military entertainment complex and is responsible for the collapse of morals, the elevation of self-centered behavior and the destruction of global ecosystems. Civilization is based on cooperation. Cooperation does not occur at the point of a gun.

American social mores and values have declined precipitously over the last century as the corrupt international cartel has garnered more and more power. This power rests in the ability to deceive the populace in general through corporate media by pressing emotional buttons which have been preprogrammed into the population through prior corporate media psychological operations. The results have been the destruction of the family and the destruction of social structures that do not adhere to the corrupt international elites vision of a perfect world. Through distraction and coercion the direction of thought of the bulk of the population has been directed toward solutions proposed by the corrupt international elite that further consolidates their power and which further their purposes.

All views and opinions presented on this web site are the views and opinions of individual human men and women that, through their writings, showed the capacity for intelligent, reasonable, rational, insightful and unpopular thought. All factual information presented on this web site is believed to be true and accurate and is presented as originally presented in print media which may or may not have originally presented the facts truthfully. Opinion and thoughts have been adapted, edited, corrected, redacted, combined, added to, re-edited and re-corrected as nearly all opinion and thought has been throughout time but has been done so in the spirit of the original writer with the intent of making his or her thoughts and opinions clearer and relevant to the reader in the present time.



Fair Use Notice

This site may contain copyrighted material the use of which has not always been specifically authorized by the copyright owner. We are making such material available in our efforts to advance understanding of criminal justice, human rights, political, economic, democratic, scientific, and social justice issues, etc. We believe this constitutes a 'fair use' of any such copyrighted material as provided for in section 107 of the US Copyright Law. In accordance with Title 17 U.S.C. Section 107, the material on this site is distributed without profit to those who have expressed a prior interest in receiving the included information for research and educational purposes. For more information see: www.law.cornell.edu/uscode/17/107.shtml. If you wish to use copyrighted material from this site for purposes of your own that go beyond 'fair use', you must obtain permission from the copyright owner.
Copyright © Lawrence Turner
All Rights Reserved