2004
FDA revises labeling requirements for antidepressants:
"If you aren't happy in your work, that must imply a fault in your production process (socialization, education, training); fortunately, that can be adjusted with pharmaceutical technology." - Charles Eisenstein
Antidepressants increased the risk compared to placebo of suicidal thinking and behavior (suicidality) in children, adolescents, and young adults in short-term studies of major depressive disorder (MDD) and other psychiatric disorders.

Anyone considering the use of [insert name of pharmaceutical profit center blockbuster] or any other antidepressant in a child, adolescent, or young adult must balance this risk with the clinical need.
"A review of seventy-four clinical trials of antidepressants found that thirty-seven of thirty-eight positive studies [that praised the drugs] were published. But of the thirty-six negative studies, thirty-three were either not published or published in a form that conveyed a positive outcome." - Marcia Angell, MD, Executive Editor The New England Journal of Medicine
"All the SSRIs [including Prozac® and Luvox®] relieve the patient of feeling. He becomes less empathic, as in I don't care as much,' which means `It's easier for me to harm you.' If a doctor treats someone who needs a great deal of strength just to think straight, and gives him one of these drugs, that could push him over the edge into violent behavior." - Dr. Joseph Tarantolo, past-president of the Washington DC chapter of the American Society of Psychoanalytic Physicians
"If you look at the drug war from a purely economic point of view, the role of the government is to protect the drug cartel." - Milton Friedman
5 of the top 10 violence-inducing drugs are antidepressants:

Fluoxetine (Prozac®)
Paroxetine (Paxil®)
Fluvoxamine (Luvox®)
Venlafaxine (Effexor®)
Desvenlafaxine (Pristiq®)
Antidepressant prescribing has risen nearly 400% since 1988,
according to data from the Centers for Disease Control and Prevention (CDC).
From 1999 to 2012 the percentage of Americans on antidepressants increased from 6.8% to 13%,
according to a report published this week by the Journal of the American Medical Association (JAMA).
Selective serotonin reuptake inhibitors (SSRI) increase the extracellular level of the neurotransmitter serotonin by inhibiting its reuptake into the presynaptic cell, increasing the level of serotonin available to bind to the postsynaptic receptor. It is generally thought that tricyclic antidepressants work by inhibiting the re-uptake of the neurotransmitters norepinephrine and serotonin.
serotonin = 5-hydroxytryptamine

tryptophan = 5-hydroxytryptophan

dopamine = 3,4-dihydroxyphenethylamine

melatonin = N-acetyl-5-methoxy tryptamine
norepinephrine = noradrenaline = 1,2-Benzenediol, 4-(2-amino-1-hydroxyethyl)

epinephrine = adrenaline = 1,2-Benzenediol, 4-[(1R)-1-hydroxy-2-(methylamino)ethyl]
"We Speak for the Dead to Protect the Living"
From 1987 to 1996 psychotropic drug use among children and teens nearly triples.

1997 Joseph Westbecker kills himself and eight others at a Louisville, Kentucky printing plant after using Prozac®. Eli Lilly settles charges and the judge seals the case.

1998 Andrew Golden, age 11, Ritalin® and Mitchell Johnson, aged 14, Ritalin® shot 15 people, killing four students, one teacher, and wounding 10 others.

Kip Kinkel, age 15, (on Prozac® and Ritalin®) shoots his parents while they slept then went to school and opened fire killing 2 classmates and injuring 22 shortly after beginning Prozac® treatment.

1999 Eric Harris age 17 (first on Zoloft® then Luvox) and Dylan Klebold aged 18, kill 12 students and 1 teacher, and wound 23 others, before killing themselves. Klebold's medical records have never been made available to the public.

TJ Solomon, age 15, Ritalin® high school student in Conyers, Georgia opens fire on and wounded six of his class mates.
2001 Christopher Pittman, age 12, murders both his grandparents while taking Zoloft®.

Kara Jaye Anne Fuller-Otter, age 12, is on Paxil® when she hangs herself from a hook in her closet. Kara's mother: "The damn doctor wouldn't take her off it and I asked him to when we went in on the second visit. I told him I thought she was having some sort of reaction to Paxil®."

Cory Baadsgaard, age 16, Wahluke High School, had recently switched to the new antidepressant Effexor, amping up his dosage from 40 milligrams to 300 which caused him to have hallucinations when he took a rifle to his high school and held 23 classmates hostage. He has no memory of the event.

2002 157 million antidepressants prescriptions are dispensed in America:

Sertraline, Zoloft®, Lustral®, Serlain®, Paroxetine, Paxil®, Seroxat®, Sereupin®, Aropax®, Deroxat®, Rexetin®, Xetanor®, Paroxat®, Fluoxetine, Prozac®, Fontex®, Seromex®, Seronil®, Sarafem®, Fluctin®, Fluox®, Depress®, Lovan®, Citalopram, Celexa®, Cipramil®, Dalsan®, Recital®, Emocal®, Sepram®, Seropram®, Citox®.

2004 FDA warns doctors, patients and their families that popular antidepressants could cause deepening depression and even suicide. Those involved with antidepressants should look out for agitation, hostility, mania and other forms of violent behavior that have been associated with antidepressants.

Violence and Suicide Caused by Antidepressants Report to the FDA

Rick Lohstroh's 10 year old son, on Prozac®, shoots his father in the back, without a warning, killing him. The boy was given a 10 year prison sentence.

Alex Kim, age 13, hangs himself shortly after his Lexapro® prescription has been doubled.

"Underreporting of medical errors affecting children is a significant problem, particularly among physicians." - Agency for Healthcare Research (AHRQ)

2005 Jeff Weise, age 16, had been prescribed 60 mg/day of Prozac (three times the average starting dose for adults!) when he shot his grandfather, his grandfather's girlfriend and many fellow students at Red Lake, Minnesota. He then shot himself. 10 dead, 12 wounded.

2007 Asa Coon from Cleveland, age 14, shoots and wounds four before taking his own life. Court records show Coon was on Trazodone.

2010 Hammad Memon, age 15, shoots and kills a fellow middle school student. Diagnosed with ADHD and depression, taking Zoloft® and "other drugs for the conditions."



and then:

Gabriel Myers, 7 years old, hangs himself while in foster care after taking prescribed psychiatric drugs. Gabriel had been prescribed Vyvanse®, an attention deficit/hyperactivity disorder drug approved for children aged 6 through 12, Lexapro®, an anti-depressant, and Zyprexa®, an anti-psychotic drug both not approved for children. Symbyax®, an atypical antipsychotic approved by the FDA for the treatment of schizophrenia, was prescribed to replace Lexapro® and Zyprexa® shortly before Gabriel Myers death. Gabriel's mother was in prison for drug abuse.

''We are devastated. Gabriel's problems could not be solved by a pharmacy.'' - Jon Myers, Gabriel's uncle


Chris Fetters, age 13, kills his favorite aunt while taking Prozac®.

Elizabeth Bush, age 13, Paxil® is responsible for a school shooting in Pennsylvania.

Mathew Miller, age 13, hangs himself in his bedroom closet after taking Zoloft® for 6 days.

Rod Mathews, age 14, Ritalin® beats a classmate to death with a bat.

Michael Carneal, age 14, Ritalin® opens fire on students at a high school prayer meeting.

Jarred Viktor, age 15, after five days on Paxil® he stabbs his grandma 61 times.

Chris Shanahan, age 15, Paxil® in Rigby, ID who out of the blue killed a woman.

Luke Woodham, age 16, Prozac® killed his mother and then killed two students, wounding six others.

Jon Romano, age 16, on medication for depression, fired a shotgun at a teacher in his New York high school.

Julie Woodward, age 17, was on Zoloft® when she hung herself in her family's detached garage.

Kurt Danysh, age 18, and on Prozac®, killed his father with a shotgun. He is now behind prison bars, and writes letters, trying to warn the world that SSRI drugs can kill.

"Emergence of self-destructive phenomena in children and adolescents during fluoxetine treatment," published in the Journal of the American Academy of Child and Adolescent Psychiatry (1991, vol.30), written by RA King, RA Riddle, et al, reports self-destructive phenomena in 14% (6/42) of children and adolescents (10-17 years old) who had treatment with fluoxetine (Prozac®) for obsessive-compulsive disorder.

"In the last few years the psychiatric field has been characterized by a lot of me-too, very expensive drugs, which, at best, are not inferior to previous drugs. To give an example: escitalopram (from citalopram), paliperidon (from risperidon), mirtazapine (from mianserine), pregabalin (from gabapentin), etc. Many new antipsychotics aren't better than older ones for effectiveness or side effects." - Vincenzo Fricchione Parise 02/06/09

Antidepressant drugs, Prozac®, Zoloft®, Paxil®, Luvox®, Celexa®, Lexapro®, Effexor®, Wellbutrin®, Serzone® and Remeron® are taken by over 30 million Americans in 2003.

The first seven are in the drug category known as 'serotonin reuptake inhibitors,' and their sales in 2003 exceeded those of any other drug class except opiates.


2008 Study released in the Journal of the American Medical Association found that reporters for print and online media outlets failed 42% of the time to mention drug incorporation funding of research cited in their "news" stories.

67% of "news" stories mentioned the brand names of drugs rather than their generic names, further reinforcing pharmaceutical industry marketing campaigns.

In Toxic Psychiatry, Dr. Peter Breggin discusses the subject of drug combinations: "Combining antidepressants [e.g., Prozac®, Luvox®] and psychostimulants [e.g., Ritalin®] increases the risk of serious cardiovascular events, seizures, sedation, euphoria, and psychosis. Withdrawal from the combination can cause a severe reaction that includes confusion, emotional instability, agitation, and aggression."

"I approached ACLU about the fact that there are people in prison who are likely there because their drugs caused them to become violent but didn't even get an acknowledgment from ACLU that I had written." - Dr. David Healy, professor of psychiatry and former Secretary of British Association for Psychopharmacology, author of Let Then Eat Prozac and Mania
1999 Eli Lilly begins its off-label marketing push, the only approved use of Zyprexa® is for patients suffering from schizophrenia. By 2008, Zyprexa® is Eli Lilly's best-selling drug, with $4.7 billion in sales. Antipsychotics as a group topped American drug sales in 2008 garnering $14.6 billion.

In 1999 Eli Lilly discoveres that Zyprexa®, a drug Eli Lilly designed to treat bipolar disorder and schizophrenia, caused excessive weight gain in patients leading to diabetes. Even so Eli Lilly encouraged doctors to prescribe Zyprexa® to elderly patients with early signs of dementia.

"Eli Lilly urged doctors to prescribe Zyprexa® for elderly patients with dementia, an unapproved use for the antipsychotic, even though the drugmaker had evidence the medicine didn't work for such patients." - Margaret Cronin Fisk, Elizabeth Lopatto and Jef Feeley

2005 In the first class action filed over Zyprexa® Eli Lilly settled with 8000 plaintiffs for $700 million in 2005. Eli Lilly requires that all sensitive documents be sealed and the settlement remain a secret.

Eli Lilly sells $4.2 billion worth of Zyprexa®.

2007 Eli Lilly settles with another 18,000 plaintiffs who sued over the adverse effects of Zyprexa® after the first trial documents were publicized by a third party unrelated to the original settlement.

2008 Study confirms that Zyprexa®, made by Eli Lilly, and Risperdal®, made by Janssen are no more effective than earlier antipsychotics. Initially they were marketed as being better because they reduced side effects such as uncontrolled shaking or tremors.

2009 Eli Lilly agrees to pay $1.42 billion to settle criminal ($615 million) and civil charges ($800 million) related to the marketing of its anti-psychotic drug Zyprexa®. Eli Lilly admitted to promoting Zyprexa® for unapproved, "off-label" uses between 1999 and 2001, including for treatment of dementia in elderly populations. Zyprexa® "has been Lilly's top-selling drug, garnering the incorporation more than $37 billion in world-wide sales since its US approval in 1996," according to the Wall Street Journal.

"In 2002, British and Japanese regulatory agencies issued a warning that Zyprexa® may cause diabetes. In addition, even after the FDA issued a similar warning in 2003, Eli Lilly did not pull Zyprexa® from the market. This becomes all the more understandable after it is taken into consideration that Eli Lilly is also the largest maker of diabetes medications." - Dr. Doug Henderson and Dr. Gary Null
1994 20,000 American children and adolescents were diagnosed with bipolar disorder.

1996 "Despite unanimous literature of double-blind studies indicating that antidepressants are no more effective than placebos in treating depression in children and adolescents, such medications continue to be in wide use." - Rhoda L. Fisher and Seymour Fisher, "Antidepressants for Children," The Journal of Nervous and Mental Diseases (1996, v.184, no.2)

2003 800,000 children and adolescents were diagnosed with bipolar disorder - exponentially increase 40 times levels 9 years earlier.

2005 Dr. Frederick K. Goodwin warns that children with bipolar disorder who were left untreated could suffer brain damage. The host of the popular public radio program "The Infinite Mind," produced by Lichtenstein Creative Media, earned at least $1.3 million from 2000 to 2007 giving marketing lectures for drugmakers.

"Boys that behave aggressively or exhibit irritable behavior become much more compliant when given mood stabilizers, antidepressants or antipsychotics and parents are relieved of the stigma of poor parenting as bipolar disorder is thought to be an inherited trait."Modern treatments - mood stabilizers in particular - have been proven both safe and effective in bipolar children." - Dr. Frederick K. Goodwin

"I call it the juvenile bipolar juggernaut. The diagnoses has been broadened considerably and I think that's a big problem." - Joseph Woolston, capstone child psychiatry, Yale University Hospital

Dr. Frederick K. Goodwin, a former director of the National Institute of Mental Health and the host of the popular public radio program "The Infinite Mind," earned at least $1.3 million from 2000 to 2007 giving marketing lectures for drugmakers.

"The risk of violence on these drugs has been known for 50 years. It's known that even giving these drugs to healthy volunteers can cause them to become violent. The data has been out there in warnings in many countries for 10 years. It may be disputed but there is no doctor who can say that they simply couldn't have been aware of this issue. If there are, they are simply not professional." - David Healy
This web site is not a commercial web site and is presented for educational purposes only.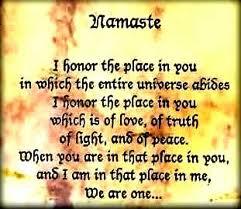 This website defines a new perspective with which to engage reality to which its author adheres. The author feels that the falsification of reality outside personal experience has forged a populace unable to discern propaganda from reality and that this has been done purposefully by an international corporate cartel through their agents who wish to foist a corrupt version of reality on the human race. Religious intolerance occurs when any group refuses to tolerate religious practices, religious beliefs or persons due to their religious ideology. This web site marks the founding of a system of philosophy named The Truth of the Way of Life - a rational religion based on reason which requires no leap of faith, accepts no tithes, has no supreme leader, no church buildings and in which each and every individual is encouraged to develop a personal relation with the Creator and Sustainer through the pursuit of the knowledge of reality in the hope of curing the spiritual corruption that has enveloped the human spirit. The tenets of The Truth of the Way of Life are spelled out in detail on this web site by the author. Violent acts against individuals due to their religious beliefs in America is considered a "hate crime."

This web site in no way condones ../../../violence. To the contrary the intent here is to reduce the violence that is already occurring due to the international corporate cartels desire to control the human race. The international corporate cartel already controls the world economic system, corporate media worldwide, the global industrial military entertainment complex and is responsible for the collapse of morals, the elevation of self-centered behavior and the destruction of global ecosystems. Civilization is based on cooperation. Cooperation does not occur at the point of a gun.

American social mores and values have declined precipitously over the last century as the corrupt international cartel has garnered more and more power. This power rests in the ability to deceive the populace in general through corporate media by pressing emotional buttons which have been preprogrammed into the population through prior mass media psychological operations. The results have been the destruction of the family and the destruction of social structures that do not adhere to the corrupt international elites vision of a perfect world. Through distraction and coercion the direction of thought of the bulk of the population has been directed toward solutions proposed by the corrupt international elite that further consolidates their power and which further their purposes.

All views and opinions presented on this web site are the views and opinions of individual human men and women that, through their writings, showed the capacity for intelligent, reasonable, rational, insightful and unpopular thought. All factual information presented on this web site is believed to be true and accurate and is presented as originally presented in print media which may or may not have originally presented the facts truthfully. Opinion and thoughts have been adapted, edited, corrected, redacted, combined, added to, re-edited and re-corrected as nearly all opinion and thought has been throughout time but has been done so in the spirit of the original writer with the intent of making his or her thoughts and opinions clearer and relevant to the reader in the present time.



Fair Use Notice

This site may contain copyrighted material the use of which has not always been specifically authorized by the copyright owner. We are making such material available in our efforts to advance understanding of criminal justice, human rights, political, economic, democratic, scientific, and social justice issues, etc. We believe this constitutes a 'fair use' of any such copyrighted material as provided for in section 107 of the US Copyright Law. In accordance with Title 17 U.S.C. Section 107, the material on this site is distributed without profit to those who have expressed a prior interest in receiving the included information for research and educational purposes. For more information see: www.law.cornell.edu/uscode/17/107.shtml. If you wish to use copyrighted material from this site for purposes of your own that go beyond 'fair use', you must obtain permission from the copyright owner.
Copyright © Lawrence Turner
All Rights Reserved