Bohemian Grove
"The Bohemian Grove, which I attend from time to time, is the most faggy goddamned thing you could ever imagine" - Richard Nixon

The Bohemian Club's all-male membership and guest list includes artists, particularly musicians, as well as many prominent business leaders, government officials, including former US presidents, senior media executives, and people of power.

The Grove is particularly famous for a Manhattan Project planning meeting that took place there in September 1942, which subsequently led to the atomic bomb. Those attending this meeting included Ernest Lawrence, UC Berkeley colleague J. Robert Oppenheimer, and various military officials. The S-1 Executive Committee heads, such as the presidents of Harvard, Yale, and Princeton along with representatives of Standard Oil and General Electric.

1994 William Simon, a former Secretary of Treasury, attacks George Herbert Walker Bush for abandoning the Reagan agenda. By this time Simon is a multi-millionaire many times over and a leader in creating the New Right.
The Cremation of Care was separated from the other Grove Plays in 1913 and moved to the first night to become "an exorcising of the Demon to ensure the success of the ensuing two weeks."
altar of Moloch
Gehenna "Gehenna" is derived from "Ge Hinnom," meaning "Valley of Hinnom." "Ge Hinnom" is also called "Gai ben-Hinnom," meaning "valley of Hinnom's son." The valley is outside the south wall of ancient Jerusalem, and stretches from the foot of Mount Zion eastward to Kidron Valley.

Gehenna is mentioned 13 times in 11 different verses in the Bible (King James Version) as "valley of Hinnom," "valley of the son of Hinnom" or "valley of the children of Hinnom."

Gehenna is not described as a spiritual hell but a literal valley in Jerusalem (Joshua 15:8, Joshua 18:16, 2nd Kings 23:10, 2 Chronicles 28:3, 2nd Chronicles 33:6,Nehemiah 11:30, Jeremiah 7:31~32, Jeremiah 19:2, Jeremiah 19:6, Jeremiah 32:35).

The word Gehenna (Gehennem, Jahannam) also occurs in the Muslim holy book, the Qur'an, as a place of torment for sinners or Islamic equivalent to hell.

The southwestern gate of Jerusalem, overlooking the valley, came to be known as "The Gate of the Valley". Jeremiah 7:31; 19:2-6; 32:35; the Book of Jeremiah (2:23) speaks of residents worshiping Moloch and committing abominations which foreshadowed the destruction of Jerusalem.

Moloch comes from a Semitic root meaning "king". Moloch, meaning "King of Deifications" or "Supreme God", was Semitically conceptualized in a pattern after that of El accept that Moloch required parents to sacrifice their children on a stone altar. This form of human sacrificial worship was practiced by the Canaanites, the Phoenicians and related cultures in North Africa and the Levant. Moloch is comparable to the gnostic Hebrew Demiurge who faultily created reality.

The practice was outlawed by King Josiah (2 Kings, 23:10).

"Thou shalt not let any of thy seed pass through the fire to Moloch" Leviticus 18:21

Biblical commentator Rashi explains that priests would bang on drums so fathers would not hear the groans of children being sacrificed. Hence the name Topheth.

Tophet or Topheth is believed to be a location in the Valley of Hinnom, where the Canaanites sacrificed children to the deification Moloch by burning them alive. After the practice of child sacrifice was outlawed by King Josiah, the valley became a refuse site where animal carcasses, waste and the bodies of criminals were dumped, with fires permanently burning to keep disease at bay.

Tophet became a synonym for hell.
"If I were to choose the speech that gave me the most pleasure and satisfaction in my political career, it would be my Lakeside Speech at the Bohemian Grove in July 1967. " - Richard Nixon
The only place known where a similar ritual still occurs is at Bohemian Grove in Monte Rio, California when Care is placed on a stone altar and immolated in the deification and idol worship of the stone owl - Moloch.

Moloch has been used figuratively in English literature from John Milton's Paradise Lost (1667) to Allen Ginsberg's "Howl" (1955), to refer to a person or thing demanding or requiring a very costly sacrifice.
back to stacks contents
This web site is not a commercial web site and is presented for educational purposes only.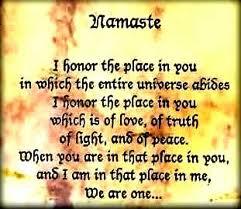 This website defines a new perspective with which to engage reality to which its author adheres. The author feels that the falsification of reality outside personal experience has created a populace unable to discern propaganda from reality and that this has been done purposefully by an international corporate cartel through their agents who wish to foist a corrupt version of reality on the human race. Religious intolerance occurs when any group refuses to tolerate religious practices, religious beliefs or persons due to their philosophical ideology. This web site marks the founding of a system of philosophy named The Truth of the Way of Life - a rational gnostic mystery religion based on reason which requires no leap of faith, accepts no tithes, has no supreme leader, no church buildings and in which each and every individual is encouraged to develop a personal relation with the Creator and Sustainer through the pursuit of the knowledge of reality in the hope of curing the spiritual corruption that has enveloped the human spirit. The tenets of The Truth of the Way of Life are spelled out in detail on this web site by the author. Violent acts against individuals due to their religious beliefs in America is considered a "hate crime."

This web site in no way condones violence. To the contrary the intent here is to reduce the violence that is already occurring due to the international corporate cartels desire to control the human race. The international corporate cartel already controls the world economic system, corporate media worldwide, the global industrial military entertainment complex and is responsible for the collapse of morals, the elevation of self-centered behavior and the destruction of global ecosystems. Civilization is based on cooperation. Cooperation does not occur at the point of a gun.

American social mores and values have declined precipitously over the last century as the corrupt international cartel has garnered more and more power. This power rests in the ability to deceive the populace in general through corporate media by pressing emotional buttons which have been preprogrammed into the population through prior corporate media psychological operations. The results have been the destruction of the family and the destruction of social structures that do not adhere to the corrupt international elites vision of a perfect world. Through distraction and coercion the direction of thought of the bulk of the population has been directed toward solutions proposed by the corrupt international elite that further consolidates their power and which further their purposes.

All views and opinions presented on this web site are the views and opinions of individual human men and women that, through their writings, showed the capacity for intelligent, reasonable, rational, insightful and unpopular thought. All factual information presented on this web site is believed to be true and accurate and is presented as originally presented in print media which may or may not have originally presented the facts truthfully. Opinion and thoughts have been adapted, edited, corrected, redacted, combined, added to, re-edited and re-corrected as nearly all opinion and thought has been throughout time but has been done so in the spirit of the original writer with the intent of making his or her thoughts and opinions clearer and relevant to the reader in the present time.



Fair Use Notice

This site may contain copyrighted material the use of which has not always been specifically authorized by the copyright owner. We are making such material available in our efforts to advance understanding of criminal justice, human rights, political, economic, democratic, scientific, and social justice issues, etc. We believe this constitutes a 'fair use' of any such copyrighted material as provided for in section 107 of the US Copyright Law. In accordance with Title 17 U.S.C. Section 107, the material on this site is distributed without profit to those who have expressed a prior interest in receiving the included information for research and educational purposes. For more information see: www.law.cornell.edu/uscode/17/107.shtml. If you wish to use copyrighted material from this site for purposes of your own that go beyond 'fair use', you must obtain permission from the copyright owner.
Copyright © Lawrence Turner
All Rights Reserved