"You don't have a god in you, you are one!"
Kenneth Copeland
1960sKenneth Copeland is a Word of Faith television neoevangelist and the founder of Kenneth Copeland Ministries, a non-profit corporation.

Kenneth Copeland, a pilot for Oral Roberts, attends Oral Roberts University, a non-profit corporation, and, later, becomes a member of the Oral Roberts University Board of Regents in Tulsa, Oklahoma.

Kenneth Copeland became acquainted with Kenneth E. Hagin, founder of RHEMA Bible Training Center (RBTC), also known as RHEMA Bible College, which is located on 110 acres in Broken Arrow suburb of Tulsa, Oklahoma. The curriculum RHEMA Bible Training Center (RBTC), a non-profit 501c3 teachs is Charismatic Pentecostalism. RHEMA Bible Training Center (RBTC) is not accredited.

1973The Trinity Broadcasting Network is co-founded by Paul Crouch, an Assemblies of God minister, and spouse Jan Crouch as KTBN, a non-profit corporation

.
Trinity Broadcasting Network is the ninth largest broadcaster in America. The network has a larger American audience than its three main competitor networks combined - followed by Daystar Television Network and The Inspiration Network.

Trinity Broadcasting Network is carried on over 275 television stations in America and on thousands of other cable television systems around the world in 75 countries, where its programs are translated into eleven languages. Trinity Broadcasting Network, a non-profit 501c3, owns 23 full-power television stations and 252 low-power rural stations in America.
1999 During the spring "Praise-a-Thon," Benny Hinn relates his dream of being visited by Elijah who handed him his rod that could turn rivers into streams of blood on Trinity Broadcasting Network.

Benny Hinn asked fellow guest Marc Chironna to interpret his dream after proclaiming Marc Chironna to be a prophet. Marc Chironna agreed that Benny Hinn had received "the spirit of Elijah and the essence of the Elijah ministry."

Benny Hinn went on to use the new authority to ask people to send in a double tithes to Trinity Broadcasting Network claiming they would not survive the coming year if they did not double their tithes.

Trinity Broadcasting Network "Praise-a-Thons" have used Elijah over and over again to put fear of the retribution of Elijah into those who might use their Social Security checks to pay the rent instead of handing it over as tithes. The " prophets" excuses for their failures are getting more and more clever. When a "Word of Knowledge" turns out to be proven wrong, they won't admit their connection to the supernatural failed - just that they mistakenly interpreted the Word of God.

"Man, I remember when the Lord would give me Words of Knowledge back when I began in this ministry. I missed nine out of ten. Nobody knew it except me. prophets blow it all the time. Paul blew it; Moses blew it; even Elijah blew it! They all blew it. Maybe not with prophecies, but they blew it in all kinds of things … When the supernatural spiritual gift begins it begins rough, but then as you keep going with it you just get better and better and cleaner and purer with it. So today with the "Word of Knowledge" - I'm just being open with - I rarely miss anymore. Why? Because I recognize how to operate in it." - Benny Hinn

Benny Hinn says his children don't recognize him and are in fact afraid of him when he is "in the anointing."

YouTube - Benny Hinn: Let the Bodies Hit the Floor

YouTube - Suzanne Hinn: Holy Ghost Enema

John Avanzini is billed as a recognized authority on biblical economics. The truth is that John Avanzini is an authority on perverting Scripture as a means to picking the pockets of acolytes. John Avanzini has honed his craft into such an art form that when Word of Faith teachers need money, they call on "Brother John." Armed with a bag full of Bible twisting tricks, John Avanzini tells the unsuspecting:

"A greater than a lottery has come. His name is Jesus!" - John Avanzini, Trinity Broadcasting Network "Praise-a-Thon"

"I turned on Trinity Broadcasting Network, and some of the very people that turned me off, all of a sudden I looked at them with different eyes, because I had repented, and I looked at them with different eyes and they ministered to me and I broke and wept in my living room before the Lord. The Lord touched my heart. And I had to humble myself down like a little boy and learn again to receive from the Lord. I had to learn to receive from people again." - John Kilpatrick

"Brother Kenneth E. Hagin and Brother Kenneth Copeland have done an excellent job along with others on teaching us about the authority of the believer." - John Kilpatrick

John Kilpatrick was pastor of the Brownsville Assembly of God.
back to stacks contents
This web site is not a commercial web site and is presented for educational purposes only.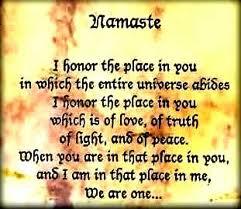 This website defines a new perspective with which to engage reality to which its author adheres. The author feels that the falsification of reality outside personal experience has created a populace unable to discern propaganda from reality and that this has been done purposefully by an international corporate cartel through their agents who wish to foist a corrupt version of reality on the human race. Religious intolerance occurs when any group refuses to tolerate religious practices, religious beliefs or persons due to their religious ideology. This web site marks the founding of a system of philosophy named The Truth of the Way of Life - a rational gnostic mystery religion based on reason which requires no leap of faith, accepts no tithes, has no supreme leader, no church buildings and in which each and every individual is encouraged to develop a personal relation with the Creator and Sustainer through the pursuit of the knowledge of reality in the hope of curing the spiritual corruption that has enveloped the human spirit. The tenets of The Truth of the Way of Life are spelled out in detail on this web site by the author. Violent acts against individuals due to their religious beliefs in America is considered a "hate crime."

This web site in no way condones violence. To the contrary the intent here is to reduce the violence that is already occurring due to the international corporate cartels desire to control the human race. The international corporate cartel already controls the world economic system, corporate media worldwide, the global industrial military entertainment complex and is responsible for the collapse of morals, the elevation of self-centered behavior and the destruction of global ecosystems. Civilization is based on cooperation. Cooperation does not occur at the point of a gun.

American social mores and values have declined precipitously over the last century as the corrupt international cartel has garnered more and more power. This power rests in the ability to deceive the populace in general through corporate media by pressing emotional buttons which have been preprogrammed into the population through prior corporate media psychological operations. The results have been the destruction of the family and the destruction of social structures that do not adhere to the corrupt international elites vision of a perfect world. Through distraction and coercion the direction of thought of the bulk of the population has been directed toward solutions proposed by the corrupt international elite that further consolidates their power and which further their purposes.

All views and opinions presented on this web site are the views and opinions of individual human men and women that, through their writings, showed the capacity for intelligent, reasonable, rational, insightful and unpopular thought. All factual information presented on this web site is believed to be true and accurate and is presented as originally presented in print media which may or may not have originally presented the facts truthfully. Opinion and thoughts have been adapted, edited, corrected, redacted, combined, added to, re-edited and re-corrected as nearly all opinion and thought has been throughout time but has been done so in the spirit of the original writer with the intent of making his or her thoughts and opinions clearer and relevant to the reader in the present time.



Fair Use Notice

This site may contain copyrighted material the use of which has not always been specifically authorized by the copyright owner. We are making such material available in our efforts to advance understanding of criminal justice, human rights, political, economic, democratic, scientific, and social justice issues, etc. We believe this constitutes a 'fair use' of any such copyrighted material as provided for in section 107 of the US Copyright Law. In accordance with Title 17 U.S.C. Section 107, the material on this site is distributed without profit to those who have expressed a prior interest in receiving the included information for research and educational purposes. For more information see: www.law.cornell.edu/uscode/17/107.shtml. If you wish to use copyrighted material from this site for purposes of your own that go beyond 'fair use', you must obtain permission from the copyright owner.
Copyright © Lawrence Turner
All Rights Reserved