Whoever destroys a single life destroys the entire world;
whoever saves a single life saves the entire world.
Talmud
In that which we share,
let us see the common prayer of humanity.
In that which we differ,
let us see the wonder of freedom.
O God!
Make good that which is between us,
unite our hearts and guide us to the paths of peace.
The highest form of goodness is like water:
it benefits all people and does not strive, it is content.
Of all that is good, sublimity is supreme.
Succeeding is the coming together of all that is beautiful.
Furtherance is the agreement of all that is just.
Perseverance is the foundation of all actions.
Perseverance alone does not assure success.
No amount of stalking will lead to animals in a field that has none.
Blessed are the peacemakers,
for they shall be known as the children of God.
Words are things, and a small drop of ink,
falling like dew, upon the thought produces
that which makes thousand, perhaps, millions of humans think.
All violence is injustice. Responding to violence with violence is injustice, not only to the other individual but also to oneself. Responding to violence with violence resolves nothing; it only escalates violence, anger and hatred. It is only with compassion that we can embrace and disintegrate violence. This is true in relationships between individuals as well as in relationships between nations.

Many people in America consider Jesus as their Lord, their spiritual ancestor and their teacher. We should heed Jesus's teachings especially during critical times like this. Jesus never encourages us to respond to acts of violence with violence. Jesus's teachings is, instead, to use compassion to deal with violence. The teachings of Judaism go very much in the same direction…

The violence and hatred Americans presently face has been created by misunderstanding, injustice, discrimination and despair. We are all co-responsibile for the making of violence and despair on the Earth by our way of living, of consuming and of handling the problems of the Earth. Understanding why this violence has been created, we will then know what to do and what not to do in order to decrease the level of violence in ourselves and on the Earth, to create and foster understanding, reconciliation and forgiveness.
Thich Nhat Hanh
God grant me the serenity to accept the things I cannot change, the courage to change the things I can, and the wisdom to know the difference.
Original sin is that thing about man which makes him capable of conceiving of his own perfection and incapable of achieving it.
Reinhold Niebuhr, Karl Paul Reinhold Niebuhr, American Christian
Presidential Medal of Freedom recipient
back to stacks contents
This web site is not a commercial web site and is presented for educational purposes only.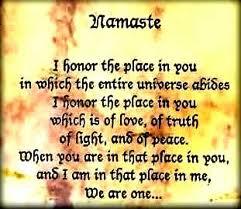 This website defines a new perspective with which to engage reality to which its author adheres. The author feels that the falsification of reality outside personal experience has created a populace unable to discern propaganda from reality and that this has been done purposefully by an international corporate cartel through their agents who wish to foist a corrupt version of reality on the human race. Religious intolerance occurs when any group refuses to tolerate religious practices, religious beliefs or persons due to their religious ideology. This web site marks the founding of a system of philosophy named The Truth of the Way of Life - a rational religion based on reason which requires no leap of faith, accepts no tithes, has no supreme leader, no church buildings and in which each and every individual is encouraged to develop a personal relation with the Creator and Sustainer through the pursuit of the knowledge of reality in the hope of curing the spiritual corruption that has enveloped the human spirit. The tenets of The Truth of the Way of Life are spelled out in detail on this web site by the author. Violent acts against individuals due to their religious beliefs in America is considered a "hate crime."

This web site in no way condones violence. To the contrary the intent here is to reduce the violence that is already occurring due to the international corporate cartels desire to control the human race. The international corporate cartel already controls the world central banking system, mass media worldwide, the global industrial military entertainment complex and is responsible for the collapse of morals, the elevation of self-centered behavior and the destruction of global ecosystems. Civilization is based on cooperation. Cooperation does not occur at the point of a gun.

American social mores and values have declined precipitously over the last century as the corrupt international cartel has garnered more and more power. This power rests in the ability to deceive the populace in general through mass media by pressing emotional buttons which have been preprogrammed into the population through prior mass media psychological operations. The results have been the destruction of the family and the destruction of social structures that do not adhere to the corrupt international elites vision of a perfect world. Through distraction and coercion the direction of thought of the bulk of the population has been directed toward solutions proposed by the corrupt international elite that further consolidates their power and which further their purposes.

All views and opinions presented on this web site are the views and opinions of individual human men and women that, through their writings, showed the capacity for intelligent, reasonable, rational, insightful and unpopular thought. All factual information presented on this web site is believed to be true and accurate and is presented as originally presented in print media which may or may not have originally presented the facts truthfully. Opinion and thoughts have been adapted, edited, corrected, redacted, combined, added to, re-edited and re-corrected as nearly all opinion and thought has been throughout time but has been done so in the spirit of the original writer with the intent of making his or her thoughts and opinions clearer and relevant to the reader in the present time.



Fair Use Notice

This site may contain copyrighted material the use of which has not always been specifically authorized by the copyright owner. We are making such material available in our efforts to advance understanding of criminal justice, human rights, political, economic, democratic, scientific, and social justice issues, etc. We believe this constitutes a 'fair use' of any such copyrighted material as provided for in section 107 of the United States Copyright Law. In accordance with Title 17 U.S.C. Section 107, the material on this site is distributed without profit to those who have expressed a prior interest in receiving the included information for research and educational purposes. For more information see: www.law.cornell.edu/uscode/17/107.shtml. If you wish to use copyrighted material from this site for purposes of your own that go beyond 'fair use', you must obtain permission from the copyright owner.
Copyright © Lawrence Turner
All Rights Reserved