Socrates was the first individual to question everything and everyone. It offended the Archons of his time. He was found guilty of heresy as charged and sentenced to drink hemlock which cost him his life.
"The sign is a voice which comes to me and always forbids me to do something which I am going to do, but never commands me to do anything - and this is what stands in the way of my being a politician."
"Men of Athens, I honor and respect you; but I shall obey God rather than you, and while I have life and strength I shall never cease from the practice and teaching of philosophy, exhorting anyone whom I meet after my manner, and convincing him, saying: 0 my friend, why do you, who are a citizen of the great and mighty and wise city of Athens, care so much about laying up the greatest amount of money and honor and reputation, and so little about wisdom and truth and the greatest improvement of the soul, which you never regard or heed at all?

Are you not ashamed of this?

For they do not like to confess that their pretense of knowledge has been detected which is the truth: and as they are numerous and ambitious and energetic, and are all in battle array and have persuasive tongues, they have filled your ears with their loud and inveterate calumnies.

False words are evil in themselves - they infect the soul with evil."
"American colleges and universities are mainly in the business of strengthening unexamined prejudices.

Unfortunately most of the colleges and universities in America have become enforcers of orthodoxy.

This is not what Socrates had in mind." - Fred White
"The truth is that I have no regular disciples:

if anyone wants to listen while I am pursuing my mission, whether he be young or old, he may freely come.
I must tell the truth - the result of my mission was this:

I found that the men most in repute were foolish;
and that 'inferior' men were really wiser and better."

Socrates
back to stacks contents
This web site is not a commercial web site and is presented for educational purposes only.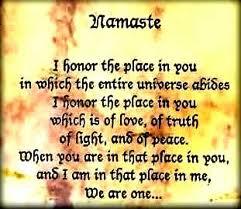 This website defines a new perspective with which to engage reality to which its author adheres. The author feels that the falsification of reality outside personal experience has forged a populace unable to discern propaganda from reality and that this has been done purposefully by an international corporate cartel through their agents who wish to foist a corrupt version of reality on the human race. Religious intolerance occurs when any group refuses to tolerate religious practices, religious beliefs or persons due to their religious ideology. This web site marks the founding of a system of philosophy named The Truth of the Way of Life - a rational gnostic mystery religion based on reason which requires no leap of faith, accepts no tithes, has no supreme leader, no church buildings and in which each and every individual is encouraged to develop a personal relation with the Creator and Sustainer through the pursuit of the knowledge of reality in the hope of curing the spiritual corruption that has enveloped the human spirit. The tenets of The Truth of the Way of Life are spelled out in detail on this web site by the author. Violent acts against individuals due to their religious beliefs in America is considered a "hate crime."

This web site in no way condones violence. To the contrary the intent here is to reduce the violence that is already occurring due to the international corporate cartels desire to control the human race. The international corporate cartel already controls the world economic system, corporate media worldwide, the global industrial military entertainment complex and is responsible for the collapse of morals, the elevation of self-centered behavior and the destruction of global ecosystems. Civilization is based on cooperation. Cooperation does not occur at the point of a gun.

American social mores and values have declined precipitously over the last century as the corrupt international cartel has garnered more and more power. This power rests in the ability to deceive the populace in general through corporate media by pressing emotional buttons which have been preprogrammed into the population through prior corporate media psychological operations. The results have been the destruction of the family and the destruction of social structures that do not adhere to the corrupt international elites vision of a perfect world. Through distraction and coercion the direction of thought of the bulk of the population has been directed toward solutions proposed by the corrupt international elite that further consolidates their power and which further their purposes.

All views and opinions presented on this web site are the views and opinions of individual human men and women that, through their writings, showed the capacity for intelligent, reasonable, rational, insightful and unpopular thought. All factual information presented on this web site is believed to be true and accurate and is presented as originally presented in print media which may or may not have originally presented the facts truthfully. Opinion and thoughts have been adapted, edited, corrected, redacted, combined, added to, re-edited and re-corrected as nearly all opinion and thought has been throughout time but has been done so in the spirit of the original writer with the intent of making his or her thoughts and opinions clearer and relevant to the reader in the present time.
Copyright © Lawrence Turner
All Rights Reserved