The particle that causes stupidity: the moron
The Society of the Elect and the Association of Helpers was created by Cecil Rhodes, Alfred Milner, William T. Stead, Reginald Baliol Brett, and Lord Esher, in London. Rhodes died in 1902, leaving the society, and his fortune, under the control of Milner, who established the Rhodes Scholar program.

The Round Table, a periodical, is first published by Milner's "Secret Society" for Britain's intellectual community. The writers, and those associated with the publication, became known as the Round Table Group, and later, the Chatham House crowd. The League of Nations was first proposed in The Round Table article labeled The League of Nations: A Practical Suggestion written by Edward M. House and Lionel Curtis, a member of the original Rhodes/Milner "Secret Soceity."

The Round Tables sponsored Fabian Socialism in England, while backing the Nazi regime through a Round Table member in Germany, Hjalmar Schacht, and that they used the Nazi Government throughout World War II through Round Table member Admiral Canaris, while Allen Welsh Dulles ran a collaborating intelligence operation in Switzerland for the Allies.
"The Council on Foreign Relations took control of the ideological foundations of empire encompassing the corporate, banking, political, foreign policy, military, media, and academic elite of the nation into a generally cohesive overall world view. By altering one's ideology to that of promoting such an internationalist agenda, the big money that was behind it would ensure one's rise through government, industry, academia and media. While other major think tanks and policy institutions in the United States are also represented at the CFR they are constitutive of divisions within the elite. These divisions are predicated on the basis of how to use American imperial power, where to use it, on what basis to justify it, and other various methodological differences. The divide amongst elites was never on the questions of: should we use American imperial power, why has America become an Empire, or should there even be an empire?

The CFR effectively undertook a policy coup d'état over American foreign policy with the World War II. When war broke out, the Council began a "strictly confidential" project called the War and Peace Studies, in which top CFR members collaborated with the US State Department in determining US policy, and the project was entirely financed by the Rockefeller Foundation.

The Rockefeller Foundation was pivotal in not only funding the racist and elitist eugenics movement in the US, but played a pivotal part in bringing the eugenics ideology to Nazi Germany, facilitating the beliefs that brought about the Holocaust.

The policy of "containment" towards the Soviet Union that would define American foreign policy for nearly half a century was envisaged in a 1947 edition of Foreign Affairs, the academic journal of the Council on Foreign Relations. So too were the ideological foundations for the Marshall Plan and NATO envisaged at the Council on Foreign Relations, with members of the Council recruited to enact, implement and lead these institutions. The Council also played a role in the establishment and promotion of the United Nations, which was subsequently built on land bought from John D. Rockefeller, Jr." - Andrew Gavin Marshall
1921 Council on Foreign Relations founded as US counterpart to Royal Institute for International Affairs. John W. Davis, attorney to JP Morgan, is first president. Paul Warberg and John D. Rockefeller are among initial funders.

1922 Council on Foreign Relations begins publishing Foreign Affairs.

1939 Marshall Plan originates in the 'War and Peace Study Groups' instituted by the Council on Foreign Relations. On December 6, 1939 the Rockefeller Foundation granted the Council nearly $50,000 to finance the first year of the project.

The plan, which US Secretary of State Marshall presented in a speech on June 5 1947, was outlined in the proposals of a CFR study group of 1946 headed by the lawyer Charles M. Spofford and David Rockefeller, labeled 'Reconstruction in Western Europe'. The specific proposal for unifying the Upper Silesian Coal basin as a bulwark against the USSR is made by John Foster Dulles in January 1947.

William Clayton, the Under-Secretary for Economic Affairs, played a key role in preparing the plan and who, after pushing it through Congress, personally profited.

Anderson, Clayton & Co. secured $10 million of Marshall Plan orders up to the summer of 1949. General Motors got $5.5 million worth of orders between July 1950 and 1951 and the Ford Motor Company got $1 million.

"The Objective of the influential majority of members of CFR has not changed since its founding in 1922, more than 50 years ago. In the 50th anniversary issue of Foreign Affairs [the official quarterly publication of the CFR], the first and leading article was written by CFR member Kingman Brewster, Jr., labeled -Reflections on Our National Purpose. He did not back away from defining it: our national purpose should be to abolish our nationality. Indeed, he pulled out all the emotional stops in a hardsell for global government. He described our "Vietnam-seared generation" as being" far from America Firsters " an expression meant as a patronizing sop to our young people. In the entire CFR lexicon, there is no term of revulsion carrying a meaning so deep as -America First." - Admiral Chester Ward, former Judge Advocate General of the Navy, CFR member

"The Council on Foreign Relations, headquartered in New York City, is composed of an elite of approximately 1600 of the nation's Establishment Insiders in the fields of high finance, academics, politics, commerce, the foundations, and the mass media. Although the membership of the CFR is a veritable "Who's Who" in big business and the media, probably only one person in a thousand is familiar with the organization itself and even fewer are aware of its real purposes. During its first fifty years of existence, the CFR was almost never mentioned by any of the moguls of the mass media. The membership of the CFR includes top executives from the New York Times,the Washington Post, the Los Angeles Times, the Knight newspaper chain, NBC, CBS, Time, Life, Fortune, Business Week, US News & World Report, and many others, you can be sure that such anonymity is not accidental; it is deliberate." - Gary Alan

"In the technetronic society the trend seems to be toward...effectively exploiting the latest communication techniques to manipulate emotions and control reason ... Human beings become increasingly manipulable and malleable...the increasing availability of biochemical means of human control ... the possibility of extensive chemical mind control ... A national information grid that will integrate existing electronic data banks is already being developed ... The projected world information grid, for which Japan, Western Europe, and the United States are most suited, could create the basis for a common educational program, for the adoption of common academic standards...Today we are again witnessing the emergence of transnational elites...[whose] ties cut across national boundaries...it is likely that before long the social elites of most of the more advanced countries will be highly internationalist or globalist in spirit and outlook...The nation-state is gradually yielding its sovereignty...Further progress will require greater American sacrifices. More intensive efforts to shape a new world monetary structure will have to be undertaken, with some consequent risk to the present relatively favorable American position." - Zbigniew Kazimierz Brzezinski, CFR member, first director of the Trilateral Commission and President Carter's National Security Advisor

"Everyone knows how fraternity brothers can help other brothers climb the ladder of life. If you want to make foreign polity, there's no better fraternity to belong to than the Council on Foreign Relations. When Henry Stimson - the group's quintessential member - went to Washington in 1940 as Secretary of War, he took with him John McCloy, who was to become Assistant Secretary in charge of personnel. McCloy has recalled:"whenever we needed a man we thumbed through the roll of the council members." Over the years, the men McCloy called, in turn, called other Council members." - Jack Anderson

"The Council on Foreign Relations is 'the establishment.' Not only does it have influence and power in key decision-making positions at the highest levels of government to apply pressure from above, but it also announces and uses individuals and groups to bring pressure from below, to justify the high level decisions for converting the US from a sovereign Constitutional Republic into a servile member state of a one-world dictatorship." - Former Congressman John Rarick

In the 1960s, as growing attention centered on the surreptitious governmental activities of the Council on Foreign Relations, subsidiary groups, known as the Trilateral Commission and the Bilderbergers, representing the identical financial interests, began operations, with the more important officials being members of all three groups.

"Five years ago, the Council on Foreign Relations gave me my first opportunity to work systematically on problems of foreign relations. My relations with it have remained close and my admiration for it has, if anything, increased." - Henry Kissinger 1961

Council on Foreign Relations contributors during the 1960-61 fiscal year:
Aluminum Limited, Inc. American Can Company American Metal Climax, Inc. American Telephone and Telegraph Company Arabian American Oil Company Armco International Corporation Asiatic Petroleum Corporation Bankers Trust Company Belgian Securities Corporation Bethlehem Steel Company, Inc. Brown Brothers, Harriman and Co. Cabot Corporation California Texas Oil Corp. Cameron Iron Works, Inc. Campbell Soup Company The Chase Manhattan Bank Chesebrough-Pond's Inc. Chicago Bridge and Iron Co. Cities Service Company, Inc. Connecticut General Life Insurance Company Continental Can Company Continental Oil Company Corn Products Company Corning Glass Works Dresser Industries, Inc. Ethyl Corporation I. I. du Pont de Nemours & Co., Inc. Farrell Lines, Inc. The First National City Bank of New York Ford Motor Company, International Division Foster Wheeler Corporation Freeport Sulphur Company General Dynamics Corporation General Motors Overseas Operations The Gillette Company W. R. Grace and Co. Gulf Oil Corporation Halliburton Oil Well Cementing Company Haskins and Sells H. J. Heinz Company Hughes Tool Company IBM World Trade Corporation International General Electric Company The International Nickel Company, Inc. International Telephone and Telegraph Corporation Irving Trust Company The M. W. Kellogg Company Kidder, Peabody and Co. Carl M. Loeb, Rhoades and Co. The Lummus Company Merck and Company, Inc. Mobil International Oil Co. Model, Roland and Stone The National Cash Register Co. National Lead Company, Inc. The New York Times The Ohio Oil Co., Inc. Olin Mathieson Chemical Corporation Otis Elevator Company Owens-Corning Fiberglas Corporation Pan American Airways System Pfizer International, Inc. Radio Corporation of America The RAND Corporation San Jacinto Petroleum Corporation J. Henry Schroder Banking Corporation Sinclair Oil Corporation The Singer Manufacturing Company Sprague Electric Company Standard Oil Company of California Standard Oil Company (N. J.) Standard-Vacuum Oil Company Stauffer Chemical Company Symington Wayne Corporation Texaco, Inc. Texas Gulf Sulphur Company Texas Instruments, Inc. Tidewater Oil Company Time, Inc. Union Tank Car Company United States Lines Company United States Steel Corporation White, Weld and Co. Wyandotte Chemicals Corporation

MEMBERS OF THE COUNCIL ON FOREIGN RELATIONS NOMINATED AND APPOINTED BY PRESIDENT NIXON TO GOVERNMENT POSTS

ADM. GEORGE W. ANDERSON, JR., Chairman, President's Foreign Intelligence Advisory Board
DR. GEORGE P. BAKER, Advisory Council on Executive Organization
GEORGE BALL, Foreign Policy Consultant to the State Department
JACOB D. BEAM, Ambassador to the Soviet Union
DAVID E. BELL. Member of the National Commission on Population Growth and the American Future
LT. GEN. DONALD V. BENNETT, Director of the Defense Intelligence Agency
C. FRED BERGSTEN, Operations Staff of the National Security Council
ROBERT 0. BLAKE, Ambassador to Mali
FRED J. BORCIL Member, Commission on International Trade and Investment Policy
DR. HAROLD BROWN. General Advisory Committee of the U. S. Arms Control and Disarmament Agency, and senior member of the U. S. delegation for talks with the Soviet Union on Strategic Arm Limitations (S.A.L.T.)
WILLIAM B. BUFFUM, Deputy Representative to the United Nations; Ambassador to Lebanon
ELLSWORTH BUNKER, Ambassador to South Vietnam
FREDERICK BURKHARDT, Chairman, National Commission on Libraries and Information Service
DR. ARTHUR BURNS, Counsellor to the President-later Chairman of the Board of the Federal Reserve, succeeding C.F.R. member William McCheaney Martin
HENRY A. BYROADE, Ambassador to She Philippines
LINCOLN P. BLOOMFIELD, Member, President's Commits [on for the Observance of the 25th Anniversary of the U.N.
COURTENEY BROWN. Member, Commission on International Trade and Investment Policy
DAVID K. B. BRUCE. Chief of the U. S. Delegation to the Paris Talks
HARLAN CLEVELAND, Ambassador to N.A.T.O.
RICHARD N. COOPER. Operations, Staff of the National Security Council
PHILIP K. CROWE, Ambassador to Norway
GARDNER COWLES. Board of Directors of National Center for Voluntary Action
WILLIAM B. DALE. Executive Director of International Monetary Fund
NATHANIEL DAVIS, Ambassador to Chile
C. DOUGLAS DILLON, General Advisory Committee of the U. S. Arms Control and Disarmament Agency
SEYMOUR M. FINGER. Alternate to the 25th Session of the General Assembly of the U.N.
HARVEY S. FIRESTONE, JR… Chairman of the Board of Governors, United Service Organization, Inc.
WILLIAM C. FOSTER. General Advisory Committee of the U. S. Arms Control and Disarmament Agency
THOMAS S. GATES, Chairman, Commission on an All-Volunteer Armed Force
CARL J. GILBERT, Special Representative for Trade Negotiations
GEN. ANDREW I., GOODPASTER, Supreme Allied Commander in Europe (succeeding C.F.R. member Gen. Lyman Lemnitzer)
KERMIT GORDON. General Advisory Committee of the U. S. Arms Control and Disarmament Agency
JOSEPH ADOLPH GREENWALD, U. S. Rep. to the Organization for Economic Cooperation and Development
GEN. ALFRED M. GRUENTHER, Commission on an All-Volunteer Armed Force
JOHN W. GARDNER, Board of Directors. National Center for Voluntary Action
RICHARD GARDNER, Member, Commission on International Trade and Investment Policy
T. KEITH GLENNAN, U. S. Rep., International Atomic Energy Agency GORDON GRAY, Member, President's Foreign Intelligence Advisory Board; Member, Civilian Defense Advisory Council
MORTON HALPERIN. Operations Staff of the National Security Council
CHRISTIAN A. HERTER, JR… Commissioner on the part of the U. S. on the International Joint Commission U. S. and Canada
REV. THEODORE M. HESBURGH, Chairman of the U. S. Commission on Civil Rights; Member of Commission on All-Volunteer Armed Force
SAMUEL P. HUNTINGTON, Task Force on International Development
JOHN N. IRWIN II, Special Emissary to Discuss Current U. S. Relations with Peru
I. K. JAMIESON, Member National Industrial Pollution Control Council
SEN. JACOB K. JAVITS, Rep. to 2Sth Session of General Assembly of U.N.
JOSEPH E. JOHNSON, Alternate Rep. to the 24th Session of the General Assembly of the U.N.
HOWARD W. JOHNSON, Member, National Commission on Productivity
JAMES R. KILLIAN, General Advisory Committee of the U. S. Arms Control and Disarmament Agency
WILLIAM R. KINTNER. Member of Board of Foreign Scholarships
HENRY A. KISSINGER, Assistant to the President for National Security Affairs. Chief Foreign Policy Advisor
ANTONIE T. KNOPPERS. Member of Commission on International Trade and Investment Policy
GEN. GEORGE A. LINCOLN, Director of the Office of Emergency Preparedness
HENRY CABOT LODGE, Chief Negotiator at the Paris Peace Talks
GEORGE CABOT LODGE, Board of Directors, Inter-American Social Development Institute
HENRY LOOMIS. Deputy Director of the United States Information Agency
DOUGLAS MacARTHUR II, Ambassador to Iran
ROBERT McCLINTOC. Ambassador to Venezuela
JOHN J. McCLOY, Chairman, General Advisory Committee of the U. S. Arms Control and Disarmament Agency
PAUL W. McCRACKEN. Chairman of the Council of Economic Advisors
EDWARD S. MASON, Task Force on International Development
CHARLES A. MEYER, Assistant Secretary of State
BRADFORD MILLS, President of Overseas Private Investment Corporation
FRANKLIN D. MURPHY. Member of the President's Foreign Intelligence Advisory Board
ROBERT D. MURPHY, Special Consultant on International Affairs
PAUL H. NITZE Senior member, U. S. Delegation for Talks with the Soviet Union on Strategic Arms Limitations (S.A.L.T.)
GEN. LAURIS NORSTAD. Commission on an All-Volunteer Armed Force; Member, General Advisory Committee of the U. S. Arms Control and Disarmament Agency
ALFRED C. NEAL. Member, Commission on International Trade and Investment Policy
RODERIC L. O'CONNOR, Assistant Administrator for East Asia of the Agency for International Development
ROBERT E. OSGOOD, Operations Staff of the National Security Council
FRANK PACE. JR., Member of the President's Foreign Intelligence Advisory Board
RICHARD F. PEDERSEN, Counselor of the State Department
JOHN R. PETTY, Assistant Secretary of the Treasury for International Affairs
CHRISTOPHER H. PHILLIPS. Deputy Rep. in the U.N. Security Council
ALAN PIFER. Consultant to the President on Educational Finance
SEN. CLAIBORNE PELL, Rep. to 25th Session of the General Assembly of the U.N.
ISIDOR I. RABI. Consultant-at-Large to the President's Science Advisory Committee
STANLEY R. RESOR. Secretary of the Army
ELLIOT L. RICHARDSON. Undersecretary of State-now bead of the Dept. of Health, Education and Welfare
JOHN RICHARDSON, JR., Assistant Secretary of State for Educational and Cultural Affairs
JAMES ROCHE. Board of Directors, National Center for Voluntary Action; Member, National Commission on Productivity
David Rockefeller, Task Force on International Development
NELSON A. ROCKEFELLER. Head of a Presidential Mission to Ascertain the Views of Leaders in the Latin American countries
RODMAN ROCKEFELLER. Member, Advisory Council for Minority Enterprise
ROBERT V. ROOSA. Task Force on International Development
KENNETH RUSH, Ambassador to the Federal Republic of Germany
DEAN RUSK. General Advisory Committee of the U. S. Arms Control and Disarmament Agency
JOHN D. ROCKEFELLER III, Chairman, National Commission on Population Growth and the American Future
NATHANIEL SAMUELS, Deputy Undersecretary of Stale
ADOLPH WILLIAM SCHMIDT, Ambassador to Canada
JOSEPH J. SISCO. Assistant Secretary of State for the Middle East and South Asia
DR. GLENN T. SEABORG, Chairman of the Atomic Energy Commission
GERARD SMITH. Director of the Arms Control and Disarmament Agency
HENRY DeW. SMYTH. Alternate Rep. of the 13th Session of the General Conference of the International Atomic Energy Agency
HELMUT SONNENFELDT. Operations Staff of the National Security Council
JOHN R. STEVENSON. Legal Advisor of the State Department
FRANK STANTON, U. S. Advisory Commission on Information
ROBERT STRAUS-HUPE. Ambassador to Ceylon and the Maldive Republic
LEROY STINEBOWER, Member, Cornmission on International Trade and Investment Policy
MAXWELL D. TAYLOR, Chairman, President's Foreign intelligence Advisory Board
LLEWELLYN THOMPSON, Senior Member U. S. Delegation for talks with the Soviet Union on Strategic Arms Limitations (S.A.L.T.) PHILIP H. TREZISE, Assistant Secretary of State
CYRUS VANCE, General Advisory Committee of the U. S. Arms Control and Disarmament Agency
RAWLEIGH WARNER, JR., Board of Trustees Woodrow Wilson International Center for Scholars
ARTHUR K. WATSON, Ambassador to France
THOMAS WATSON, Board of Directors, National Center for Voluntary Action
JOHN HAY WHITNEY, Board of Directors, Corporation for Public Broadcasting
FRANCIS O. WILCOX, Member of President's Commission for the Observance of the 25th Anniversary of the U.N.
FRANKLIN HAYDN WILLIAMS, President's Personal Representative for the Negotiation of Future Political Status with the Trust Territory of the Pacific Islands
WALTER WRISTON, Member, National Commission on Productivity
CHARLES W. YOST, Ambassador to the United Nations


Council on Foreign Relations Board of Directors in 2010

18 of 38 CFR Board of Directors in 2010 were Vampires :
Carla A. Hills (Co-Chairman; Chairman and Chief Executive Officer, Hills & Company)
Robert E. Rubin (Co-Chairman; Former Secretary of the U.S. Treasury)
Richard E. Salomon (Vice Chairman; Managing Partner, East End Advisors, LLC)
Richard N. Haass (President, Council on Foreign Relations)
Peter Ackerman (Managing Director, Rockport Capital, Inc.)
Madeleine K. Albright (Chair, Albright Stonebridge Group LLC)
Henry S. Bienen (President Emeritus, Northwestern University)
Alan S. Blinder (Gordon S. Rentschler Memorial Professor of Economics and Public Affairs, Princeton University)
Frank J. Caufield (Cofounder, Kleiner Perkins Caufield & Byers)
Kenneth M. Duberstein (Chairman and CEO, The Duberstein Group, Inc.)
Martin S. Feldstein (President Emeritus, National Bureau of Economic Research)
Stephen Friedman (Chairman, Stone Point Capital)
J. Tomilson Hill (Vice Chairman, The Blackstone Group)
Henry R. Kravis (Co-CEO and Co-Chairman, Kohlberg Kravis Roberts & Co.)
Joseph S. Nye, Jr. (Distinguished Service Professor, John F. Kennedy School of Government, Harvard University)
Penny Pritzker (President & Chief Executive Officer, Pritzker Realty Group, L.P.)
David M. Rubenstein (Cofounder and Managing Director, The Carlyle Group)
Joan E. Spero (Visiting Fellow, Foundation Center)

2 of 5 Officers and Directors Emeriti were Ashkenazi Khazar Vampires in 2010:
Maurice R. Greenberg (Honorary Vice Chairman; Chairman & CEO, C.V. Starr & Co., Inc.; formerly of AIG)
Leslie H. Gelb (President Emeritus and Board Senior Fellow, Council on Foreign Relations)



Founders


Bank of America
Merrill Lynch
Chevron Corporation
Citi
Exxon Mobil Corporation
Goldman Sachs Group, Inc.
Hess Corporation
JPMorgan Chase & Co
McKinsey & Company, Inc.
PepsiCo, Inc.
The Nasdaq
OMX Group


President's Circle


Alcoa, Inc.
American Express
Barclays
Bennett Jones LLP
BlackRock
Bloomberg
BP p.l.c.
Bridgewater Associates, LP
CA Technologies
Coca-Cola Company, The
Credit Suisse
Dell Inc.
Deutsche Bank AG
DynCorp International
Eni
Fortress Investment Group LLC
GoldenTree Asset Management
Guardsmark LLC
Kingdon Capital Management
Kohlberg Kravis Roberts & Co.
Lazard
Lockheed Martin Corporation
Mars, Inc.
McGraw-Hill Companies, The
MetLife
Moody's Corporation
Morgan Stanley
NRG Energy
Parsons Corporation
Reliance Industries Limited
Shell Oil Company
Soros Fund Management
Standard Chartered Bank
Toyota Motor North America, Inc.
Veritas Capital Fund Management LLC


"American aristocracy long ago sold out our nation and its people to the international banking cartel of which the Rockefeller and Morgan interests have been the chief representatives for over a century. Most of the growth since Ronald Reagan was elected president in 1980 has been only on paper through financial bubbles." - Richard C. Cook
1954 Charles Douglas Jackson Jackson was key in establishing the Bilderberg Group attending meetings from 1954 through 1964.

The Bilderberg objective is for "a One World Government (World Corporation) with a single, global marketplace, policed by one world army, and financially regulated by one 'World (Central) Bank' using one global currency." Their "wish list" includes:

– "one international identify (observing) one set of universal values;"

– centralized control of world populations by "mind control;" in other words, controlling world public opinion;

– a New World Order with no middle class, only "rulers and servants (serfs)," and, of course, no democracy;

– "a zero-growth society" without prosperity or progress, only greater wealth and power for the rulers;

– manufactured crises and perpetual wars;

– absolute control of education to program the public mind and train those chosen for various roles;

– "centralized control of all foreign and domestic policies;" one size fits all globally;

– using the UN as a de facto world government imposing a UN tax on "world citizens;"

– expanding NAFTA and WTO globally;

– making NATO a world military;

– imposing a universal legal system; and

– a global "welfare state where obedient slaves will be rewarded and non-conformists targeted for extermination."
This web site is not a commercial web site
and is presented for educational purposes only.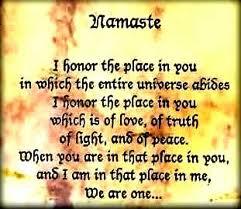 This website defines a new perspective with which to engage reality to which its author adheres. The author feels that the falsification of reality outside personal experience has created a populace unable to discern propaganda from reality and that this has been done purposefully by an international corporate cartel through their agents who wish to foist a corrupt version of reality on the human race. Religious intolerance occurs when any group refuses to tolerate religious practices, religious beliefs or persons due to their religious ideology. This web site marks the founding of a system of philosophy named The Truth of the Way of Life - a rational gnostic mystery religion based on reason which requires no leap of faith, accepts no tithes, has no supreme leader, no church buildings and in which each and every individual is encouraged to develop a personal relation with the Creator and Sustainer through the pursuit of the knowledge of reality in the hope of curing the spiritual corruption that has enveloped the human spirit. The tenets of The Truth of the Way of Life are spelled out in detail on this web site by the author. Violent acts against individuals due to their religious beliefs in America is considered a "hate crime."

This web site in no way condones violence. To the contrary the intent here is to reduce the violence that is already occurring due to the international corporate cartels desire to control the human race. The international corporate cartel already controls the world central banking system, mass media worldwide, the global industrial military entertainment complex and is responsible for the collapse of morals, the elevation of self-centered behavior and the destruction of global ecosystems. Civilization is based on cooperation. Cooperation does not occur at the point of a gun.

American social mores and values have declined precipitously over the last century as the corrupt international cartel has garnered more and more power. This power rests in the ability to deceive the populace in general through mass media by pressing emotional buttons which have been preprogrammed into the population through prior mass media psychological operations. The results have been the destruction of the family and the destruction of social structures that do not adhere to the corrupt international elites vision of a perfect world. Through distraction and coercion the direction of thought of the bulk of the population has been directed toward solutions proposed by the corrupt international elite that further consolidates their power and which further their purposes.

All views and opinions presented on this web site are the views and opinions of individual human men and women that, through their writings, showed the capacity for intelligent, reasonable, rational, insightful and unpopular thought. All factual information presented on this web site is believed to be true and accurate and is presented as originally presented in print media which may or may not have originally presented the facts truthfully. Opinion and thoughts have been adapted, edited, corrected, redacted, combined, added to, re-edited and re-corrected as nearly all opinion and thought has been throughout time but has been done so in the spirit of the original writer with the intent of making his or her thoughts and opinions clearer and relevant to the reader in the present time.



Fair Use Notice

This site may contain copyrighted material the use of which has not always been specifically authorized by the copyright owner. We are making such material available in our efforts to advance understanding of criminal justice, human rights, political, economic, democratic, scientific, and social justice issues, etc. We believe this constitutes a 'fair use' of any such copyrighted material as provided for in section 107 of the United States Copyright Law. In accordance with Title 17 U.S.C. Section 107, the material on this site is distributed without profit to those who have expressed a prior interest in receiving the included information for research and educational purposes. For more information see: www.law.cornell.edu/uscode/17/107.shtml. If you wish to use copyrighted material from this site for purposes of your own that go beyond 'fair use', you must obtain permission from the copyright owner.
Copyright © Lawrence Turner
All Rights Reserved