"We are the only Western democracy that has the death penalty. It is time to join the rest of the civilized world and end the death penalty." - Nancy Oliveira
"State-sanctioned killing is barbaric, cruel and should be highly unusual. We should join the civilized countries of the world in eliminating it." - Joy Buckley
"A study commissioned by the American Law Institute said that decades of experience have proved that the system cannot reconcile the twin goals of individualized decisions about who should be executed and systemic fairness. It added that capital punishment is plagued by racial disparities; is enormously expensive even as many defense lawyers are underpaid and some are incompetent; risks executing innocent people; and is undermined by the politics that come with judicial elections." - Adam Liptak 01/04/09
The American Law Institute is the only organization
that built an intellectual framework supporting the death penalty.
List of countries that executed people in 2007: Iran (265), Saudi Arabia (156), USA (42), Pakistan (29), Iraq (29), Afghanistan (15), China (13), Japan (9), North Korea (8), Yemen (7), Bangladesh (6), Syria (5), Somalia (3), Singapore (2), Sudan (2), Belarus (1), Botswana (1), Ethiopia (1), Indonesia (1), Kuwait (1).


List of countries that have no death penalty:

ANDORRA, ANGOLA, ARMENIA, AUSTRALIA, AUSTRIA, AZERBAIJAN, BELGIUM, BHUTAN, BOSNIA-HERZEGOVINA, BULGARIA, CAMBODIA, CANADA, CAPE VERDE, COLOMBIA, COSTA RICA, COTE D'IVOIRE, CROATIA, CYPRUS, CZECH REPUBLIC, DENMARK, DJIBOUTI, DOMINICAN REPUBLIC, ECUADOR, ESTONIA, FINLAND, FRANCE, GEORGIA, GERMANY, GREECE, GUINEA-BISSAU, HAITI, HONDURAS, HUNGARY, ICELAND, IRELAND, ITALY, KIRIBATI, LIBERIA, LIECHTENSTEIN, LITHUANIA, LUXEMBOURG, MACEDONIA, MALTA, MARSHALL ISLANDS, MAURITIUS, MEXICO, MICRONESIA, MOLDOVA, MONACO, MONTENEGRO, MOZAMBIQUE, NAMIBIA, NEPAL, NETHERLANDS, NEW ZEALAND, NICARAGUA, NIUE, NORWAY, PALAU, PANAMA, PARAGUAY, PHILIPPINES, POLAND, PORTUGAL, ROMANIA, SAMOA, SAN MARINO, SAO TOME AND PRINCIPE, SENEGAL, SERBIA SEYCHELLES, SLOVAK REPUBLIC, SLOVENIA, SOLOMON ISLANDS, SOUTH AFRICA, SPAIN, SWEDEN, SWITZERLAND, TIMOR-LESTE, TURKEY, TURKMENISTAN, TUVALU, UKRAINE, UNITED KINGDOM, URUGUAY, VANUATU, VATICAN CITY STATE, VENEZUELA


List of countries that have no death penalty except in times of war or under martial law:

ALBANIA, ARGENTINA, BOLIVIA, BRAZIL, CHILE, COOK ISLANDS, EL SALVADOR, FIJI, ISRAEL, LATVIA, PERU

List of countries that have the death penalty but have not executed anyone during the past 10 years:

ALGERIA, BENIN, BRUNEI DARUSSALAM, BURKINA FASO, CENTRAL AFRICAN REPUBLIC, CONGO, GABON, GAMBIA, GHANA, GRENADA, KENYA, KYRGYZSTAN, MADAGASCAR, MALAWI, MALDIVES, MALI, MAURITANIA, MOROCCO, MYANMAR, NAURU, NIGER, PAPUA NEW GUINEA, RUSSIAN FEDERATION, SRI LANKA, SURINAME, SWAZILAND, TOGO, TONGA, TUNISIA



"Exonerations from death row from 1973 to 2003 stands at 111." - Death Penalty Information Center

Lawyer Johnson, 10 years Massachusetts' death row; Randall Dale Adams, 12 years Texas' death row; Clarence Brandley, 9 years Texas'death row; Kirk Bloodsworth, 9 years Maryland's death row; Shareef Cousin, 3 years Nicholas James Yarris, 21 years Pennsylvania's death row; Joseph Amrine, 17 years Missouri's death row; Timothy Howard and Gary Lamar James, 25 years on Ohio's death row; Juan Roberto Melendez-Colon, 17 years on Florida's death row ; Ray Krone, 10 years Arizona's death row (the 101th death row inmate in the United States to be exonerated and released from prison since 1973).
"I am troubled by the report's general finding that far too many forensic disciplines lack the standards necessary to ensure their scientific reliability in court." - Senator Patrick J. Leahy
"Wrongful convictions based on the misapplication of forensic science are all too common. Nationwide, in about two-thirds of the exonerations proved through post-conviction DNA testing, sloppy or fraudulent forensic evidence played a role." - Peter Neufeld, Barry Scheck

"DNA profiles are stored electronically and searched for possible matches."- Department of Justice/Federal Bureau of Investigation website

"DNA databases were built initially to deal with violent sexual crimes and homicides — a very limited number of crimes. Over time more and more crimes of decreasing severity have been added to the database."- Harry Levine sociologist

"Law enforcement officials are vastly expanding their collection of DNA to include millions more people who have been arrested or detained but not yet convicted. Sixteen states now take DNA from some who have been found guilty of misdemeanors." - Solomon Moore 03/18/09

"According to population geneticists, it is indeed possible to have the six loci match in perhaps many dozens of individuals whose DNA is contained in a databank of 700,000." - Andre A. Moenssens October 2000

"State crime lab analyst Kathryn Troyer was running tests on Arizona's DNA database when she stumbled across two felons with remarkably similar genetic profiles. The men matched at nine of the 13 locations on chromosomes, or loci, commonly used to distinguish people. The FBI estimated the odds of unrelated people sharing those genetic markers to be as remote as 1 in 113 billion. But the mug shots of the two felons suggested that they were not related: One was black, the other white. In the years after her 2001 discovery, Kathryn Troyer found dozens of similar matches - each seeming to defy impossible odds. The FBI laboratory tried to stop distribution of Kathryn Troyer's results and began an aggressive behind-the-scenes campaign to block similar searches elsewhere, even those ordered by courts." - Jason Felch, Maura Dolan 07/19/08}

"In fact the most glaring weakness is that no matter how efficient and fair the death penalty may seem in theory, in actual practice it is primarily inflicted upon the weak, the poor, the ignorant and against racial minorities. " - California Governor Pat Brown

"To take a life when a life has been lost is revenge, it is not justice. Justice allows for mercy, clemency and compassion. These virtues are not weakness." - Reverend Desmond Tutu

"The illusion of gentleness of lethal injections has made executions far less of a taboo experience for the public. But as Albert Camus wrote in 1957 in "Reflections on the Guillotine," those who actually witness an execution know it for the horror it is." - David DeKok


American crime laboratories are grossly underfunded, lack a scientific foundation and are compromised by critical delays in analyzing physical evidence, according to a broad study of forensic techniques published February 18, 2009 by the National Academy of Sciences.

Among the problems: there is little if any scientific research to support the claim that no two people share identical fingerprints; chemical analysis of the lead in bullets has been determined to be flawed and unreliable; crazed glass, the tiny, weblike lines that spread across glass that lead arson investigators to determine a set fire was found to be caused by water dousing the fired; bite-mark comparisons are subjective. These methods of forensic analysis helped send innocent people to prison and Death Row.
showboat?
"I stand before you to explain my frustrations and deep concerns about both the administration and the penalty of death.

Today America is not in league with most of our major allies: Europe, Canada, Mexico, most of South and Central America. These countries rejected the death penalty.

We are partners in death with several third world countries. Even Russia has called a moratorium.

The death penalty has been abolished in 12 states. In none of these states has the homicide rate increased.

You are 5 times more likely to get a death sentence for first degree murder in the rural area of Illinois than you are in Cook County.Half of the nearly 300 capital cases in Illinois had been reversed for a new trial or resentencing. 33 of the death row inmates were represented at trial by an attorney who had later been disbarred or at some point suspended from practicing law. 46 inmates were convicted on the basis of testimony from jailhouse informants." - Governor George H. Ryan of Illinois
Governor George H. Ryan of Illinois commuted all death sentences in the state of Illinois to life in prison!

Realizing that moral integrity in public servants when it comes to speaking up or actually doing something about the unnecessary, inhumane and unjustifiably violent treatment of social outcasts is a trend that must by nipped in the bud, Alberto Gonzales has succeeded in creating a finding, by jury trial, that George H. Ryan is a corrupt politician.

If the federal government chose to they could imprison nearly every modern politician that ever ran for office. George H. Ryan was found guilty of accepting gifts and steering government business to friends and associates just like every politician ever elected.

According to federal prosecutors George H. Ryan stands out as an anomaly, one of only a handful of corrupt politicians, for accepting gifts and steering government business to friends and associates.


"That capital punishment is cruel and unusual is not the argument that opponents need to make; rather, the argument is that as long as the political state is permitted by its citizens to kill helpless, restrained prisoners as a solution to a problem, the door to State sponsored genocide, however remote an idea it seems in America at the moment, remains open.

Capital punishment is, and always will be, a political power in search of a crime, whether it's murder, treason, being a member of a hated ethnic group or anything else that inflames public opinion. States, just like their citizens, should only have the legitimate power to kill in immediate self-defense, and never in the service of punishment." - Lindsie Carlsen
As Americans accept murder as a solution to a problem,
Americans can expect murder to occur in America.
This web site is not a commercial web site and is presented for educational purposes only.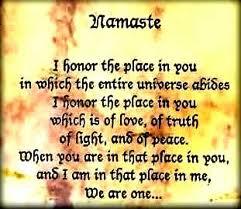 This website defines a new perspective with which to engage reality to which its author adheres. The author feels that the falsification of reality outside personal experience has created a populace unable to discern propaganda from reality and that this has been done purposefully by an international corporate cartel through their agents who wish to foist a corrupt version of reality on the human race. Religious intolerance occurs when any group refuses to tolerate religious practices, religious beliefs or persons due to their religious ideology. This web site marks the founding of a system of philosophy named The Truth of the Way of Life - a rational gnostic mystery religion based on reason which requires no leap of faith, accepts no tithes, has no supreme leader, no church buildings and in which each and every individual is encouraged to develop a personal relation with the Creator and Sustainer through the pursuit of the knowledge of reality in the hope of curing the spiritual corruption that has enveloped the human spirit. The tenets of The Truth of the Way of Life are spelled out in detail on this web site by the author. Violent acts against individuals due to their religious beliefs in America is considered a "hate crime."

This web site in no way condones violence. To the contrary the intent here is to reduce the violence that is already occurring due to the international corporate cartels desire to control the human race. The international corporate cartel already controls the world central banking system, mass media worldwide, the global industrial military entertainment complex and is responsible for the collapse of morals, the elevation of self-centered behavior and the destruction of global ecosystems. Civilization is based on cooperation. Cooperation does not occur at the point of a gun.

American social mores and values have declined precipitously over the last century as the corrupt international cartel has garnered more and more power. This power rests in the ability to deceive the populace in general through mass media by pressing emotional buttons which have been preprogrammed into the population through prior mass media psychological operations. The results have been the destruction of the family and the destruction of social structures that do not adhere to the corrupt international elites vision of a perfect world. Through distraction and coercion the direction of thought of the bulk of the population has been directed toward solutions proposed by the corrupt international elite that further consolidates their power and which further their purposes.

All views and opinions presented on this web site are the views and opinions of individual human men and women that, through their writings, showed the capacity for intelligent, reasonable, rational, insightful and unpopular thought. All factual information presented on this web site is believed to be true and accurate and is presented as originally presented in print media which may or may not have originally presented the facts truthfully. Opinion and thoughts have been adapted, edited, corrected, redacted, combined, added to, re-edited and re-corrected as nearly all opinion and thought has been throughout time but has been done so in the spirit of the original writer with the intent of making his or her thoughts and opinions clearer and relevant to the reader in the present time.



Fair Use Notice

This site may contain copyrighted material the use of which has not always been specifically authorized by the copyright owner. We are making such material available in our efforts to advance understanding of criminal justice, human rights, political, economic, democratic, scientific, and social justice issues, etc. We believe this constitutes a 'fair use' of any such copyrighted material as provided for in section 107 of the United States Copyright Law. In accordance with Title 17 U.S.C. Section 107, the material on this site is distributed without profit to those who have expressed a prior interest in receiving the included information for research and educational purposes. For more information see: www.law.cornell.edu/uscode/17/107.shtml. If you wish to use copyrighted material from this site for purposes of your own that go beyond 'fair use', you must obtain permission from the copyright owner.
Copyright © Lawrence Turner
All Rights Reserved