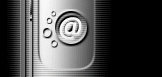 An antique bathroom is an concept most people prefer not to think about! Ouu Yukky!
The truth is it is not the concept of the antique bathroom that most people shun - most people shudder at the conceptual image of antiquated fixtures that no longer function correctly.
In that vain let us go on to say
that this bathroom is not truly an antique.

All the fixtures are new reproductions of fixtures
originally manufactured in the early 1900's.

The home in which the remodel
took place was built in the early 1900's.

The original bathroom had been gutted around 1960.

A contemporary bathroom, contemporary to 1960,
with contemporary fixtures had replaced the original fixtures.

There are no photo records of the original bathroom.

There is the possibility as well that the bathroom
removed in 1960 might not have been the original bathroom.

The new reproduction fixtures
harken back to the dawn of the 20th century.

All the metal in the bathroom
is polished chrome plated brass.

All the porcelain is a pure white.

The deep claw foot cast iron bathtub
has polished chrome plated brass feet.

Above the claw foot bathtub, a sunflower shower head
more than adequately wets one down and rinses one off.

On all the walls there is a knotty pine beaded wainscot that goes to the same height as the new sliding wood window which allows ample light.

Even though there is a sliding wood window the occupants privacy is assured as the window sill is slightly above the top of the occupant's heads.

The toilet is the old fashioned gravity fed
with the tank mounted high on the wall.

The sink is a simple squared off pedestal type sink.

Above the sink is a single oval beveled glass mirror.

On either side of the sink you will find identical medicine cabinets, his and hers, that are custom built for the bathroom.

The doors to the cabinets are of the same beaded knotty pine
as the walls held in a built to size specification hinged frame.

The walls, ceiling and window frames were painted pure white.

The floors were finished with Armstrong linoleum.