1898 The Chief Inspector of Factories of the United Kingdom reports to Parliament in his Annual Report about the "evil effects of asbestos dust". He reported the "sharp, glass like nature of the particles" when allowed to remain in the air in any quantity, "have been found to be injurious.

1918 An American insurance incorporation produced a study showing premature deaths in the asbestos industry in America.

Members of the nonoccupationally exposed population have tens of thousands to hundreds of thousands of asbestos fibers in each gram of dry lung tissue, which translates into millions of fibers and tens of thousands of asbestos fibers in the lungs of every person. Asbestos causes asbestosis, mesothelioma and lung cancer the incidence of which is increased by tobacco smoking.

1999 15,000 tons of asbestos contaminated soil remain at a Libby, Montana site which processed vermiculite ore beginning in 1948. A health study of residents showed residents have a much higher incidence of pleural thickening and lung scarring from asbestos exposure than the general public. 18% of the nearly 5600 adults examined had pleural thickening or lung scarring. The national average for people not exposed to asbestos is between 0.2% to 2.3%. Of the 328 former mine employees tested, 159, or 48% showed lung scarring. Many of the village women who were diagnosed with these asbestos-related ailments reportedly came into contact with asbestos fibers while washing their husband's work clothes.


2001 RAND Institute for Civil Justice published its asbestos litigation study labeled "Asbestos Litigation in the US: A New Look at an Old Issue."

- Over 500,000 claimants have filed suit to date;

- At least 5 firms have had 300,000 - 500,000 claims each;

- The number of mesothelioma claims began to increase in the mid-1990s;

- US Insurers have to date paid $21.6 billion for asbestos personal injury claims;

- 27 million people in the US were exposed to asbestos occupationally from 1940 - 1979;
2005 Economic consulting firm, Bates White, completes a review of the "Fairness in Asbestos Injury Resolution Act (FAIR) and found that the planned $140 billion trust fund which would be set up to pay asbestos personal injury claims would be insolvent within three years. The firm estimates the range of claim payouts under the plan would generate between $300 billion and $695 billion of claims.

The US Department of Justice and the EPA announced that a federal grand jury in the District of Montana has indicted W.R. Grace and seven current and former Grace executives for knowingly endangering residents of Libby, Montana, and concealing information about the health affects of its asbestos mining operations. According to the indictment, W.R. Grace and its executives, as far back as the 1970's, attempted to hide the fact that toxic asbestos was present in vermiculite products. The government claims the incorporation's own medical studies of its miners forged a paper trail that will prove the charges of wire fraud, obstruction of justice, conspiracy and violations of the Clean Air Act.

"Our major problem is death from respiratory cancer."- note by W.R. Grace executive Henry A. Eschenbach in 1982

2009 The defendants are acquitted in the Libby, Montana case.
This web site is not a commercial web site and is presented for educational purposes only.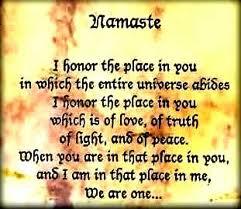 This website defines a new perspective with which to engage reality to which its author adheres. The author feels that the falsification of reality outside personal experience has forged a populace unable to discern propaganda from reality and that this has been done purposefully by an international corporate cartel through their agents who wish to foist a corrupt version of reality on the human race. Religious intolerance occurs when any group refuses to tolerate religious practices, religious beliefs or persons due to their religious ideology. This web site marks the founding of a system of philosophy named The Truth of the Way of Life - a rational religion based on reason which requires no leap of faith, accepts no tithes, has no supreme leader, no church buildings and in which each and every individual is encouraged to develop a personal relation with the Creator and Sustainer through the pursuit of the knowledge of reality in the hope of curing the spiritual corruption that has enveloped the human spirit. The tenets of The Truth of the Way of Life are spelled out in detail on this web site by the author. Violent acts against individuals due to their religious beliefs in America is considered a "hate crime."

This web site in no way condones violence. To the contrary the intent here is to reduce the violence that is already occurring due to the international corporate cartels desire to control the human race. The international corporate cartel already controls the world economic system, corporate media worldwide, the global industrial military entertainment complex and is responsible for the collapse of morals, the elevation of self-centered behavior and the destruction of global ecosystems. Civilization is based on cooperation. Cooperation does not occur at the point of a gun.

American social mores and values have declined precipitously over the last century as the corrupt international cartel has garnered more and more power. This power rests in the ability to deceive the populace in general through corporate media by pressing emotional buttons which have been preprogrammed into the population through prior mass media psychological operations. The results have been the destruction of the family and the destruction of social structures that do not adhere to the corrupt international elites vision of a perfect world. Through distraction and coercion the direction of thought of the bulk of the population has been directed toward solutions proposed by the corrupt international elite that further consolidates their power and which further their purposes.

All views and opinions presented on this web site are the views and opinions of individual human men and women that, through their writings, showed the capacity for intelligent, reasonable, rational, insightful and unpopular thought. All factual information presented on this web site is believed to be true and accurate and is presented as originally presented in print media which may or may not have originally presented the facts truthfully. Opinion and thoughts have been adapted, edited, corrected, redacted, combined, added to, re-edited and re-corrected as nearly all opinion and thought has been throughout time but has been done so in the spirit of the original writer with the intent of making his or her thoughts and opinions clearer and relevant to the reader in the present time.



Fair Use Notice

This site may contain copyrighted material the use of which has not always been specifically authorized by the copyright owner. We are making such material available in our efforts to advance understanding of criminal justice, human rights, political, economic, democratic, scientific, and social justice issues, etc. We believe this constitutes a 'fair use' of any such copyrighted material as provided for in section 107 of the US Copyright Law. In accordance with Title 17 U.S.C. Section 107, the material on this site is distributed without profit to those who have expressed a prior interest in receiving the included information for research and educational purposes. For more information see: www.law.cornell.edu/uscode/17/107.shtml. If you wish to use copyrighted material from this site for purposes of your own that go beyond 'fair use', you must obtain permission from the copyright owner.
Copyright © Lawrence Turner
All Rights Reserved