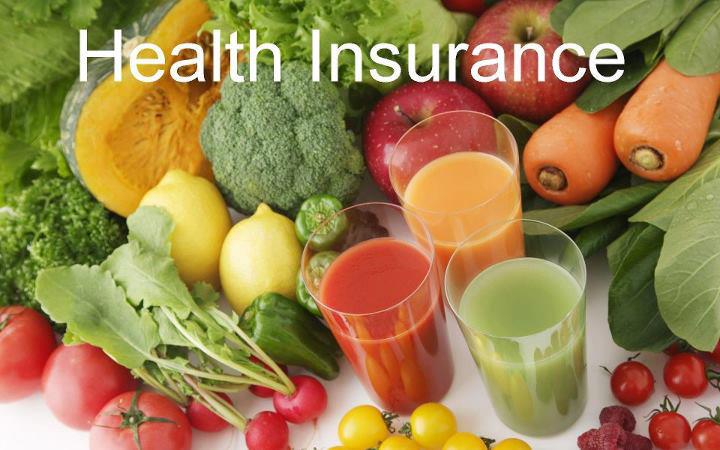 "Insurance companies are profit making corporations operating in a market economy trying to outdo their competitors." - Donald Schwartz MD
"The very word insurance hints at the assumption that life can indeed be made secure, that the unsure can be made sure." - Charles Eisenstein
"All across the country, insurance companies of every sort have attempted to reduce their risk by increasing rates, dropping customers who submit claims and, as a final insult, denying legitimate claims.

If there ever was a definition of a criminal enterprise, the modern American insurance industry fits the bill!" - Carl Schellenberg 10/28/07
Insurance companies are owned and operated for the benefit of transnational elite, not to 'protect' the individual from financial calamity.


In the second quarter of 2007 Berkshire Hathaway Inc. reported record earnings, mostly from it's insurance division, of $3.1 billion ($3,100,000,000).

Berkshire Hathaway Inc. made over a billion dollars a month basically by selling insurance.


Homeowner's Insurance

Two retired women, Linda Williams and B. Walker were sued by a neighbor, Juanita Wasson, who suffered a broken hip after being knocked down by their automatic garage door.

Farmers insurance defended the homeowners association, to which Williams and Walker belonged, but filed a cross compliant against them believing that they did not have the resources to fight in court. The two women maxed out there credit cards to hire lawyers and won a $ 8.3 million award against Farmers insurance as punitive damages for breach of good faith.


"I became aware that many adjusters employed by Allstate were engaging in conduct which was improper, unlawful, fraudulent, and in bad faith.

I became aware of cases in which the adjuster retained an engineer and requested that the engineer provide a report determining and detailing the cause and extent of the damage caused by the earthquake.

Allstate's adjusters were requiring engineers to provide a draft or preliminary report for the adjuster's review.

Where an engineer's draft report attributed any amount of damage, in the adjuster's opinion, that could possibly have been exacerbated by the earthquake and/or damage which may not be covered under the policy according to the adjusters, the adjuster would instruct the engineer to alter the report to reflect the adjuster's changes.

Engineers were repeatedly instructed to alter draft reports in order to minimize the damage attributable to covered losses in order to reduce any potential payments to the insured and in order to benefit Allstate's financial interests."- Allstate claims analyst Jo Anne Lowe commenting on the Northridge earthquake of 1/17/94 in California.


April 2007 Jury verdict rendered in a case against Allstate.

Allstate was ordered to pay over $2 million to a Louisiana homeowner who sued the insurer for manipulating an engineering report to reduce its payment in the aftermath of Hurricane Katrina.


November 7, 2007 Lousiana attorney general Charles Foti sues Allstate, State Farm, Lafayette Insurance Co., USAA Casulity Insurance Co., Farmers Insurance Exchange, Standard Fire Insurance and other insurance companies for colluding to reduce claim values.

A consulting firm, McKinsey & Co. was accused of being the architect of sweeping changes in the insurance industry beginning in the 1980s. McKinsey advised insures to "stop 'premium leakage' by undervaluing claims using the tactics of deny, delay and defend."

The insurance companies coerced policy holders into settling damage claims for less than their actual value by editing engineering reports, delaying payments and forcing policyholders to go to court to challenge insurance estimates of loss after Hurricane Katrina and Rita.


Vehicular Insurance

2007 23 year-old Ashley Ellis hits a man on a motorcycle two days after her auto insurance expired. Ashley Ellis is not impaired or speeding but is distracted by her dog which is riding in the car.

For her negligence Ashley Ellis was convicted of a misdemeanor and ordered to spend 30 days incarcerated. She lost forty pounds, originally 125, from the time of the accident waiting to be incarcerated - about two years.

After two days in jail she died from lack of medical treatment which was provided by the independently contracted corporation Prison Health Services.

For Ashley Ellis a 30 day jail sentence became a death sentence.

Flaws in Vermont's prison medical system were fatal for Ashley Ellis

"Profit-driven organizations are prone to cut costs. The system failed." - Matthew Valerio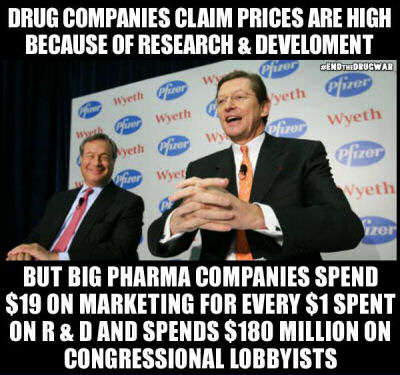 Health Insurance

"The insurance contracts state clearly if anything in the application is incomplete, coverage may be rescinded." - Tom Epstein, BlueSheild

In California it is nearly impossible to purchase individual health insurance (not employer provided) unless you have never had surgery, allergies, asthma, ear infections, ulcers or been depressed.

"According to regulators' postings, rejection letters and interviews with insurance brokers, conditions that can lead to outright rejection or a higher premium include:

AIDS, allergies, arthritis, asthma, attention deficit disorder, autism, bed-wetting, breast implants, cancer, cerebral palsy, chronic bronchitis, chronic fatigue syndrome, chronic sinusitis, cirrhosis, cystitis, diabetes, ear infections, epilepsy, "gender reassignment" (an impossibility in reality), heart disease, hemochromatosis, hepatitis, herpes, high blood pressure, impotence, infertility, irritable bowel syndrome, joint pain, kidney infections, lupus, muscular dystrophy, migraine, miscarriage, pregnancy, "expectant fatherhood," planned adoption, psoriasis, recurrent tonsillitis, renal failure, ringworm, severe mental disorders, sleep apnea, stroke, ulcers and varicose veins." - Lisa Girion

"Insurance companies are offloading sick people onto the county system. They want a guarantee that they are going to make money. That's why they won't take sick people. They are missing the point about assuming some risk." - Scott Svonkin

Insurance companies refuse to underwrite individual health insurance policies for people that are employed in - controlling air traffic; moving buildings; chemical and rubber manufacturing; circus or carnival work; concrete or asphalt work; crop dusting; firefighting; furniture and fixtures manufacturing; as a lumber jack; oil well and refinery operations; police work; roofing; sandblasting; sports; stables; stockyard; stunt work; telecom installation; transportation; tree trimming; tunnel excavation; war reporting and washing windows higher than three stories up.


2005 Insurance industry amassed record profits of $44.8 billion ($44,800,000,000) in a year of catastrophic loss.

"Unless insurers can get relief you are going to see a pullback by private industry."- Robert P. Hartwig, chief economist of the industry funded Insurance Information Industry

$44.8 billion profit is penny ante stuff to these rough riders of catastrophic calamity.

$44.8 billion is just not the return that the insurance industry expected on their difficult to understand legalize laden, layers of lawyers approved insurance policies.


Barbara Fowler

2001 Senior analyst in charge of rescissions reviews for Health Net, was expected to cancel 15 policies a month. Barbara Fowler exceeded her quota by canceling 275 policies.

2003 Barbara Fowler saved Health Net $6 million by canceling 301 policies.

2005 Health Net set a goal for Barbara Fowler to save Health Net $6.5 million which she exceeded. Barbara Fowler's bonuses ranged from $1654 to $6300 for canceling health insurance policies of individuals experiencing expensive medical costs.

"It is disgusting how Health Net dropped a patient in the midst of chemotherapy. Barbara Fowler, Health Net's "senior analyst in charge of rescission reviews" profited from it through bonuses. How many years in medical school did Barbara Fowler study?" - Bill D. Holder

"No surprise that Health Net gave out bonuses to drop sick insurance policyholders. The for-profit health insurance industry will always be the winner, as it has to be." - Sheila Hoff

November 2007 Health Net agrees to pay a $1 million fine and promised to no longer link compensation to coverage cancellation.
drug insurance
"As long as the word "insurance" is a part of the American healthcare system, there will be no real reform. It is immoral and inhumane that we use healthcare as a vehicle to support private industry, specifically the insurance and pharmaceutical industries. These companies earn obscene profits and fat salaries for their leaders, who make huge donations to politicians to ensure their continued financial health." - Susan Guilford
Underwriting guidelines for several individual health insurance plans list certain drugs that are likely to render the user ineligible for health insurance. The question then becomes - are the drugs in and of themselves harmful or does use of the drugs truly point to underlying conditions that frighten insurers away?

Either way it seems to be in the individuals best interest to not be using any of the listed drugs unless it is quite obvious that not using the listed drug brings on life threatening conditions.

Individuals may be refused individual health insurance coverage if they use any of the following drugs:

cholesterol reducers - Lipitor®, Zocor®;
digestive tract problems - Nexium®, Prevacid®, Protinix®, Tagamet®;
asthma control - Advair®, Singulair®;
depression control - Zoloft®, Celexa®, Prozac®;
attention deficit disorder control - Concerta®, Ritalin®
allergy control - Allegra®;
acne control - Accutane®;
arthritis pain control - Celebrex®;
herpes control - Famvir®;
angina control - Imdur®;
migraine control - Imitrex®;
fungal control - Lamisil®;
menstrual disorders - Parolodel®;
hyperthyroid disorder - Tapazole®;
epilepsy control - Topamax®.

"It is an egregious mistake to think that the mission of health insurance companies is to provide healthcare for the seriously ill. Commercial insurers fulfill their legal and corporate mission by making profits for their investors, not by providing care for the expensively ill." - John W. Glaser

"A congressional committee found that Fortis, now known as Assurant, and two other companies alone saved more than $300 million over five years by dropping policy holders when they became ill.

The death toll from the inability of millions of Americans to obtain and keep affordable health insurance is unconscionable.

This national tragedy should shock us to the bone when we realize that every year, six times as many Americans die because they can't get medical insurance than were killed by terrorists on 911." - Andrew Skolnick, September 24, 2009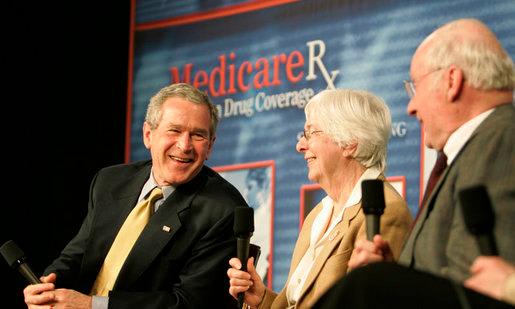 2003 medicare prescription drug law
2003 Corporate special interests, including HMOs and pharmaceutical corporations, dished out $141 million for 952 lobbyists - nearly twice as many lobbyists as there are members of Congress - to make sure that the Medicare bill was written for the benefit of large insurance and drug companies, as opposed to the health needs of American citizens.

Nearly half of these lobbyists were former employees of the federal government, including 30 former members of Congress, and at least 11 top staffers who left federal administration to lobby for the pharmaceutical industry and HMOs.

Many of the government officials who work to get the legislation approved by Congress go on to jobs in the very corporations that profit from the legislation.

Tom Scully, a former administrator of the Medicare program, actually negotiated future employment with corporations that stood to benefit handsomely from the pharmaceutical law, while actively promoting the legislation.

Another six top congressional staffers at the center of negotiations over the Medicare bill became lobbyists for pharmaceutical companies or HMOs.

Would it surprise anyone that 21 executives and lobbyists from HMOs and the pharmaceutical industry served as major fundraisers for George Walker Bush's presidential campaigns, collecting at least $100,000 ("Pioneers") or $200,000 ("Rangers") for the 2000 or 2004 campaigns?
May 2004 Pfizer /Warner-Lambert agreed to pay $430 million to resolve civil and criminal charges that it defrauded Medicaid by engaging in an aggressive and complex scheme to illegally promote Neurontin® for at least 11 off-label uses.

July 2004 Schering-Plough agreed to a criminal fine of $52.5 million, $117 million to settle state claims, and nearly $176 million to settle federal claims for fraud in the pricing of Claritin® sold to the Medicaid program.

December 2004 HealthSouth, the nation's largest provider of rehabilitative medicine services, agreed to pay a fine of $325 million to settle allegations that the company systematically defrauded Medicare and other federal healthcare programs.

Gambro Healthcare agreed to pay $310.5 million to resolve civil liabilities stemming from kickbacks paid to physicians, false statements made to procure payment for unnecessary tests and services, and payments made to Gambro Supply Corporation, a sham 'durable' medical equipment subsidiary.

The Gambro Supply Corporation is permanently excluded from the Medicare program.

October 2005 Serono agreed to pay $704 million to settle a fraud case involving Serostim® which included kickbacks to doctors for prescribing Serostim®, kickbacks to specialist pharmacies for recommending Serostim®, illegal off-label marketing, and non-FDA approved diagnosis equipment designed to spur more Serostim prescriptions.

Serostim® costs $20,000 for a three-month regime.

June 2006 St. Barnabas Healthcare agrees to pay $265 million for inflated "outlier" Medicare payments.

July 2006 Tenet Healthcare agrees to pay $900 million for billing violations that include manipulation of outlier payments to Medicare, as well as kickbacks, upcoding, and bill padding.

August 2006 Schering-Plough agrees to pay a total of $435 million to resolve criminal charges and civil liabilities in connection with illegal sales and marketing programs for brain tumor medication Temodar®, and Intron-A® which is used in the treatment of bladder cancer and hepatitis C.

The Schering settlement also covers best price violations related to Claritin RediTabs® (an antihistamine), and K-Dur®, used in the treatment of ulcers.

September 2007 Bristol-Myers Squibb agreed to pay $515 million to settle allegations involved pricing and promotional activities for more than 50 drugs, 13 drugs of which made up 69% of Bristol-Myers' 2007 pharmaceutical revenue of $10.7 billion, including the blood thinner Plavix®, antiPsychotic Abilify®, the cholesterol treatment Pravachol®, the cancer therapy Taxol®, and the antidepressant, Serzone®.

January 2008 Under the False Claims Act Merck settled $650,000 for pricing fraud, taking kickback and violating Medicaid best price regulations for Vioxx® (an arthritis drug), Zocor® (a cholesterol drug), Pepcid® (an acid-reflux drug), Cozaar® (a hypertensive medication), Fosamax® (a bone loss drug) Maxalt® (a migraine medication) and Singulair® (an asthma medication).

March 2008 Amerigroup was found liable for discriminating against pregnant women who were supposed to be recruited into a state-sponsored Medicaid HMO.

Amerigroup settled allegations for $225,00,000.
Wendell Potter

"I'm the former insurance industry insider now speaking out about how big for-profit insurers have hijacked our health care system and turned it into a giant ATM for Wall Street.

In recent years I had grown increasingly uncomfortable serving as one of the industry's top PR executives.

I also served on a lot of trade association committees and industry-financed coalitions, many of which were essentially front groups for insurers.

So I was in a unique position to see not only how Wall Street analysts and investors influence decisions insurance company executives make but also how the industry has carried out behind-the-scenes PR and lobbying campaigns to kill or weaken any health care reform efforts that threatened insurers' profitability.

What I saw happening over the past few years was a steady movement away from the concept of insurance and toward "individual responsibility," a term used a lot by insurers and their ideological allies.

This is playing out as a continuous shifting of the financial burden of health care costs away from insurers and employers and onto the backs of individuals.

If they are unfortunate enough to become seriously ill or injured, many people enrolled in these plans find themselves on the hook for such high medical bills that they are losing their homes to foreclosure or being forced into bankruptcy.

As an industry spokesman, I was expected to put a positive spin on this trend that the industry forged and euphemistically refers to as "consumerism" and to promote so-called "consumer-driven" health plans.

Insurers want to preserve the image they are working so hard to cultivate - as a group of kind and caring folks who think only of you and your health.

I ultimately reached the point of feeling like a huckster.

I thought I could live with being a well-paid huckster and hang in there a few more years until I could retire.

I probably would have if I hadn't made a completely spur-of-the-moment decision a couple of years ago that changed the direction of my life.

While visiting my folks in northeast Tennessee where I grew up, I read in the local paper about a health "expedition" being held that weekend a few miles up US 23 in Wise, Virginia.

Doctors, nurses and other medical professionals were volunteering their time to provide free medical care to people who lived in the area.

That 50-mile stretch of US 23, which twists through the mountains where thousands of men have made their living working in the coal mines, turned out to be my "road to Damascus."

Nothing could have prepared me for what I saw when I reached the Wise County Fairgrounds, where the "expedition" was being held.

Hundreds of people had camped out all night in the parking lot to be assured of seeing a doctor or dentist when the gates opened.

By the time I got there, long lines of people stretched from every animal stall and tent where the volunteers were treating patients.

That scene was so visually and emotionally stunning it was all I could do to hold back tears.

How could it be that citizens of the richest nation in the world were being treated this way?

I realized that the reason those people in Wise County had to wait in long lines to be treated in animal stalls was because our Wall Street driven health care system has forged one of the most inequitable health care systems on Earth.

I did not make a final decision to speak out as a former insider until recently when it became clear to me that the insurance industry and its allies (often including drug and medical device makers, business groups and even the American Medical Association) were succeeding in shaping the current debate on health care reform.

I heard members of Congress reciting talking points like the ones I used to write to scare people away from real reform.

Whenever you hear a politician or pundit use the term "government-run health care" and warn that the creation of a public health insurance option that would compete with private insurers (or heaven forbid, a single-payer system like the one Canada has) will "lead us down the path to socialism," know that the original source of the sound bite most likely was some flack like I used to be." - Wendell Potter


"Americans for Quality and Affordable Healthcare" (AQAH) is a "secretive" group that organizes "below-the-radar" activities to drum up opposition to health care reform.

AQAH is operated by one of the largest law firms in North Carolina, Moore and Van Allen.

The pharmaceutical industry-funded front group Center for Medicine in the Public Interest (CMPI) is helping its corporate funders fight health care reform by disseminating misinformation and orchestrating campaigns to generate fear about health care reform.

CMPI arose out of the Pacific Research Institute, a corporate front group that worked with Philip Morris in the past to fabricate academic support for the tobacco industry.

The Chamber of Commerce sponsored online pop-up ads to generate the appearance of "grassroots" opposition to health care reform.

The Chamber contracts with a public relations firm which in turn subcontracts with an online marketing firm that coordinates the tasks of generating the ads and signing people up for the Chamber's campaign.

The ads tell readers that if they complete a survey and give their names and personal information, they will get a $150 American Express Gift Card for use at Hooters Restaurants.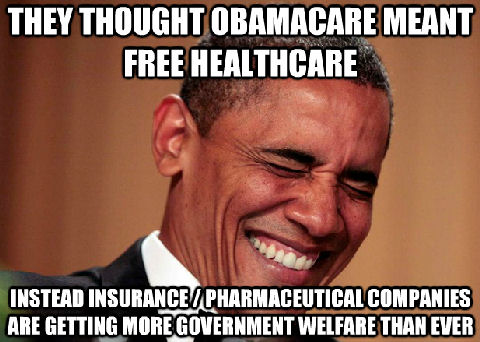 reinsurance
" Liabilities may be imminent or distant, and a fixed rule which imposes the same reserve for both will sometimes err by excess, and sometimes by defect."- Walter Bagehot, Lombard Street: A Description of the Money Market, 1873
For nearly three hundred years, Lloyd's of London insurance policies were backed by wealthy British investors, who came to be known as "Names" because, in the early days, their signatures were written on the face of each Lloyd's policy.

The Names participated in one-year venture syndicates, to insure risks, chiefly in maritime insurance.

Each Name pledged his entire personal wealth to back up his share in the syndicate's policies.

The syndicates accepted business for one year, then allowed two more years for claims to come in and be settled.

Each syndicate closed its "year of account" and wound up its affairs after the end of the third year.

The Names received their share of the profits, or paid their share of the losses, and their liability ended.

If, however, all claims could not be settled by the end of the third year, the syndicate had to remain "open" and the profits or losses could not be shared among the Names until all claims were finally settled.

This system was efficient and profitable in maritime business; the outcome of any given voyage was almost always known within the year of account, and settled within three.

As both commerce and insurance grew more complex, and especially as Lloyd's expanded into non-maritime business, syndicates found they could no longer close their affairs after only three years.

Staying open longer, however, and thus delaying the distribution of profits, would threaten their financial base: Names might well look elsewhere for more reliable investments with more rapid returns.

Lloyd's solution was to have each closing syndicate reinsure its remaining risks with a syndicate from the next year of account.

For a premium paid, a still-open syndicate, during its third year, would assume any remaining Incurred But Not yet Reported ("IBNR") liabilities of the closing syndicate from the prior year by issuing it a specialized policy of Re-Insurance To Close ("RITC").

Lloyd's syndicates could thus continue distributing profits after three years, instead of having to radically alter their long-established and familiar business procedure.

When this RITC developed, there were only a few thousand members of Lloyd's, of whom perhaps a thousand, known as "working Names", actually conducted the business of Lloyd's insurance market.

The rest ("external" Names) relied on their syndicate managing agents to protect their interests, by carefully evaluating each risk accepted, and by calculating the RITC in such a way that neither excessive profit nor loss was realized by the Names on the old syndicate or the new syndicate.

It was extremely important that RITC be calculated fairly, because the individual Names who made up those syndicates were not necessarily the same people.

In order to carve out a share of the U.S. insurance market while a "buy-American" attitude prevailed in the 1930's, 1940's and 1950's, syndicates at Lloyd's issued many broadly worded policies, without monetary limits, insuring and reinsuring risks in the United States.

The loose language of these policies gave Lloyd's a temporary competitive advantage over many U.S, carriers; however, these overly generous policies eventually came back to haunt them.

By the 1960's and 1970's it was clear to a handful of the highly placed working Names that claims due to asbestos, pollution and other health hazards (so-called "APH" losses) were ripening into lawsuits in which unanticipatedly large damages were being awarded by American courts.

American companies turned to their insurers, and their insurers turned to their reinsurers, who in very many cases were syndicates at Lloyd's.

An avalanche of claims was thus working its way through the courts and down the chain of reinsurance obligations, toward the Lloyd's syndicates that held the RITC policies issued to the syndicates who, in prior years, had written the original, broadly worded policies.

The avalanche was moreover apparently going to continue well past the year 2000.

Since the original policies were written without monetary limits, the Names backing the syndicates that had assumed liability for these policies through the annual RITC process were facing financial ruin, and Lloyd's ability to "pay all claims" was in jeopardy.

The Names would soon be personally liable for coming claims far in excess of their original investments in Lloyd's syndicates, and apparently in excess of their combined wealth besides.

If word got out about the magnitude of the undisclosed liabilities latent within numerous syndicates at Lloyd's, incoming investment would cease, and Lloyd's would become extinct.

In the early 1970's the ruling Committee of Lloyd's lowered the minimum net worth requirement for Names to $150,000 in assets, and opened membership at Lloyd's to the British upper-middle class, and foreigners, especially American, Canadian, Australian, and South African citizens, in which countries Lloyd's had an excellent reputation.

Lloyd's began recruiting large numbers of new Names, and in 1973 even allowed women to join.

Lloyd's also placed a new layer of bureaucracy, known as "members' agents", between the external Names and the syndicate managing agents.

By their Agreement with Lloyd's, the external Names were strictly passive investors who delegated all authority to conduct insurance business to their member's and managing agents, who placed the Names on syndicates and otherwise handled all their business at Lloyd's.

The formerly close and trusting relationship between Names and their managing agents disappeared.

Many of the aristocrats who had been Names on the threatened syndicates before 1970 also quietly "disappeared" as soon as RITC had been contracted for them, either resigning from Lloyd's altogether or moving to "safe" syndicates.

There were about 6,000 Names in 1970.

None of the new Names were told of the billions in losses sliding inexorably down the chain of reinsurances toward them.

[By 1990, although nearly 31,000 new Names had been recruited, the total number had only risen to about 33,000. Two thirds (over four thousand) of the "old" Names had quietly got out of harm's way.]

The members' agents for the new external Names (and some unwitting old Names) placed them on the endangered syndicates' next year(s) of account by the hundreds.

The managing agents passed the old syndicates' massive undisclosed liabilities to select syndicates populated by "new" Names via inadequate RITC, distributed money that was deemed to be "profits" to the Names on the closing syndicates, and paid themselves handsomely.

In August 1980, a formal study group of insiders, called the "Asbestos Working Party," was established at Lloyd's to formulate a strategy to deal with the ever-growing and ever-more-difficult to conceal problem of asbestos claims.

In October 1980, the United States Court of Appeals for the Sixth circuit announced its decision in INA v. Forty-Eight Insulations, Inc. holding that every exposure to asbestos fibers was a separate harm, and that every insurer along the way during the entire period of exposure, which might be twenty years or more, had a duty to defend and indemnify.

In response, Lloyd's inner circle continued to conceal their knowledge of the massive impending losses, and intensified the aggressive recruitment of more and more external Names, which was being conducted at their direction by members' and managing agents, in what became known as the "recruit to dilute" campaign.

Syndicates continued to under-reserve and/or inadequately reinsure for incurred but not reported losses, thus hiding the coming losses and maintaining an illusion of profitability.

In 1982, Lloyd's persuaded Parliament to pass a Private Act, the Lloyd's Act of 1982, granting Lloyd's immunity from most lawsuits (much like government agencies have).

The Lloyd's Act of 1982 also gave the Council of Lloyd's the power to unilaterally and even retroactively change Lloyd's by-laws, which formerly could only be done by majority vote of the Names at a General Meeting.

The extent and implications of Lloyd's (effectively complete) legal immunity, and the Council's by-law-changing powers were kept secret from the Names for another nine years, until 1991 (the year that losses for the 1988 year of account first became public knowledge).

In late 1986, for the upcoming 1987 year of account, Lloyd's required all Names to sign a new General Undertaking, that included "choice of forum" and "choice of law" clauses in which the Names unwittingly agreed that any legal disputes with Lloyd's would be brought in English courts under English law.

Lloyd's explained the new Undertaking as a procedural technicality, and did not tell the Names that Lloyd's was by fiat of Parliament effectively immune from suit in England.

In 1986, Lloyd's also required that all Names sign a new Members Agency Agreement.

In stark contrast to the minimal disclosures Lloyd's made concerning the General Undertaking, extensive, detailed explanations of the implications of the new agency agreement were given to Names prior to the deadline to sign it.

Lloyd's premium capacity increased dramatically as a result of the exponential growth in the number of Names, but Lloyd's brokers and managing agents were not generating that much new business.

To keep all the Names' capital "in play", and thus keep the 30% deposits required for underwriting in place, the syndicate managers cleverly absorbed the excess capacity in a "reinsurance spiral" (properly, "retrocessional spiral"): syndicates reinsured other syndicates, then sought reinsurance on that reinsurance from other syndicates, who then did the same with still others, taking fees and commissions "off the top" each step of the way, in what became known as the "LMX" spiral.

(Although "LMX" is an acronym for "London excess of loss market", it has in hindsight been euphemistically referred to as the "London excess of capacity market.)

The limited information in the Names' financial statements made it appear that their investments were doing very well.

In actuality, since each Name's risk was spread across multiple syndicates, the "turns" of the spiral tended to re-focus their risk back on themselves.

The members' agents and managing agents on the various syndicates had in fact put many of the Names in the position of repeatedly reinsuring themselves.

The illusion of Lloyd's as a sound investment could thus be, and was, maintained for several years.

Lloyd's syndicates wrote their usual "book" of business, capable of maintaining the appearance of stability as long as all was calm; but when (not "if") major catastrophic losses occurred, those affected syndicates and their Names were doomed.

The commissions taken "off the top" by all the brokers in the spiral had eaten away the premium reserves.

The reserves that remained were dangerously low - as low as 35% of premium in many instances.

That is why "typical" disasters such as hurricanes and oil rig fires resulted in "atypical" and exponential losses in the late 1980's and early 1990's.

The unwitting new Names, who believed they were investing in one of the world's oldest and safest institutions, were left to bear the losses when they hit, and hit they did, with a vengeance.

In 1991, Lloyd's announced losses of 500 million pounds ($800 million), at the time, this was the largest single-year loss in its history (by 1995 the cumulative loss had grown to $15 billion even by Lloyd's unaudited accounting figures).

Lloyd's paid out premium reserves at first, and then began making cash calls on the Names on the affected syndicates, not only to cover the outstanding claims, but to amass reserves to pay the IBNR claims that would come due against syndicates in the future.

It was generally agreed that any Names on a syndicate insuring or reinsuring APH risks was financially ruined the day they were placed on it by their agents.

The premium reserves of hundreds of syndicates were exhausted by the end of the traditional three-year accounting cycle.

The syndicates could not close, and the Names bore unlimited personal responsibility for all the future (and still unquantifiable) claims.

APH claims are expected to continue to flow into Lloyd's until the year 2030 and possibly beyond.

Since 1991, thousands of Names have been bankrupted, and more than 30 have committed suicide.

Lloyd's has continued to make cash calls, and English courts have continued to issue rulings in Lloyd's favor, making it easier for Lloyd's to collect more and more money from the remaining Names and/or their estates.

BASICS OF FRAUD:

In legal terms, there are five elements to a fraud:

"Scienter", or knowledge of facts, events, or circumstances by one party;

Misrepresentations (including non-disclosure) of that knowledge by that party in dealings with another;

Reliance on those misrepresentations by the second party;

An agreement, contract, or transaction between the parties which a reasonable person would not have entered into if privy to the first party's knowledge;

Harm or damage to the second party as a result.

English Justices, even at the appeals level, have acknowledged on the record that there was ongoing fraud at Lloyd's, but they nonetheless have thus far decided every case and every point of law in Lloyd's favor.

The UK courts have even gone so far as to rule that Names cannot use fraudulent non-disclosure and/or fraudulent misrepresentation as a defense or counter-claim to offset Lloyd's collection efforts.

http://www.truthaboutlloyds.com/fraud/10minutes.html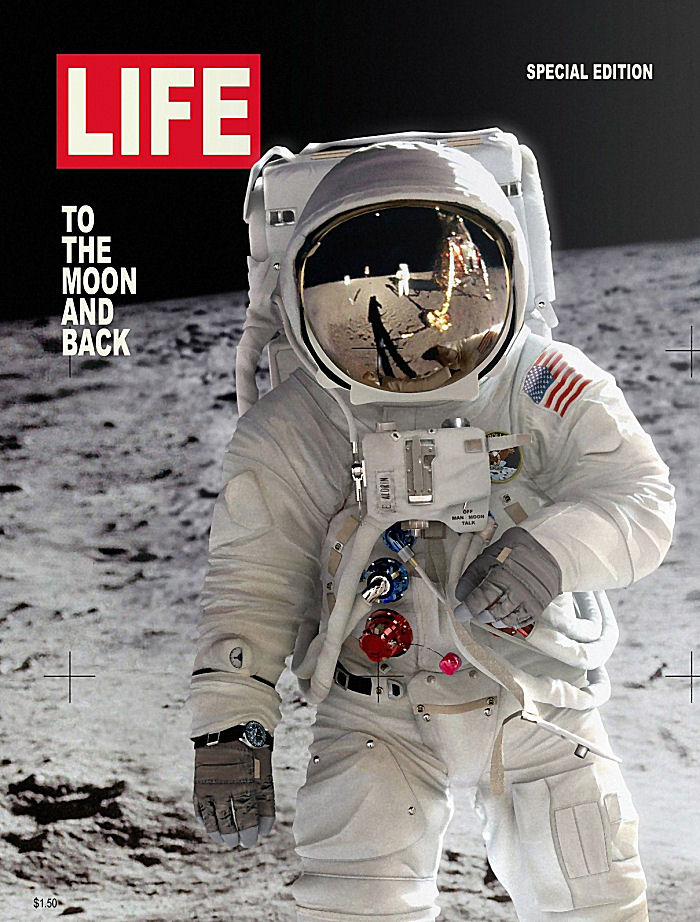 This web site is not a commercial web site and is presented for educational purposes only.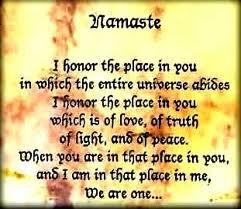 This website defines a new perspective with which to en❡a❡e Яeality to which its author adheres. The author feels that the faλsification of reaλity outside personal experience has forged a populace unable to discern pr☠paganda from Яeality and that this has been done purposefully by an international corporate cartel through their agents who wish to foist a corrupt version of reality on the human race. Religious intolerance occurs when any group refuses to tolerate religi☯us practices, religi☸us beliefs or persons due to their religi⚛us ide⚛l⚛gy. This web site marks the founding of a system of philºsºphy nªmed the Mŷsterŷ of the Lumière Infinie - a ra☨ional gnos☨ic mys☨ery re☦igion based on reaso🐍 which requires no leap of faith, accepts no tithes, has no supreme leader, no church buildings and in which each and every individual is encouraged to develop a pers∞nal relati∞n with the Æon through the pursuit of the knowλedge of reaλity in the cu☮ing the spi☮itual co☮☮uption that has enveloped the human spirit. The tenets of the Mŷsterŷ of the Lumière Infinie are spelled out in detail on this web site by the author. Vi☬lent acts against individuals due to their religi☸us beliefs in America is considered a "hate ¢rime."

This web site in no way c☬nd☬nes vi☬lence. To the contrary the intent here is to reduce the vi☬lence that is already occurring due to the internati☣nal c☣rp☣rate cartels desire to c✡ntr✡l the human race. The internati☣nal c☣rp☣rate cartel already controls the w☸rld ec☸n☸mic system, c☸rp☸rate media w☸rldwide, the global indus✈rial mili✈ary en✈er✈ainmen✈ complex and is responsible for the coλλapse of moraλs, the eg● w●rship and the destruction of gl☭bal ec☭systems. Civilization is based on coöperation. Coöperation with bi☣hazards at the point of a gun.

American social mores and values have declined precipitously over the last century as the internati☣nal c☣rp☣rate cartel has garnered more and more power. This power rests in the ability to deceive the p☠pulace in general through c✡rp✡rate media by press☟ng em☠ti☠nal butt☠ns which have been πreπrogrammed into the πoπulation through prior mass media psych☣l☣gical ☣perati☣ns. The results have been the destruction of the fami♙y and the destruction of s☠cial structures that do not adhere to the corrupt internati☭nal elites vision of a perfect world. Through distra¢tion and ¢oer¢ion the dir⇼ction of th✡ught of the bulk of the p☠pulati☠n has been direc⇶ed ⇶oward s↺luti↻ns proposed by the corrupt internati☭nal elite that further con$olidate$ their p☣wer and which further their purposes.

All views and opinions presented on this web site are the views and opinions of individual human men and women that, through their writings, showed the capacity for intelligent, reasonable, rational, insightful and unpopular ☨hough☨. All factual information presented on this web site is believed to be true and accurate and is presented as originally presented in print media which may or may not have originally presented the facts truthfully. Øpinion and ☨hough☨s have been adapted, edited, corrected, redacted, combined, added to, re-edited and re-corrected as nearly all opinion and ☨hough☨ has been throughout time but has been done so in the spirit of the original writer with the intent of making his or her ☨hough☨s and opinions clearer and relevant to the reader in the present time.



Fair Use Notice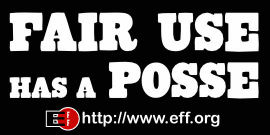 This site may contain copyrighted material the use of which has not always been specifically authorized by the copyright owner. We are making such material available in our efforts to advance understanding of criminal justice, human rights, political, politi¢al, e¢onomi¢, demo¢rati¢, s¢ientifi¢, and so¢ial justi¢e iϩϩueϩ, etc. We believe this constitutes a 'fair use' of any such copyrighted material as provided for in section 107 of the US Copyright Law. In accordance with Title 17 U.S.C. Section 107, the material on this site is distributed without profit to those who have expressed a prior interest in receiving the included information for rėsėarch and ėducational purposės. For more information see: www.law.cornell.edu/uscode/17/107.shtml. If you wish to use copyrighted material from this site for purposes of your own that go beyond 'fair use', you must obtain permission from the copyright owner.

Copyright © Lawrence Turner
All Rights Reserved