In conformity to the nature of the universe every single thing is accomplished.
In the things which are held together by nature there is within and there abides in them a power which made them; wherefore the more is it fit to reverence this power, and to think, that, if thou dost live and act according to this power, everything in thee is in conformity.

Through the universal substance as through a furious torrent all bodies are carried, being by their nature united with and cooperating with the whole, as the parts of our body with one another. How many a Socrates, how many an Epictetus has time already swallowed up? And let the same thought occur to thee with reference to every man and thing.

Nature which governs the whole will soon change all things which thou seest, and out of their substance will make other things, and again other things from the substance of them, in order that existence may be ever new.

Do not look around thee to discover other men's ruling principles, but look straight to this, to what nature leads thee, both the universal nature through the things which happen to thee, and thy own nature through the acts which must be done by thee.
Since the universal nature has made rational animals for the sake of one another to help one another accordingly, but in no way to injure one another, he who transgresses nature, is clearly guilty of impiety towards the highest divinity. And he too who lies is guilty of impiety to the same divinity; for the universal nature is the nature of things that are; and things that are have a relation to all things that come into existence. And further, this universal nature is named truth, and is the prime cause of all things that are true.

The universal nature delights in change, and in obedience to her all things are done, and from eternity have been done, and will be such to time without end.

Whether the universe is a concourse of atoms, or nature is a system, let this first be established, that I am a part of the whole which is governed by nature; next, I am intimately related to the parts which are of the same category as myself. For remembering this, inasmuch as I am a part, I shall be discontented with none of the things which are assigned to me out of the whole. For the whole contains nothing which is not for its advantage; and all nature indeed has this common principle, but the nature of the universe has this principle besides, that it cannot be compelled even by any external cause to generate anything harmful to itself. By remembering, then, that I am a part of such a whole, I shall be content with everything that happens.

If a man should use the term Nature, and should speak of these things as natural, even then it would be ridiculous to affirm at the same time that the parts of the whole are in their nature subject to change, and at the same time to be surprised or vexed as if something were happening contrary to his understanding of nature, particularly as the dissolution of things is into those things of which each thing is composed. For there is either a dispersion of the elements out of which everything has been compounded, or a change from the solid to the earthy and from the airy to the aerial, so that these parts are taken back into the universal, whether this at certain periods is consumed by fire or renewed by eternal change.
When thou art troubled about anything, thou hast forgotten this, that all things happen according to the universal nature; and forgotten this, that a man's wrongful act is nothing to thee; and further thou hast forgotten this, that everything which happens, always happened so and will happen so, and now happens so everywhere; forgotten this too, how close is the kinship between a man and the whole human race, for it is a community, not of a little blood or seed, but of intelligence. And thou hast forgotten this too, that every man's intelligence is an efflux of nature; and forgotten this, that nothing is a man's own, but that his child and his body and his very soul came from nature; forgotten this, that many things are opinion; and lastly thou hast forgotten that every man lives the present time only, and loses only this.

All those things at which thou wishest to arrive by a circuitous road, thou canst have now, if thou dost not refuse them to thyself. And this means, if thou wilt take no notice of all the past, and trust the future to providence, and direct the present only conformably to piety and justice. Conformably to piety in that thou mayest be content with the lot which is assigned to thee, for nature designed it for thee and thee for it.
This thou must always bear in mind, what is the nature of the whole, and what is my nature, and how this is related to that, and what kind of a part it is of what kind of a whole; and that there is no one who hinders thee from always doing and saying the things which are according to the nature of which thou art a part.

At first tragedies were brought on the stage as means of reminding men of the things which happen to them, and that it is according to nature for things to happen so, and that, if you are delighted with what is shown on the stage, you should not be troubled with that which takes place on the larger stage.
Observe how ephemeral and worthless human things are, and what was yesterday a body tomorrow will be a mummy or ashes. Pass then through this little space of time conformably to nature, and end thy journey in content, just as an olive falls off when it is ripe, blessing nature who produced it, and thanking the tree on which it grew.

Observe constantly that all things take place by change, and accustom thyself to consider that the nature of the universe loves nothing so much as to change the things which are and to make new things.

For everything that exists is the seed of that which will be.
Make for thyself a definition or description of the thing which is presented to thee, so as to see distinctly what kind of a thing it is in its substance, in it's essence, in it's complete entirety, and tell thyself its proper name, and the names of the things of which it has been compounded, and into which it will be resolved. For nothing is so productive of elevation of mind as to be able to examine methodically and truly every object which is presented to thee in life, and always to look at things so as to see at the same time what kind of universe this is, and what kind of use everything performs in it, and what value everything has with reference to the whole, and what with reference to man, who is a citizen of the highest city, of which all other cities are like families; what each thing is, and of what it is composed, and how long it is the nature of this thing to endure which now makes an impression on me, and what virtue I have need of in regard to it, such as gentleness, manliness, truth, fidelity, simplicity, contentment, and the rest. Wherefore, on every occasion a man should say: this comes from nature; and this is according to the apportionment, the spinning of the thread of destiny, coincidence and chance.

Those who do not observe the movements of their own minds must of necessity be unhappy.

If thou workest at that which is before thee, following right reason seriously, vigorously, calmly, without allowing anything else to distract thee, but keeping thy divine part pure, if thou holdest to this, expecting nothing, fearing nothing, but satisfied with thy present activity according to nature, and with heroic truth in every word and sound which thou utterest, thou wilt live happy. And there is no man who is able to prevent this.
The lot which is assigned to each man is carried along with him and carries him along with it. And he remembers also that every rational animal is his kinsman, and that to care for all men is according to man's nature; and a man should hold on to the opinion not of all, but of those only who confessedly live according to nature.

As those who try to stand in thy way when thou art proceeding according to right reason, will not be able to turn thee aside from thy proper action, so neither let them drive thee from thy benevolent feelings towards them, but be on thy guard equally in both matters, not only in the matter of steady judgement and action, but also in the matter of gentleness towards those who try to hinder or otherwise trouble thee. For this also is a weakness, to be vexed at them, as well as to be diverted from thy course of action and to give way through fear; for both are equally deserters from their post, the man who does it through fear, and the man who is alienated from him who is by nature a kinsman and a friend.
Be not disgusted, nor discouraged, nor dissatisfied, if thou dost not succeed in doing everything according to right principles; but when thou hast failed, return back again, and be content if the greater part of what thou doest is consistent with man's nature, and compassion this to which thou returnest; and do not return to philosophy as if she were a master, but act like those who have sore eyes and apply a bit of sponge and egg, or as another applies a plaster, or drenching with water.

I go through the many things which happen according to nature until I shall fall and rest, breathing out my breath into that element out of which I daily draw it in, and falling upon that earth out of which my father collected the seed, and my mother the blood, and my nurse the milk; out of which so many years I have been supplied with food and drink; which bears me when I tread on it and abuse it for so many purposes.
If a man looks at death in itself, and by the abstractive power of reflection resolves into their parts all the things which present themselves to the imagination in it, he will then consider it to be nothing else than an operation of nature; and if any one is afraid of an operation of nature, he is a child.
Short is the little which remains to thee of life.
For it makes no difference whether a man lives there or here,
if he lives everywhere in the world.

Let men see, let them know a real man who lives according to nature.
Consider thyself to be dead, to have completed thy life up to the present time.
Live according to nature the remainder of thy life.
back to stacks contents
This web site is not a commercial web site and is presented for educational purposes only.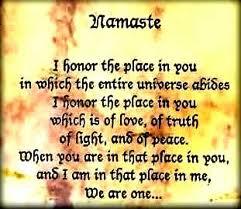 This website defines a new perspective with which to engage reality to which its author adheres. The author feels that the falsification of reality outside personal experience has created a populace unable to discern propaganda from reality and that this has been done purposefully by an international corporate cartel through their agents who wish to foist a corrupt version of reality on the human race. Religious intolerance occurs when any group refuses to tolerate religious practices, religious beliefs or persons due to their religious ideology. This web site marks the founding of a system of philosophy named The Truth of the Way of Life - a rational gnostic mystery religion based on reason which requires no leap of faith, accepts no tithes, has no supreme leader, no church buildings and in which each and every individual is encouraged to develop a personal relation with the Creator and Sustainer through the pursuit of the knowledge of reality in the hope of curing the spiritual corruption that has enveloped the human spirit. The tenets of The Truth of the Way of Life are spelled out in detail on this web site by the author. Violent acts against individuals due to their religious beliefs in America is considered a "hate crime."

This web site in no way condones violence. To the contrary the intent here is to reduce the violence that is already occurring due to the international corporate cartels desire to control the human race. The international corporate cartel already controls the world central banking system, corporate media worldwide, the global industrial military entertainment complex and is responsible for the collapse of morals, the elevation of self-centered behavior and the destruction of global ecosystems. Civilization is based on cooperation. Cooperation does not occur at the point of a gun.

American social mores and values have declined precipitously over the last century as the corrupt international cartel has garnered more and more power. This power rests in the ability to deceive the populace in general through corporate media by pressing emotional buttons which have been preprogrammed into the population through prior corporate media psychological operations. The results have been the destruction of the family and the destruction of social structures that do not adhere to the corrupt international elites vision of a perfect world. Through distraction and coercion the direction of thought of the bulk of the population has been directed toward solutions proposed by the corrupt international elite that further consolidates their power and which further their purposes.

All views and opinions presented on this web site are the views and opinions of individual human men and women that, through their writings, showed the capacity for intelligent, reasonable, rational, insightful and unpopular thought. All factual information presented on this web site is believed to be true and accurate and is presented as originally presented in print media which may or may not have originally presented the facts truthfully. Opinion and thoughts have been adapted, edited, corrected, redacted, combined, added to, re-edited and re-corrected as nearly all opinion and thought has been throughout time but has been done so in the spirit of the original writer with the intent of making his or her thoughts and opinions clearer and relevant to the reader in the present time.



Fair Use Notice

This site may contain copyrighted material the use of which has not always been specifically authorized by the copyright owner. We are making such material available in our efforts to advance understanding of criminal justice, human rights, political, economic, democratic, scientific, and social justice issues, etc. We believe this constitutes a 'fair use' of any such copyrighted material as provided for in section 107 of the US Copyright Law. In accordance with Title 17 U.S.C. Section 107, the material on this site is distributed without profit to those who have expressed a prior interest in receiving the included information for research and educational purposes. For more information see: www.law.cornell.edu/uscode/17/107.shtml. If you wish to use copyrighted material from this site for purposes of your own that go beyond 'fair use', you must obtain permission from the copyright owner.
Copyright © Lawrence Turner
All Rights Reserved