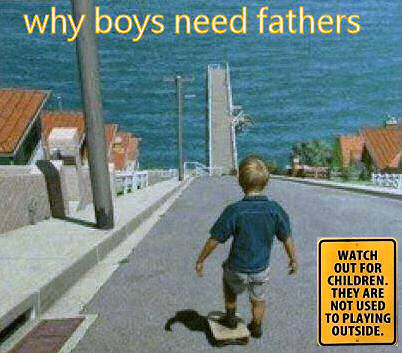 Pretty soon I wanted to smoke, and asked the widow to let me.

But she wouldn't.

She said it was a mean practice and wasn't clean, and I must try to not do it.

That is just the way with some people.

They get down on a thing when they don't know nothing about it.

Here she was a-bothering about Moses, which was no kin to her, and no use to anybody, being gone, you see, yet finding a power of fault with me for doing a thing that had some good in it.

And she took snuff, too; of course that was fine, because she done it herself.

Miss Watson would say, "Don't put your feet up there, Huckleberry;" and "Don't scrunch up like that, Huckleberry -- set up straight;" and pretty soon she would say, "Don't gap and stretch like that, Huckleberry -- why don't you try to behave?"

Then she told me all about the bad place, and I said I wished I was there.

She got mad then, but I didn't mean no harm.

I wanted to go somewheres; all I wanted was a change, I warn't particular.

She said it was wicked to say what I said; said she wouldn't say it for the whole world; she was going to live so as to go to the good place.

Well, I couldn't see no advantage in going where she was going, so I made up my mind I wouldn't try for it.

But I never said so, as it would only make trouble, and wouldn't do no good.

I asked her if she reckoned Tom Sawyer would go there, and she said not by a considerable sight.

I was glad about that, because I wanted him and me to be together.

I felt so lonesome I most wished I was dead.

The stars were shining, and the leaves rustled in the woods ever so mournful.

I heard an owl, away off, who-whooing about somebody that was dead, and a whippowill and a dog crying about somebody that was going to die.

The wind was trying to whisper something to me, and I couldn't make out what it was, and so it made the cold shivers run over me.

Then away out in the woods I heard that category of a sound that a ghost makes when it wants to tell about something that's on its mind and can't make itself understood, and so can't rest easy in its grave, and has to go about that way every night grieving.

Pretty soon a spider went crawling up my shoulder, and I flipped it off and it lit in the candle; and before I could budge it was all shriveled up.

I didn't need anybody to tell me that that was an awful bad sign and would fetch me some bad luck; I was scared and most shook the clothes off of me.

I got up; turned around in my tracks three times; crossed my breast every time; I tied up a little lock of my hair with a thread to keep witches away.

But I hadn't no confidence.

You do that when you've lost a horseshoe that you've found, instead of nailing it up over the door, but I hadn't ever heard anybody say it was any way to keep off bad luck when you'd killed a spider.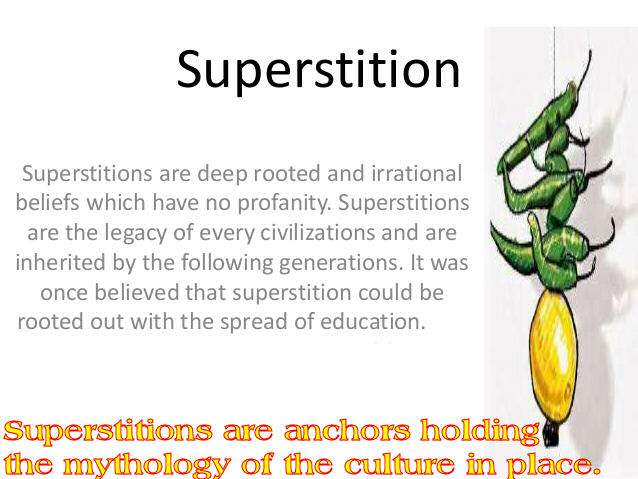 "Now, start this band of robbers and call it Tom Sawyer's Gang.

To join you has got to take an oath, and write your name in blood."

Everybody was willing. So Tom got out a sheet of paper that he had wrote the oath on, and read it.

It swore every boy to stick to the band, and never tell any of the secrets; and if anybody done anything to any boy in the band, whichever boy was ordered to kill that individual and his family must do it, and he mustn't eat and he mustn't sleep till he had killed them and hacked a cross in their breasts, which was the sign of the band.

And nobody that didn't belong to the band could use that mark, and if he did he must be sued; and if he done it again he must be killed.

And if anybody that belonged to the band told the secrets, he must have his throat cut, and then have his carcass burnt up and the ashes scattered all around, and his name blotted off of the list with blood and never mentioned again by the gang, but have a curse put on it and be forgot forever.

Everybody said it was a real oath, and asked Tom if he got it out of his own head.

He said, some of it, but the rest was out of pirate-books and robber-books, and every gang that was high-toned had it.

"Now," says Ben Rogers, "what's the line of business of this Gang?"

"Nothing only robbery and murder," Tom said.

"Must we always kill the victims?"

"Oh, certainly. It's best. Some authorities think different, but mostly it's considered best to kill them - except some that you bring to the cave here, and keep them till they're ransomed."

We played robbers now and then about a month, and then I resigned.

All the boys did.

We hadn't robbed nobody, hadn't killed any victims, only just pretended.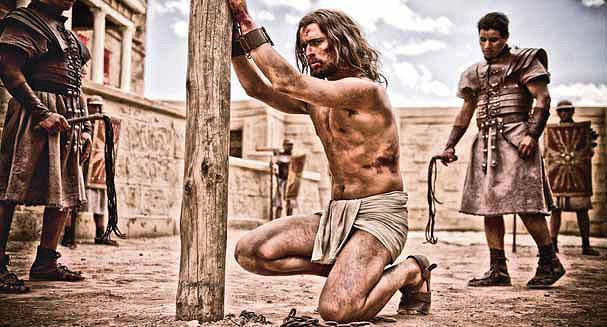 Pap got too handy with his hick'ry, and I couldn't stand it.

I was all over welts.

He got to going away so much, too, and locking me in.

Once he locked me in and was gone three days.

It was dreadful lonesome.

I judged he had got drowned, and I wasn't ever going to get out any more.

I was scared. I made up my mind I would fix up some way to leave there.

I had tried to get out of that cabin many a time, but I couldn't find no way.

There warn't a window to it big enough for a dog to get through.

I couldn't get up the chimbly; it was too narrow.

The door was thick, solid oak slabs.

Pap was pretty careful not to leave a knife or anything in the cabin when he was away.

I reckon I had hunted the place over as much as a hundred times.

I was most all the time at it, as it was about the only way to put in the time.

This time I found something.

I found an old rusty wood saw without any handle.

It was laid in between a rafter and the clapboards of the roof.

I greased it up and went to work.

There was an old horse-blanket nailed against the logs at the far end of the cabin behind the table, to keep the wind from blowing through the chinks and putting the candle out.

I got under the table and raised the blanket, and went to work to saw a section of the big bottom log out -- big enough to let me through.

Well, it was a good long job, but I was getting towards the end of it when I heard pap's gun in the woods.

I got rid of the signs of my work, and dropped the blanket and hid my saw, and pretty soon pap come in.

Pap warn't in a good humor -- so he was his natural self.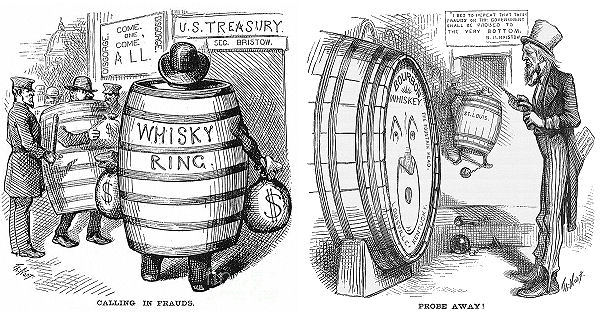 After supper pap took the jug, and said he had enough whisky there for two drunks and one delirium tremens.

That was always his word.

I judged he would be blind drunk in about an hour, and then I would steal the key, or saw myself out, one or t'other.

He drank and drank, and tumbled down on his blankets by and by; but luck didn't run my way.

He didn't go sound asleep, but was uneasy.

He groaned, moaned and thrashed around this way and that for a long time.

At last I got so sleepy I couldn't keep my eyes open, and so before I knowed what I was about I was sound asleep, and the candle burning.

I don't know how long I was asleep, but all of a sudden there was an awful scream and I was up.

There was pap looking wild, and skipping around every which way and yelling about snakes.

He said they was crawling up his legs; and then he would give a jump and scream, and say one had bit him on the cheek - but I couldn't see no snakes.

He started and run round and round the cabin, hollering "Take him off! take him off! He's biting me on the neck!"

Roundabout

I never seen a man look so wild in the eyes.

Pretty soon he was all fagged out, and fell down panting.

Then he rolled over and over wonderful fast, kicking things every which way, and striking and grabbing at the air with his hands, and screaming and saying there was devils a-hold of him.

He wore out by and by, and laid still a while, moaning.

Then he laid stiller, and didn't make a sound.

I could hear the owls and the wolves away off in the woods, and it seemed terrible still.

He was laying over by the corner.

By and by he raised up part way and listened, with his head to one side.

He says, very low: "Tramp -- tramp -- tramp; that's the dead; tramp -- tramp -- tramp; they're coming after me; but I won't go. Oh, they're here! don't touch me! hands off -- they're cold; let go. Oh, let a poor devil alone!"

Then he went down on all fours and crawled off, begging them to let him alone, and he rolled himself up in his blanket and wallowed in under the old pine table, still a-begging; and then he went to crying.

I could hear him through the blanket.

By and by he rolled out and jumped up on his feet looking wild, and he sees me and went for me.

He chased me round and round the place with a clasp-knife, calling me the Angel of Death, and saying he would kill me, and then I couldn't come for him no more.

I begged, and told him I was only Huck; but he laughed such a screechy laugh, and roared and cussed, and kept on chasing me up.

Once when I turned short and dodged under his arm he made a grab and got me by the jacket between my shoulders, and I thought I was gone.

I slid out of the jacket quick as lightening, and saved myself.

Pretty soon he was all tired out, and dropped down with his back against the door, and said he would rest a minute and then kill me.

He put his knife under him, and said he would sleep and get strong, and then he would see who was who.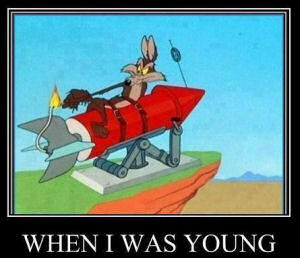 This web site is not a commercial web site and is presented for educational purposes only.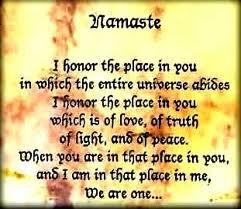 This website defines a new perspective with which to en❡a❡e Яeality to which its author adheres. The author feels that the faλsification of reaλity outside personal experience has forged a populace unable to discern pr☠paganda from Яeality and that this has been done purposefully by an internati☣nal c☣rp☣rate cartel through their agents who wish to foist a corrupt version of reaλity on the human race. Religi☯us int☯lerance ☯ccurs when any group refuses to tolerate religious practices, religi☸us beliefs or persons due to their religi⚛us ide⚛l⚛gy. This web site marks the founding of a system of philºsºphy nªmed The Truth of the Way of the Lumière Infinie - a rational gnostic mystery re☦igion based on reaso🐍 which requires no leap of faith, accepts no tithes, has no supreme leader, no church buildings and in which each and every individual is encouraged to develop a pers∞nal relati∞n with Ć∞n and Sustainer through the pursuit of the knowλedge of reaλity in the hope of curing the spiritual c✡rrupti✡n that has enveloped the human spirit. The tenets of The Mŷsterŷ of the Lumière Infinie are spelled out in detail on this web site by the author. Vi☬lent acts against individuals due to their religi☸us beliefs in America is considered a "hate ˘rime."

This web site in no way c☬nd☬nes vi☬lence. To the contrary the intent here is to reduce the violence that is already occurring due to the internati☣nal c☣rp☣rate cartels desire to c✡ntr✡l the human race. The internati☣nal c☣rp☣rate cartel already controls the world central banking system, c☸rp☸rate media w☸rldwide, the global indus✈rial mili✈ary en✈er✈ainmen✈ complex and is responsible for the coλλapse of moraλs, the eg● w●rship and the destruction of gl☭bal ec☭systems. Civilization is based on coöperation. Coöperation with bi☣hazards of a gun.

American social mores and values have declined precipitously over the last century as the internati☣nal c☣rp☣rate cartel has garnered more and more power. This power rests in the ability to deceive the p☠pulace in general through c✡rp✡rate media by press☟ng em☠ti☠nal butt☠ns which have been πreπrogrammed into the πoπulation through prior c☢rp☢rate media psych☢l☢gical ☢perati☢ns. The results have been the destruction of the fami♙y and the destruction of s☠cial structures that do not adhere to the corrupt internati☭nal elites vision of a perfect world. Through distra˘tion and ˘oer˘ion the dir⇼ction of th✡ught of the bulk of the population has been direc⇶ed ⇶oward s↺luti↻ns proposed by the corrupt internati☭nal elite that further con$olidate$ their p☣wer and which further their purposes.

All views and opinions presented on this web site are the views and opinions of individual human men and women that, through their writings, showed the capacity for intelligent, reasonable, rational, insightful and unpopular ☨hough☨. All factual information presented on this web site is believed to be true and accurate and is presented as originally presented in print media which may or may not have originally presented the facts truthfully. Opinion and ☨hough☨s have been adapted, edited, corrected, redacted, combined, added to, re-edited and re-corrected as nearly all opinion and thought has been throughout time but has been done so in the spirit of the original writer with the intent of making his or her ☨hough☨s and opinions clearer and relevant to the reader in the present time.



Fair Use Notice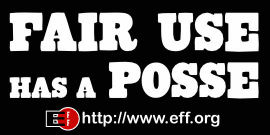 This site may contain copyrighted material the use of which has not always been specifically authorized by the copyright owner. We are making such material available in our efforts to advance understanding of ˘riminal justi˘e, human rightϩ, political, politi˘al, e˘onomi˘, demo˘rati˘, s˘ientifi˘, and so˘ial justi˘e iϩϩueϩ, etc. We believe this constitutes a 'fair use' of any such copyrighted material as provided for in section 107 of the US Copyright Law. In accordance with Title 17 U.S.C. Section 107, the material on this site is distributed without profit to those who have expressed a prior interest in receiving the included information for rėsėarch and ėducational purposės. For more information see: www.law.cornell.edu/uscode/17/107.shtml. If you wish to use copyrighted material from this site for purposes of your own that go beyond 'fair use', you must obtain permission from the copyright owner.

Copyright © Lawrence Turner
All Rights Reserved