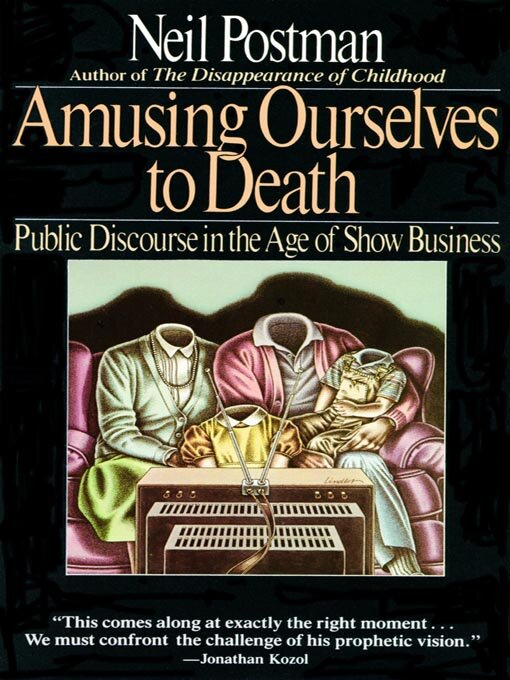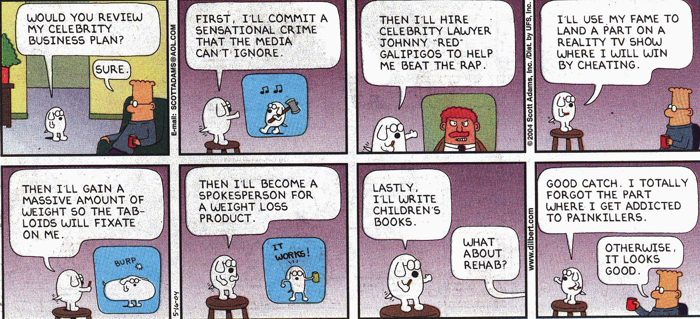 "While assimilation is a big concern in the Jewish community, Arthur Asa Berger contends that, conversely, Jewish culture has 'Yiddishized' American humor.

'When the Jews disappear,' he joked, 'the Jewish humor will be written by non-Jews because they've been Yiddishized and they'll be able to carry it on.'" - Jewish Bulletin of Northern California, June 5, 1998
"America has provided a multitude of new conduits for traditional Jewish humor transmission: public meetings and lectures, vaudeville, the Borscht Belt, Broadway, nightclubs, radio, record albums, movies, and most especially television, as well as widely circulating books, newspapers, and magazines.

America has made available a popular culture that has been not only open to Jews but positively inviting to Jewish performers and Jewish themes to a degree that was unimaginable in Eastern Europe.

There has been, of course, a price to pay for accepting this invitation, which has resulted in the parevezation, or neutering, of much of the material." - William Novak and Moshe Waldoks


"Joan Rivers' (Joan Alexandra Molinsky) comic universe is a parade of crude 1970s-era stereotypes. It is a realm in which the world belongs to the rich and thin and where the poor, the obese, the aged and infirm are pariahs to be ridiculed." - Australian Jewish News, February 24, 2003

It is impossible to imagine what humor would be like in America today without the contribution of Eastern European Jews.

Most of the comedy in America is written, produced and performed by Jews and has been for the last century.

Those that find Yiddish humor low brow will just have to leave America (love it or leave it!) because Yiddish humor has permeated American social culture.

Beginning in vaudeville crude Yiddish humor took over Talmudwood in the early days.

Yiddish humor developed slapstick with each performer having his or her own shtick.

Think Harry Ritz, Jimmy Ritz, Al Ritz, Leonard "Chico" Marx, Adolf "Harpo" Marx, Milton "Gummo" Marx, Herbert "Zeppo" Marx, Julius Henry "Groucho" Marx and Jerry Lewis (Joseph Levitch).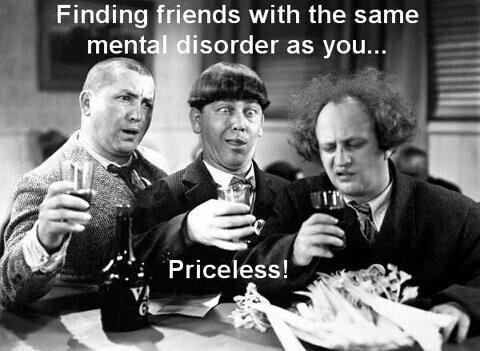 The three stooges originally featured Moe Howard (Harry Moses Horwitz), brother Shemp Howard (Samuel Horwitz), and longtime friend Larry Fine (Louis Feinberg).

"The Jewish style, with its heavy reliance upon Yiddish and Yiddishisms, has emerged not only as a comic style, but as the comic style." - Wallace Markfield, The Yiddishization of American Humor, Esquire 1965

Yiddish 'humor' is marked with the belittling of individuals and individual beliefs, stereotyping of any type of behavior that the Yiddish find offensive or look down on and the quick wit that proves that the target is an idiot while elevating the witty one to new heights of superior cleverness.

Parents and family structure is one of the favorite targets of Yiddish humor which thumbs its nose at God, respect for neighbors and respect for any and all types of thought that elevate humans above animals.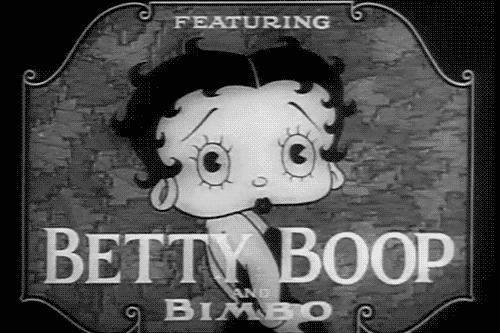 1921 Inkwell Studios, founded by the Fleischer brothers, Max and Dave, is incorporated as an animation studio located at 1600 Broadway, New York City, New York.

Max and Dave animate Betty Boop.

The grotesque overt sexuality of Betty Boopeven is provocative when viewed in relation to the lives of working class Eastern European settler cousins.

Betty's initial disappearance can be traced to the Hays Production Code Office.

Mayer, Laemmle, Goldwyn grouped themselves into the Motion Pictures Producers and Distributors of America Inc and invited Will H. Hayes to preside over them.

They bought off criticism by purchasing respectability.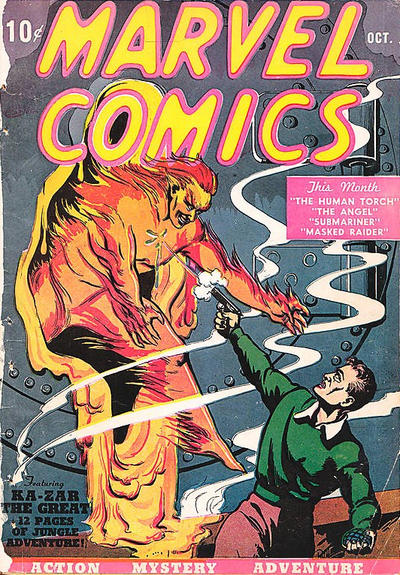 1939 Martin Goodman founds Marvel Comics.

The "Golden Age" of comics begins.

Hordes of young Jewish writers and artists, most of them struggling settlers' sons, forged armies of imaginary superheroes like Superman and Captain America, whose mission was to wage war against Nazis and their ilk.

No one is more Jewish than Bugs Bunny.

1948 Catholic schools conduct bonfires of comic books.

1950s Yiddish dominated comic book industry raised familiar issues - public concern that they are influential in the degradation of morals and values.
"Corpses in various states of decay and reanimation regularly adorned the covers." - Bradford W. Wright
1954 The Yiddishization of comedy left behind a social culture that laughs at the plight of others.

"EC Comics offered something of a precursor to the upheaval of the 1960s, questioning authority before it became fashionable.

In perhaps the most notorious panel printed by EC Comics, a murderous baseball team plays a midnight game with the limbs and entrails of a victim.

Little was left to the imagination.

Another issue depicted a man holding a bloody ax in one hand and a woman's severed head in the other." - Jacob Heilbrunn

Comics Code Authority (CCA) forms Comics Magazine Association of America as an alternative to government regulation, to allow the comic publishers to 'self-regulate' the content of comic books in the United States.

The real heroes of Marvel Comics are the two Israeli's at the corporate helm, Isaac (Ike) Perlmutter and Avi Arad.

At Marvel the key players throughout the decades, including Jack Kirby (Jacob Kurtzberg) and Stan Lee (Stanley Lieber) creators of the Fantastic Four and Spider-Man, have been almost exclusively Jewish.

"'It was no accident,' observes David Gilner, director of Libraries for Hebrew Union College, 'that Bugs Bunny's animator was Fritz Freleng, and his voice supplied by Mel Blanc - both of whom were Jewish.''' - Cincinnati Post, April 21, 1997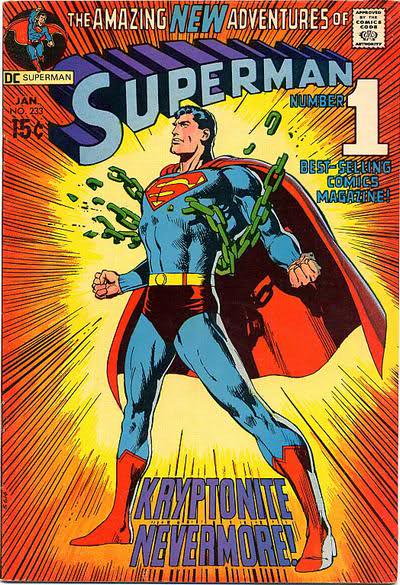 1956 The concept of a Superman, Übermensch, is expropriated by two young Jews, Jerry Siegel and Joe Schuster, from the Father of Nazism and Zionism Benjamin Disraeli.

US Senate investigates the matter, releasing a report labeled "Comic Books and Juvenile Delinquency."

Senate document notes that "on first impression, the present comic book industry would seem to comprise many different publishing firms with no apparent relationship to one another.

676 comic book titles examined are published by 111 companies owned by only 121 persons or families in addition to 1 corporation.

The majority of the publishers maintain editorial offices in New York City."

Subsections of the report include "Techniques of Crime Taught by Crime and Horror Comics," "Criminal Careers as Glamorous in Crime and Horror Comic Books", and "Defenders of Law and Order Frequently Represented as All Powerful Beings Who Kill and Commit Other Crimes to Defend 'Justice.'"

Yiddish comic book entrepreneurs singled out by the report include direct-mail advertiser Samuel Roth "who has for many years been engaged in using the mail to advertise lewd and lascivious material."

Alex Segal, also modeled, "testifies that 'by mistake' one of his trays of addressograph plates bearing the names of 400 children was routed to the publisher of sex literature."

In the listings of owners and distributors of comic book businesses, among the best known are Marvel Comic group (owners: Martin and Jean Goodman) and Archie Comic group (owners: Maurice Coyne, John Goldwater, and Lewis H. Silberkleit).

EC Comics stops publishing everything except for the satirical Mad Magazine.

William Gaines publishes only Mad Magazine; editors Al Feldstein, Harvey Kurtzman; writers Frank Jacobs, Barry Leibmann, Andrew J. Schwartzberg, Larry Siegel, Lou Silverstone.

William Gaines produces "the greatest of the under-the-covers-with-a-flashlight genre."

These comics, featuring new explorations of gore, include Tales from the Crypt, Weird Science, Shock Suspense stories, Frontline Combat, "and a few other titles made the struggling incorporation profitable.

"From 'Seinfeld' to 'Mad About You' to 'Dharma and Greg' to 'The Larry Sanders Show,' Jewish humor has infiltrated popular culture.

On television, Jewish humor is the Trojan horse sneaked into the living rooms of non-Jewish America." - Jewsweek, 2001

Israeli-born Haim Saban creates 'Teenage Mutant Ninja Turtles'.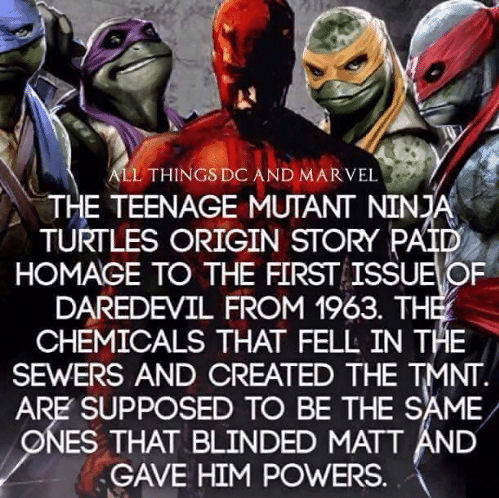 A few of the Yiddish "comedic" performers that have so successfully upset the moral fabric of America include:

Al Jolson, Jackie Mason (Yacov Moshe Maza), Ed Wynn (Isaiah Edwin Leopold), Mae West (Mary Jane West), Zero Mostel (Samuel Joel Mostel), Jack Benny (Benjamin Kubelsky), George Burns (Nathan Birnbaum), Milton Berle (Mendel Berlinger), Eddie Cantor (Israel Iskowitz), Sid Caesar, Henny Youngman, Howard Morris, Myron Cohen, Phil Silvers (Fischl Silver), Danny Kaye (David Kaminsky), Red Buttons (Aaron Chwatt), Bud Abbott, Victor Borge (Børge Rosenbaum), Oscar Levant, Mickey Katz, Mel Brooks (Melvin Kaminsky), Don Rickles, Leonard Schneider (Lenny Bruce) , Marty Allen (Morton Alpern), Roseanne Barr (Barsky), William Edward "Billy" Crystal, Jerry Seinfeld, Jason Alexander, Adam Sandler, Charles Grodin, Harvey Korman, Marty Feldman, Gilbert Gottfried, Gilda Susan Radner, Carl Reiner, Paul Reiser, Rita Rudner, Robert Schimmel, Pauly Shore, Sarah Silverman, Rob Schneider, Ben Stiller, Sam Seder, Frederick Alan "Rick" Moranis, Jon Stewart, Morey Amsterdam, Lewis Black, Albert Brooks, Andrew Dice Clay (Andrew Dice Silverstein), Randy Sklar, Jason Sklar, Rhea Perlman, Chelsea Handler, Sacha Baron Cohen, Jack Black, Mel Blanc (Melvin Jerome Blank), "Professor" Irwin Corey, Tom Arnold (Cohen), Andy Kaufman, Richard Lewis, Larry Miller, Paul Reubens (Rubenfeld), Garry Shandling, Gene Wilder (Jerome Silberman), Shelley Berman, Dustin Diamond, Tiny Tim (Herbert Khaury), Dan Ahdoot, Dave Attell, Jon Stewart (Jonathan Stuart Leibowitz), Sandra Bernhard, Alex Borstein, David Brenner, Steve Bernard Cohen, David Cross, Larry David, Wayne Federman, Jeff Garlin, Andrew Ginsburg, Elon Gold, Judy Gold, Shecky Greene (Greenfield), Robert Klein, John Lehr, Jan Murray, Jeffrey Ross, Andy Samberg, Al Shean, Jon Lovitz, Oscar Levant, "Reverend" Bob Levy, Marc Maron, Lorne Michaels (Lorne David Lipowitz), Larry Miller, Bobby Slayton, Jerry Stiller, Rich Vos, Rodney Dangerfield, Buddy Hackett, Alan King (Irwin Alan Kniberg), Tony Randall (Arthur Leonard Rosenberg) …
"June 8, 1967: I was a 20 year old 3rd class petty officer in damage control at the time of this sneak attack from our so-called ally, Israel.

We were identified as American and friendly many hours before the slaughter began at 2:00 P.M.

Israeli jet aircraft were ruthless in their attempt to murder all hands aboard.

They hit every antennae on our ship, no accident for sure.

The Israeli reconnaissance aircraft took pictures of our ship in the morning hours, nothing was missed.

Attacking aircraft dropped napalm on the bridge of to burn us alive.

Soon after the jets we see 3 motor torpedo boats approaching.

We then learned who our attackers were.

We saw 3 flags marked with the Star of David.

We were in shock because the Israelis were supposed to be our allies!

We had had no idea who was attacking us until then.

The attacking jet aircraft were unmarked.

The torpedo boats maneuvered themselves into a torpedo launch attitude.

Now come the 5 or 6 torpedoes!

The captain was doing his best to maneuver the ship to avoid sudden death.

The torpedoes whizzed by our ship, forward and aft with 1 hitting its mark.

Almost dead mid-ships, it hits blowing to bits 25 American heroes.

The torpedo gunboats were not even close to being done with us.

The torpedo gunmen shot at our fire fighters and stretcher bearers.

They were shooting at our water line to blow up the boilers inside.

The leaders of our country who swore an oath to protect this nation ordered the survivors of the LIBERTY to never repeat this piece of history under penalty of jail or worse.

40 years ago, another nation got away with cold-blooded murder on the high seas, and as an American veteran, let me say this for the record – NO ONE SHOULD BE ALLOWED TO GET BY WITH COLD-BLOODED MURDER, AND ESPECIALLY NOT ISRAEL." - Phil Tourney 2007


The Israeli torpedo and machine guns took a terrible toll on the Liberty's crew, killing 34 and wounding 172.

The Establishment went along with the cover-up of the attack on the US$ Liberty to avoid blaming Israel for the murder of 34 American servicemen.

Lt. James M. Ennes, Jr., an officer on the bridge of the US$ Liberty, wrote his first-hand account of the Israeli attack in Assault on the Liberty.

Lieutenant Ennes' describes how Israeli torpedo boats repeatedly machine-gunned US$ Liberty sailors fighting the napalm fires on deck and shot her life rafts in the water while an oversize US flag flew from its mast.

"The Israeli planes and gunboats spent more than one hour hitting us with rockets, napalm bombs, torpedoes, cannon and machine gun fire.

They machine gunned firefighters on deck and shot life rafts out of the water … I don't know of a single member of our association who believes that attack was an accident." - Chief Petty Officer Stanley W. White, president Liberty Veterans Association

The shooting of the life rafts indicates that the Israelis did not want anyone to survive the assault and intended sinking of the US$ Liberty.

"Twenty minutes later, after the Liberty had been hit repeatedly by machine guns, 30 mm cannon and napalm from the Israelis' French-built Mirage and Mystere fighter-bombers, the controller directing the attack asked his chief in Tel Aviv to which country the target vessel belonged.

"Apparently American," the chief controller replied.

Fourteen minutes later the Liberty was struck amidships by a torpedo from an Israeli boat, killing 26 of the 100 or so NSA technicians and specialists in Russian and Arabic who were working in restricted compartments below the ship's waterline." - Christopher Bollyn

Oliver Kirby, the National Security Agency deputy director for operations at the time of the Israeli attack on the US$ Liberty confirmed the existence of the transcripts of intercepted Israeli communications which prove the Israelis were aware that they had targeted an American ship.

"They said, 'We've got him in the zero', I guess the sights or something.

And then one of them said, 'Can you see the flag?'

They said, 'Yes, it's US, it's US'.

There wasn't any doubt in anybody's mind that they knew it.

Its something that's bothered me all my life.

I'm willing to swear on a stack of Bibles they knew." - Oliver Kirby

"Ground control stated the target was American and for confirmation.

Aircraft confirmed the identity of the target as American, by the flag.

Ground control ordered the aircraft to attack and sink the target.

Dead men tell no tales.

He kept insisting the mission had to sink the target, and was frustrated with the pilots' response that it didn't sink." - Steve Forslund, an intelligence analyst for the 544th Air Reconnaissance Technical Wing in 1967, who saw the transcripts from the Israeli pilots and their ground control as they came off the teletype machine at Offutt Air Force Base in Omaha

"I don't care if the ship sinks and every man on board drowns, we are not going to fight against our allies." - statement made by Lyndon Johnson to Admiral and Commanding Officer of the Mediterranean Fleet Larry Geis

"I think that those 34 men who were killed on the Liberty were killed deliberately in a preconceived operation." - Congressional Testimony of Admiral Thomas Moorer, Chairman of the Joint Chiefs of Staff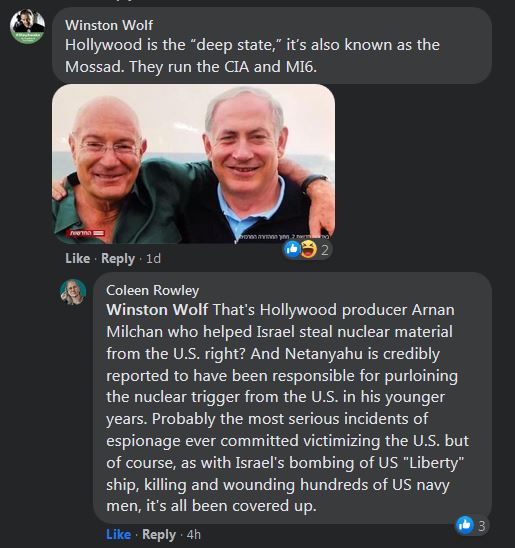 "US intelligence docs indicate the Israelis attacked the Liberty deliberately.

They feared she would monitor their plans to attack the Golan Heights.

A move opposed for fear of provoking Soviet response." - James Ennes

Israelis wanted to sink the US electronic reconnaissance vessel:

to prevent the US from discerning the planned seizure of the Golan Heights;

to prevent the US from obtaining evidence Israeli troops were slaughtering some 1,000 Egyptian prisoners of war near Gaza;

to destroy the only US vessel listening post that was capable of discerning that Israel was sending false communications to Jordan and Egypt to keep them in the war until the Israeli military achieved its territorial goals on the ground.

This web site is not a commercial web site and is presented for educational purposes only.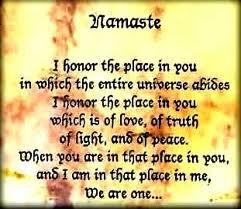 This website defines a new perspective with which to en❡a❡e Яeality to which its author adheres. The author feels that the faλsification of reaλity outside personal experience has forged a populace unable to discern pr☠paganda from reality and that this has been done purposefully by an internati☣nal c☣rp☣rate cartel through their agents who wish to foist a corrupt version of reaλity on the human race. Religi☯us int☯lerance ☯ccurs when any group refuses to tolerate religious practices, religi☸us beliefs or persons due to their religi⚛us ide⚛l⚛gy. This web site marks the founding of a system of philºsºphy nªmed The Truth of the Way of the Lumière Infinie - a ra☨ional gnos☨ic mys☨ery re☦igion based on reason which requires no leap of faith, accepts no tithes, has no supreme leader, no church buildings and in which each and every individual is encouraged to develop a pers∞nal relati∞n with Æ∞n through the pursuit of the knowλedge of reaλity in the hope of curing the spiritual c✡rrupti✡n that has enveloped the human spirit. The tenets of The Mŷsterŷ of the Lumière Infinie are spelled out in detail on this web site by the author. Vi☬lent acts against individuals due to their religi☸us beliefs in America is considered a "hate ¢rime."

This web site in no way c☬nd☬nes vi☬lence. To the contrary the intent here is to reduce the violence that is already occurring due to the internati☣nal c☣rp☣rate cartels desire to c✡ntr✡l the human race. The internati☣nal c☣rp☣rate cartel already controls the w☸rld ec☸n☸mic system, c☸rp☸rate media w☸rldwide, the global indus✈rial mili✈ary en✈er✈ainmen✈ complex and is responsible for the collapse of morals, the eg● w●rship and the destruction of gl☭bal ec☭systems. Civilization is based on coöperation. Coöperation with bi☣hazards of a gun.

American social mores and values have declined precipitously over the last century as the corrupt international cartel has garnered more and more power. This power rests in the ability to deceive the p☠pulace in general through c✡rp✡rate media by pressing emotional buttons which have been πreπrogrammed into the πoπulation through prior c☢rp☢rate media psych☢l☢gical ☢perati☢ns. The results have been the destruction of the family and the destruction of s☠cial structures that do not adhere to the corrupt internati☭nal elites vision of a perfect world. Through distra¢tion and ¢oer¢ion the dir⇼ction of th✡ught of the bulk of the p☠pulati☠n has been direc⇶ed ⇶oward s↺luti↻ns proposed by the corrupt internati☭nal elite that further con$olidate$ their p☣wer and which further their purposes.

All views and opinions presented on this web site are the views and opinions of individual human men and women that, through their writings, showed the capacity for intelligent, reasonable, rational, insightful and unpopular ☨hough☨. All factual information presented on this web site is believed to be true and accurate and is presented as originally presented in print media which may or may not have originally presented the facts truthfully. Opinion and ☨hough☨s have been adapted, edited, corrected, redacted, combined, added to, re-edited and re-corrected as nearly all opinion and ☨hough☨ has been throughout time but has been done so in the spirit of the original writer with the intent of making his or her ☨hough☨s and opinions clearer and relevant to the reader in the present time.



Fair Use Notice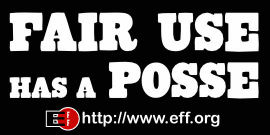 This site may contain copyrighted material the use of which has not always been specifically authorized by the copyright owner. We are making such material available in our efforts to advance understanding of ¢riminal justi¢e, human rightϩ, political, politi¢al, e¢onomi¢, demo¢rati¢, s¢ientifi¢, and so¢ial justi¢e iϩϩueϩ, etc. We believe this constitutes a 'fair use' of any such copyrighted material as provided for in section 107 of the US Copyright Law. In accordance with Title 17 U.S.C. Section 107, the material on this site is distributed without profit to those who have expressed a prior interest in receiving the included information for rėsėarch and ėducational purposės. For more information see: www.law.cornell.edu/uscode/17/107.shtml. If you wish to use copyrighted material from this site for purposes of your own that go beyond 'fair use', you must obtain permission from the copyright owner.

Copyright © Lawrence Turner
All Rights Reserved