1915 US Chief of Ordnance reports the most crucial problem facing the United States during WWI is the US dependence on Chile for nitrates.

Nitrates are essential for manufacturing TNT, picric acid and other explosives.

1916 Congress appropriates money for the construction of four large synthetic nitrate plants.

The plants prove useless as the German patents do not contain the composition and preparation of the catalyst.

The importance of nitrate production during WWI is comparable to the importance of synthetic rubber production in the World War II.

In both cases, Germans control the process with patents and cartel agreements.

1925Congress passes HR 7064 entitled "An Act to encourage commercial aviation and to authorize the Postmaster General to contract for Air Mail Service" directing the US Post Office Department to contract with private airlines to carry mail between New York and San Francisco.

April 6, 1926 Varney Air Lines formed by Walter Varney, based in Boise, Idaho starts service as an air-mail carrier.

Varnay wins the Transcontinental Air Mail as the only bidder.

1927 William Boeing founds Boeing Air Transport to operate air mail routes under contract with the US Post Office Department.

March 14, 1927 Pan American Airways founded as a shell company by Air Corps Majors Henry H. "Hap" Arnold, Carl A. Spaatz, and John H. Jouett as a counterbalance to the German-owned Colombian carrier SCADTA operating in Colombia since 1920.

Juan Trippe forms the Aviation Corporation of the Americas (ACA) on June 2, 1927, with the backing of powerful and politically connected financiers who included Cornelius Vanderbilt Whitney and Averell Harriman, and raised $250,000 in startup capital from the sale of stock.

Their operation had the all-important landing rights for Havana, having acquired American International Airways, a small airline established in 1926 by John K. Montgomery and Richard B. Bevier as a seaplane service from Key West, Florida, to Havana.

US government approved the original Pan Am's mail delivery contract with little objection, out of fears that SCADTA would have no competition in bidding for routes between Latin America and the United States.

The government further helped Pan Am by insulating it from its US competitors, seeing the airline as the "chosen instrument" for US-based international air routes.

The airline expanded internationally, benefiting from a monopoly on foreign routes.

1929 Boeing merges his company with Pratt & Whitney to form the United Aircraft and Transport Corporation which then set about buying, in the space of just 28 months, Pacific Air Transport, Stout Air Services, VAL, and National Air Transport, as well as numerous equipment manufacturers.

March 28, 1931 United Aircraft and Transport Corporation forms United Air Lines, Inc. as a holding company for its airline subsidiaries

1944

George Harvey Hancock is working public relations at United Airlines.

1948 Hancock is director of traffic and public relations at Pan American Airways.

1952 Hancock, as campaign manager, leads Dwight D. Eisenhower and Nixon to victory.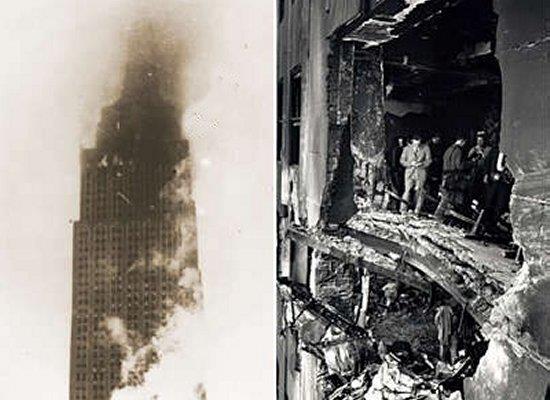 July 28, 1945 a B25 bomber crashes into the Empire State Building.

The B25 bomber explodes while still embedded in the building.

After the fire is put out, no structural damage is reported.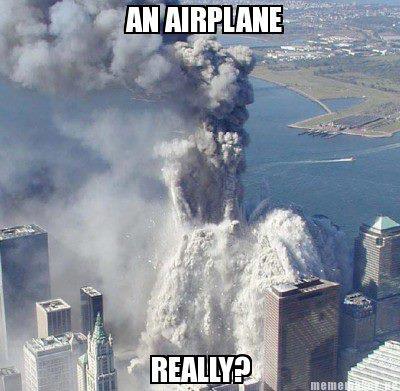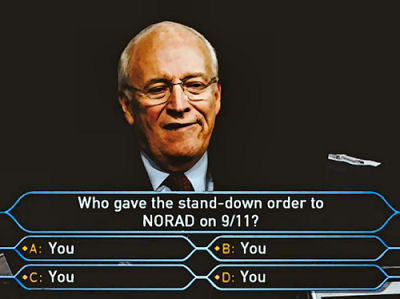 1994 A lone pilot crashes a small plane into the lawn of the White House.

1995 Purported Bojinka Plot foiled.

Supposedly mastermined by Khalid Sheikh Mohammed and his nephew Ramzi Yousef and funded by Usamah bin Mohammad bin Laden.

2000 Federal Aviation Administration annual report on Criminal Acts Against Aviation notes:

"Bin Laden's anti-Western and anti-American attitudes make him and his followers a significant threat to civil aviation, particularly to US civil aviation."

April 2001 NORAD runs a war game in which the Pentagon is to become incapacitated; a NORAD planner proposed the simulated crash of a hijacked foreign commercial airliner into the Pentagon.

NORAD The Air Defense Network

NORAD had drills of jets as weapons

NORAD: Crash a Plane into a New York Skyscraper

July 2001 G8 summit in Genoa, anti-aircraft missile batteries are installed following a report that terrorists will try to crash a plane to kill George W Bush and other world leaders.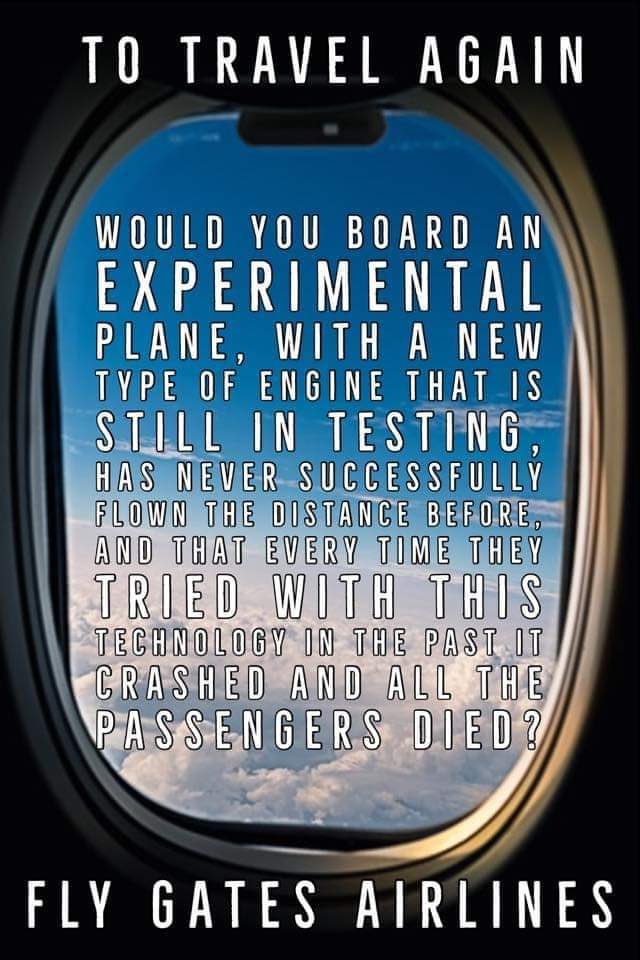 September 11, 2001

National Reconnaissance Office, responsible for operating US reconnaissance satellites, scheduled an exercise simulating the crashing of a small corporate jet after experiencing a mechanical failure into their building, four miles (6 km) from Dulles International Airport.

"We heard of the idea of planes as weapons, but I don't recall being presented with any specific threat information about an attack of this nature, or highlighting this threat, or indicating it was more likely than any other". - National Security Advisor Samuel "Sandy" Richard Berger


"I flew the two actual aircraft which were involved in 911; the Fight number 175 and Flight 93, the 757 that allegedly went down in Shanksville and Flight 175 is the aircraft that's alleged to have hit the South Tower.

I don't believe it's possible for a so-called terrorist, to train on a Cessna 172, then jump in a cockpit of a 757-767 class cockpit, and vertical navigate the aircraft, lateral navigate the aircraft, and fly the airplane at speeds exceeding it's design limit speed by well over 100 knots, make high-speed high-banked turns, pulling probably 5, 6, 7 G's.

The aircraft would literally fall out of the sky.

I couldn't do it.

I'm absolutely positive they couldn't do it." - Capt. Russ Wittenberg


"Commercial aeroplanes are very, very complex pieces of machines.

They're designed for two pilots, not just two amateur pilots, but two qualified commercial pilots.

To think that you're going to get an amateur up into the cockpit and fly, much less navigate, it to a designated target, the probability is so low, that it's bordering on impossible." - Commander Ted Muga


"As a former General Electric Turbine engineering specialist and manager and then CEO of a turbine engineering company, I can guarantee that none of the high tech, high temperature alloy engines on any of the four planes that crashed on 911 would be completely destroyed, burned, shattered or melted in any crash or fire.

Wrecked, yes, but not destroyed.

Where are all of those engines, particularly at the Pentagon?

If jet powered aircraft crashed on 911, those engines, plus wings and tail assembly, would be there." - Capt. Daniel Davis, former US Army Air Defense Officer and NORAD Tac Director

"Flight paths and maneuvers of the aircraft involved at the Pentagon and Shanksville do not match NTSB released flight data recordings.

Shouldn't there be a criminal investigation before more lives and trillions of dollars are wasted?" - Major Jon I. Fox

Any time an aircraft deviates from it's course, the air traffic controller requests a military intercept according to military response code 7610-4J.

This was the first time interceptors were not sent up.

"It is very upsetting that the 911 Commission had to subpoena the Federal Aviation Administration.

According to news reports, there are 150,000 documents that were left out of what the FAA sent to the commission.

Those documents went toward the time line of when the FAA notified the North American Aerospace Defense Command, when the fighter jets were scrambled and the communications between air-traffic control and the pilots.

These are threshold issues that go to the core of the matter.

How did the FAA overlook 150,000 documents pertaining to these issues?" - Kristen Breitweiser
Flight 93
"I think it was shot down. That's what people here think." - Dennis Mock
"I know of two people that heard a missile. They both live very close, within a couple of hundred yards.

This one fellow served in Vietnam and he says he's heard them, and he heard one that day.

Military F-16 fighter jets were very, very close." - Ernie Stull


"I was able to find out this regarding the 119th Fighter Group:

An announcement was made in March 1999 that the 119th Fighter Wing would convert from an air defense mission to a general purpose mission with 15 F-16A/B aircraft while activating an alert detachment at Langley AFB, VA.

They were flying F-16s out of North Dakota and it was widely reported that immediately following the crash, two F-16s showed up.

Whether or not these fighter jets were scrambled from Hector Field is unknown to any degree of certainty.

I could fine no references to this unit flying Warthogs out of Hector Field.

It is my understanding that the actual individual who "pulled the trigger" is Maj. Rick Gibney."- Col. Donn de Grand-Pre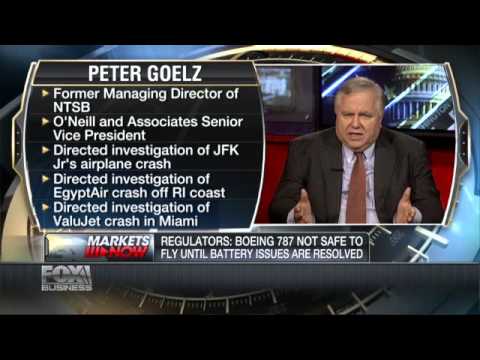 Peter Goelz, former managing director of the NTSB, the federal investigative body that oversees air crashes, along with Monte Belger is a Vice President of Corporate Stategy in US Aviation Technology.

1995 until 1999 Goelz personally supervised the investigations of TWA Flight 800, Egypt Air 990, the ValuJet crash in Miami and the mysterious crash of the young John F. Kennedy, Jr. plane off the coast of Cape Cod.

There are many oquestions about what really happened to the aircraft involved in several of the high-profile cases that Goelz was involved in.

New York-born Goelz was a lobbyist for gambling interests in Kansas City and a political advisor in New Hampshire prior to coming to the NTSB.

As a lobbyist, Goelz lacked expertise in accident investigation.

"I called Peter Goelz at his home on January 25 and asked him about his relationship with Ehud Mendelson and US Aviation Technology.

Goelz immediately recalled Mendelson, saying that he had been based in Miami, and said he had met with the Israeli captain from Israeli military intelligence "two or three" times in Washington, D.C.

I explained he was listed as a Vice President of US Aviation Technology on the corporate website and on Israel Venture Capital, and asked how and when he had gotten involved with Mr. Mendelson." - Christopher Bollyn

Testimonial page of US Aviation Technology comment Goelz to Mendelson:

"I have reviewed your proposed integrated aircraft early warning system and believe it has considerable technical merit.

Advance in safety (ground proximity warning devices,TCAS etc.) have virtually eliminated certain type of accidents and have forced a greater reliance on the flight data recorder (FDR).

In a number of accidents, particular those over open water (TWA Flight 800, Egypt Air, Swiss Air) the investigations were seriously hindered until the boxes were recovered.

In the tragic events of September 11th, three of the four FDR's were destroyed so no data (or voice recordings) was recovered.

Your system of real time downloading of aircraft data meets a very real and pressing problem.

Not only is it important from a safety and security standpoint it also has applicability for navigation and flight management.

A robust two way data pipe from the aircraft to the ground and back could revolutionize the industry."

This web site is not a commercial web site and is presented for educational purposes only.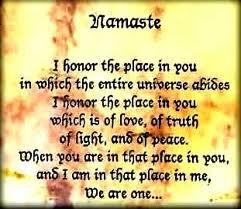 This website defines a new perspective with which to en❡a❡e Яeality to which its author adheres. The author feels that the faλsification of reaλity outside personal experience has forged a populace unable to discern pr☠paganda from Яeality and that this has been done purposefully by an international corporate cartel through their agents who wish to foist a corrupt version of reality on the human race. Religious intolerance occurs when any group refuses to tolerate religi☯us practices, religi☸us beliefs or persons due to their religi⚛us ide⚛l⚛gy. This web site marks the founding of a system of philºsºphy nªmed the Mŷsterŷ of the Lumière Infinie - a ra☨ional gnos☨ic mys☨ery re☦igion based on reaso🐍 which requires no leap of faith, accepts no tithes, has no supreme leader, no church buildings and in which each and every individual is encouraged to develop a pers∞nal relati∞n with Æ∞n through the pursuit of the knowλedge of reaλity in the cu☮ing the spi☮itual co☮☮uption that has enveloped the human spirit. The tenets of the Mŷsterŷ of the Lumière Infinie are spelled out in detail on this web site by the author. Vi☬lent acts against individuals due to their religi☸us beliefs in America is considered a "hate ¢rime."

This web site in no way c☬nd☬nes vi☬lence. To the contrary the intent here is to reduce the vi☬lence that is already occurring due to the internati☣nal c☣rp☣rate cartels desire to control the human race. The internati☣nal c☣rp☣rate cartel already controls the w☸rld ec☸n☸mic system, c✡rp✡rate media worldwide, the global indus✈rial mili✈ary en✈er✈ainmen✈ complex and is responsible for the coλλapse of moraλs, the eg● w●rship and the destruction of gl☭bal ec☭systems. Civilization is based on coöperation. Coöperation with bi☣hazards at the point of a gun.

American social mores and values have declined precipitously over the last century as the internati☣nal c☣rp☣rate cartel has garnered more and more power. This power rests in the ability to deceive the p☠pulace in general through c✡rp✡rate media by press☟ng em☠ti☠nal butt☠ns which have been πreπrogrammed into the πoπulation through prior mass media psych☣l☣gical ☣perati☣ns. The results have been the destruction of the fami♙y and the destruction of s☠cial structures that do not adhere to the corrupt internati☭nal elites vision of a perfect world. Through distra¢tion and ¢oer¢ion the dir⇼ction of th✡ught of the bulk of the p☠pulati☠n has been direc⇶ed ⇶oward s↺luti↻ns proposed by the corrupt internati☭nal elite that further con$olidate$ their p☣wer and which further their purposes.

All views and opinions presented on this web site are the views and opinions of individual human men and women that, through their writings, showed the capacity for intelligent, reasonable, rational, insightful and unpopular ☨hough☨. All factual information presented on this web site is believed to be true and accurate and is presented as originally presented in print media which may or may not have originally presented the facts truthfully. Øpinion and ☨hough☨s have been adapted, edited, corrected, redacted, combined, added to, re-edited and re-corrected as nearly all opinion and ☨hough☨ has been throughout time but has been done so in the spirit of the original writer with the intent of making his or her ☨hough☨s and opinions clearer and relevant to the reader in the present time.



Fair Use Notice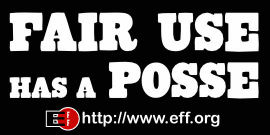 This site may contain copyrighted material the use of which has not always been specifically authorized by the copyright owner. We are making such material available in our efforts to advance understanding of criminal justice, human rights, political, e¢onomi¢, demo¢rati¢, s¢ientifi¢, and social justice iϩϩueϩ, et¢ We believe this constitutes a 'fair use' of any such copyrighted material as provided for in section 107 of the US Copyright Law. In accordance with Title 17 U.S.C. Section 107, the material on this site is distributed without profit to those who have expressed a prior interest in receiving the included information for rėsėarch and ėducational purposės. For more information see: www.law.cornell.edu/uscode/17/107.shtml. If you wish to use copyrighted material from this site for purposes of your own that go beyond 'fair use', you must obtain permission from the copyright owner.

Copyright © Lawrence Turner
All Rights Reserved