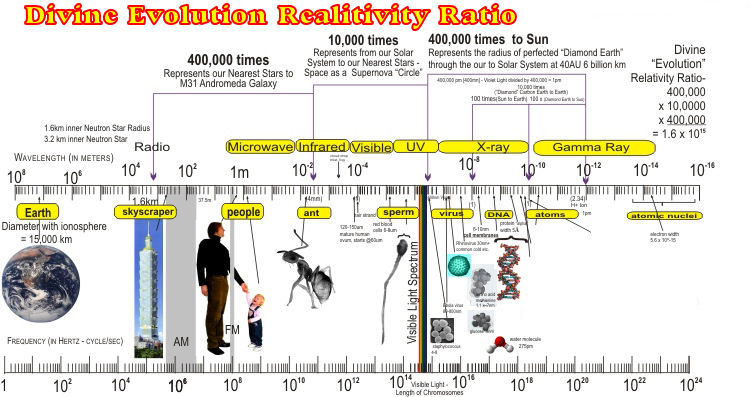 Objection 1

It appears that the Creator does not exist.

If one of two sets be infinite, the other would have no place to be.

The word "Creator" means that the Creator is infinite goodness;

there would be no evil discoverable; but there is evil in the world.

Therefore the Creator could not exist.


Objection 2

It is superfluous to assume that what can be accounted for by a few simple scenarios has been produced by many complex scenarios.

Everything can be accounted for by other scenarios.

All natural things can be reduced to one scenario - nature.

All voluntary things can be reduced to one scenario - motivation.

Therefore there is no need to suppose the Creator's existence.

On the contrary, it is said in the individual of the Creator: "I am who I am." (Exodus 3:14)

The existence of the Creator can be proved in five ways:


First recognition of motivation.

It is evident to our senses, that in the world some things are motivated.

Now whatever is in motion is put in motion by another, for nothing can put itself in motion.

For motion is nothing else than the reduction of something from potentiality to actuality.

Nothing can be reduced from potentiality to actuality, except by something in a state of actuality.

Thus that which is actually hot, as fire, makes wood, which is potentially hot, to be actually hot, and thereby motivates and changes it.

Now it is not possible that the same thing should be at once in actuality and potentiality in the same regard, but only in different aspects.

For what is actually hot cannot simultaneously be potentially hot; but it is simultaneously potentially cold.

It is impossible the potentially of duality could be self-motivated.

Whatever is in motion must be put in motion by another.

If that by which it is put in motion be itself put in motion, then this also must needs be put in motion by another, and that by another again.

This cannot go on to infinity, as what would start the first motion?

Therefore it is necessary to arrive at a first motion, put in motion by no other; and this everyone understands to be the Hand of the Creator.


Second recognition of causation.

In the reality of sense we find there is an order of efficient causes.

There is no case known in which a thing is found to be the efficient cause of itself; for so it would be prior to itself, which is impossible.

In causation you find an unbroken chain; First Cause gives rise to intermediate cause which in turn is the cause of the ultimate cause.

To remove the cause is to remove the effect, no cause = no effect.

Therefore, if there be no First Cause among efficient causes, there will be no intermediate, nor any ultimate cause.

Therefore it is necessary to admit a first efficient cause, to which everyone gives the name of the Creator.
Third recognition of possibility and necessity.

We find in nature things exist within a limited lifespan.

It is impossible for these always to exist as they have a limited lifespan.

If everything has a limited lifespan, then at one time it may be assumed there could have been nothing in existence.

If this were true, there would be nothing in existence, because that which does not exist only begins to exist by being created by something already existing.

If nothing was in existence, it would have been impossible for anything to have begun to exist; and thus even now nothing would be in existence.

There must exist some thing the existence of which is necessary as every necessary thing has its necessity caused by another.

It is impossible to go on to infinity in things which have their necessity caused by another, as has been already proved in regard to causation.

We postulate the existence of something having its own necessity, and not receiving it from another, but rather causing in others their necessity.

This all men speak of as the Creator.


Fourth recognition of uniqueness among beings.

Among beings there are some more, and some less true, and noble.

There is something which is truest, something noblest which is uttermost being; for those things that are greatest in truth are greatest in being.

Now the maximum in any genus is the cause of all in that genus; as fire, which is the maximum heat, is the cause of all hot things.

Therefore there must be some things which is the cause of their goodness, and every other noble perfection; and this we speak of as the Creator.


Fifth recognition of balance in the universe.

Things which lack intelligence, such as natural bodies, act for an end, and this is evident from their acting always, or nearly always, in the same way.

Not fortuitously, but designedly, do they achieve their end.

Whatever lacks intelligence cannot move towards an end, unless endowed with intelligence; as the arrow is shot to its mark by the archer.

Therefore some intelligent being exists by whom all natural things are directed to their end; and this being we speak of as the Creator.


Reply to Objection 1.

As Augustine says (Enchiridion xi): "Since the Creator is the highest good, the Creator would not allow any evil to exist in His works, unless His omnipotence and goodness were such as to bring good even out of evils."

This is part of the infinite goodness of the Creator, that He should allow evil to exist, and out of it produce good.


Reply to Objection 2.

As nature works for a determinate end under the direction of a higher order, what is done in nature must be traced back to the Creator, as its First Cause.

So also whatever is done voluntarily must also be traced back to some higher cause other than human reason or will, since these can change or fail; for all things that are changeable and capable of defect must be traced back to an immovable and self-necessary first principle.
Objection 1.

It appears that not all things are life in the Creator. For it is said (Acts 17:28), "In the Creator we live, and move, and be."

But not all things in the Creator are in motion.

Therefore not all things are life in the Creator.


Objection 2.

Further, all things are in the Creator as their first model.

But things modelled ought to conform to the model.

As not all things have life in themselves, are they life in the Creator?


Objection 3.

Further, as Augustine says (De Vera Relig. 29), a living substance is better than a substance that does not live.

If, therefore, things which in themselves have not life, are life in the Creator, it appears that things exist more truly in the Creator than themselves.

But this appears to be false; since in themselves they exist actually, but in the Creator potentially.


Objection 4.

Further, just as good things made in time are known by the Creator, so are evil things, and things that the Creator can make, but never will be made.

It appears that even evil things and things that will never be made are life in the Creator, as known by the Creator, and this appears inadmissible.

On the contrary, (Jn. 1:3,4), it is said, "What was made in the Creator was Life."

All things were made, except the Creator.

Therefore all things are Life in the Creator.

To live in the Creator is to understand.

In the intellect, the thing understood, and the act of understanding, are one.

Hence whatever is in the Creator as understood is the Life of the Creator.

As all things that have been made by the Creator are in the Creator as things understood, it follows that all things in the Creator are the divine life itself.



Reply to Objection 1.

Creatures are said to be in the Creator in a twofold sense.

In one way, they are held together and preserved by the divine power.

Creatures are thus said to be in the Creator, even as they exist on their own.

In this sense we must understand the words of the Apostle when he says, "In the Creator we live, move, and be"; since our being, living, and moving are themselves caused by the Creator.

In another sense things are said to be in the Creator, as in the Creator who desire them, in which sense they are in the Creator through their proper ideas, which in the Creator are not distinct from the divine essence.

Hence things as they are in the Creator are the divine essence.

And since the divine essence is life and not motion, it follows that things existing in the Creator in this manner are not motion, but life.


Reply to Objection 2.

The thing modeled must be like the model according to the form, not being.

For sometimes the form has being of another category in the model from that which it has in the thing modeled.

Thus the form of a house has in the mind of the architect immaterial and intelligible being; but in the house that exists outside his mind, material and sensible being.

Hence the ideas of things, though not existing in themselves, are life in the divine mind, as having a divine existence in that mind.


Reply to Objection 3.

If form only, and not matter, belonged to natural things, then in all regards natural things would exist more truly in the divine mind, by the ideas of them, than in themselves.

For which reason, in fact, Plato held that the "separate" man was the true man; and that man as he exists in matter, is man only by participation.

But since matter enters into the being of natural things a natural thing has being more truly in its own nature than in the divine mind, because it belongs to human nature to be material, which, as existing in the divine mind, it is not.

So a house has nobler being in the architect's mind than in matter; yet a material house is a house more truly than the one which exists in the mind; since the former is actual, the latter only potential.


Reply to Objection 4.

Although evil things are in the Creator's knowledge, as being comprised under that knowledge, yet they are not in the Creator as forged by the Creator, or preserved by the Creator, or as having their type in the Creator.

They are known by the Creator through the types of good things.

Hence it cannot be said that evil things are life in the Creator.

Those things that are not in time may be spoken of as of as life in the Creator in so far as life means understanding only, and inasmuch as they are understood by the Creator; but not in so far as life implies a principle of operation.

Thomas Aquinas, Prima Secundae of the Summa Theologiae

Summa Theologica would remain uncompleted.

December 6, 1273 While celebrating Mass a mystical experience took place in which Thomas experienced an unusually long ecstasy.

Thomas abandoned routine and refused to dictate to Reginald of Piperno.

When Reginald begged him to get back to work, Thomas replied:

"Reginald, I cannot, as all I have written seems like straw to me."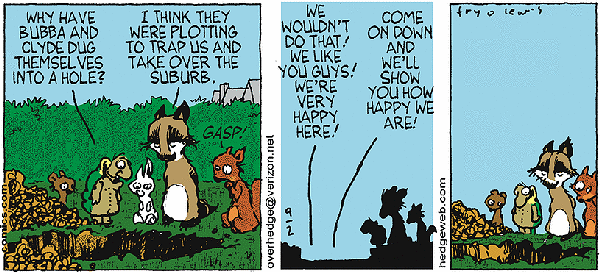 Thomas Aquinas seven conditions that must coincide to make a war just became the traditional doctrine of the Catholic Church:
Victory must be assured;

the cause fought for must itself be just;

the purpose of the warring power must remain just while hostilities go on;

war must be truly the last resort, all peaceful means having been exhausted;

methods employed during the war to vanquish the foe must themselves be just;

the peace concluded at the end of the war must be just and of such nature as to prevent a new war;

the benefits the war can reasonably be expected to bring for humanity must be greater than the evils forged by the war.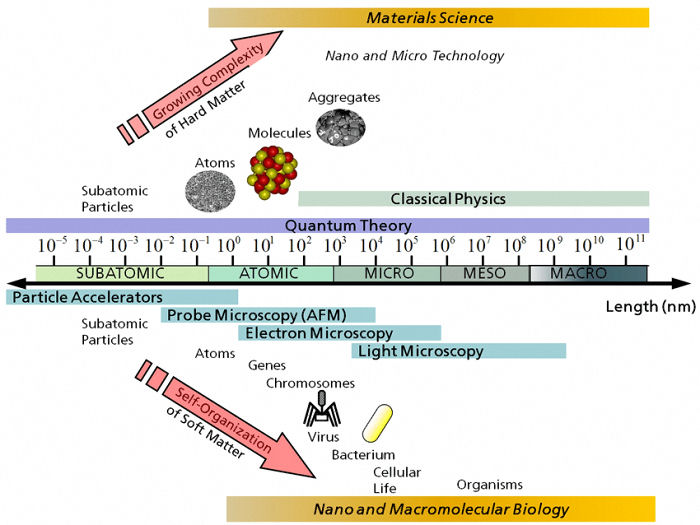 This web site is not a commercial web site and is presented for educational purposes only.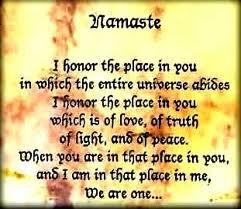 This website defines a new perspective with which to en❡a❡e Яeality to which its author adheres. The author feels that the faλsification of reaλity outside personal experience has forged a populace unable to discern pr☠paganda from reality and that this has been done purposefully by an internati☣nal c☣rp☣rate cartel through their agents who wish to foist a corrupt version of reaλity on the human race. Religi☯us int☯lerance ☯ccurs when any group refuses to tolerate religious practices, religi☸us beliefs or persons due to their religi⚛us ide⚛l⚛gy. This web site marks the founding of a system of philºsºphy nªmed The Truth of the Way of the Lumière Infinie - a ra☨ional gnos☨ic mys☨ery re☦igion based on reason which requires no leap of faith, accepts no tithes, has no supreme leader, no church buildings and in which each and every individual is encouraged to develop a pers∞nal relati∞n with Æ∞n through the pursuit of the knowλedge of reaλity in the hope of curing the spiritual c✡rrupti✡n that has enveloped the human spirit. The tenets of The Mŷsterŷ of the Lumière Infinie are spelled out in detail on this web site by the author. Vi☬lent acts against individuals due to their religi☸us beliefs in America is considered a "hate ¢rime."

This web site in no way c☬nd☬nes vi☬lence. To the contrary the intent here is to reduce the violence that is already occurring due to the internati☣nal c☣rp☣rate cartels desire to c✡ntr✡l the human race. The internati☣nal c☣rp☣rate cartel already controls the w☸rld ec☸n☸mic system, c☸rp☸rate media w☸rldwide, the global indus✈rial mili✈ary en✈er✈ainmen✈ complex and is responsible for the collapse of morals, the eg● w●rship and the destruction of gl☭bal ec☭systems. Civilization is based on coöperation. Coöperation with bi☣hazards of a gun.

American social mores and values have declined precipitously over the last century as the corrupt international cartel has garnered more and more power. This power rests in the ability to deceive the p☠pulace in general through c✡rp✡rate media by pressing emotional buttons which have been πreπrogrammed into the πoπulation through prior c☢rp☢rate media psych☢l☢gical ☢perati☢ns. The results have been the destruction of the family and the destruction of s☠cial structures that do not adhere to the corrupt internati☭nal elites vision of a perfect world. Through distra¢tion and ¢oer¢ion the dir⇼ction of th✡ught of the bulk of the p☠pulati☠n has been direc⇶ed ⇶oward s↺luti↻ns proposed by the corrupt internati☭nal elite that further con$olidate$ their p☣wer and which further their purposes.

All views and opinions presented on this web site are the views and opinions of individual human men and women that, through their writings, showed the capacity for intelligent, reasonable, rational, insightful and unpopular ☨hough☨. All factual information presented on this web site is believed to be true and accurate and is presented as originally presented in print media which may or may not have originally presented the facts truthfully. Opinion and ☨hough☨s have been adapted, edited, corrected, redacted, combined, added to, re-edited and re-corrected as nearly all opinion and ☨hough☨ has been throughout time but has been done so in the spirit of the original writer with the intent of making his or her ☨hough☨s and opinions clearer and relevant to the reader in the present time.



Fair Use Notice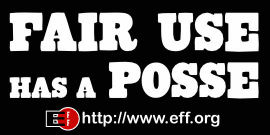 This site may contain copyrighted material the use of which has not always been specifically authorized by the copyright owner. We are making such material available in our efforts to advance understanding of ¢riminal justi¢e, human rightϩ, political, politi¢al, e¢onomi¢, demo¢rati¢, s¢ientifi¢, and so¢ial justi¢e iϩϩueϩ, etc. We believe this constitutes a 'fair use' of any such copyrighted material as provided for in section 107 of the US Copyright Law. In accordance with Title 17 U.S.C. Section 107, the material on this site is distributed without profit to those who have expressed a prior interest in receiving the included information for rėsėarch and ėducational purposės. For more information see: www.law.cornell.edu/uscode/17/107.shtml. If you wish to use copyrighted material from this site for purposes of your own that go beyond 'fair use', you must obtain permission from the copyright owner.

Copyright © Lawrence Turner
All Rights Reserved