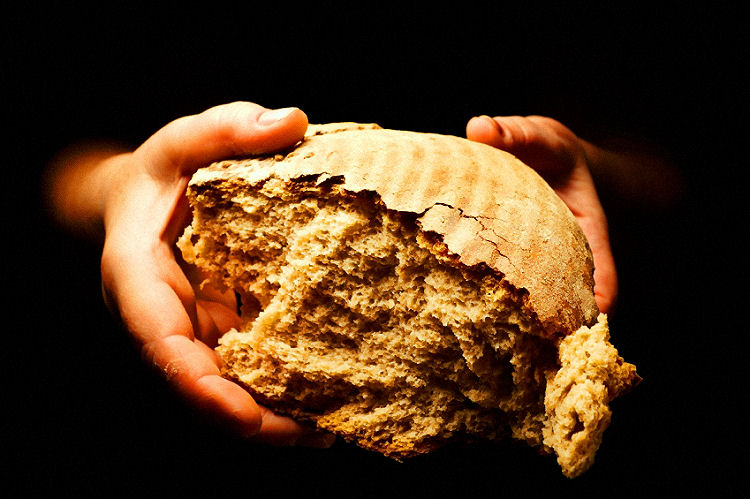 Towards the middle of the night Jean Valjean woke.

Jean Valjean came from a poor peasant family of Brie.

He had not learned to read in childhood.

When he reached man's estate, be became a tree pruner..

His mother was named Jeanne Mathieu; his father was called Jean Valjean or Vlajean, probably a sobriquet, and a contraction of viola Jean, "here's Jean."

Jean Valjean was of that thoughtful but not gloomy disposition which constitutes the peculiarity of affectionate natures.

On the whole there was something decidedly sluggish and insignificant about Jean Valjean in appearance.

Jean Valjean had lost his father and mother early.

His mother died of a milk fever, not properly attended.

His father, a tree pruner, had been killed by a fall.

All that remained to Jean Valjean was a sister older than himself, a widow with seven children, boys and girls.

This sister had brought up Jean Valjean, and so long as she had a husband she lodged and fed her young brother.

The husband died.

The eldest of the seven children was eight years old.

The youngest, one.

Jean Valjean had just attained his twenty-fifth year.

He took the father's place, and, in his turn, supported the sister who had brought him up.

This was done simply as a duty and even a little churlishly on the part of Jean Valjean.

Thus his youth had been spent in rude and ill-paid toil.
About 200 people died in this small Tollense valley.

Based on the forensic evidence, these people were murdered.

A battle was fought with wooden knobsticks, arrows with flint arrowheads and bronze arrowheads, spears with bronze spear tips, axes with bronze axe heads, bronze swords and knives.

This was an attack by an armed gang on a caravan.

Bronze is an alloy consisting primarily of copper, commonly with about 12% tin and often with the addition of other metals (such as aluminium, manganese, nickel or zinc) and sometimes non-metals or metalloids such as arsenic, phosphorus or silicon.

The most important element in this mixture is tin.

No tin - no bronze, no bronze - no bronze weapons.

Copper itself is too soft and mixed with other elements too brittle.

During the Bronze Age tin was more valuable than gold.
Jean Valjean had never known a "passionate woman".

Jean Valjean had not had time for romance.

Jean Valjean returned at night weary, and ate his broth without uttering a word.

His sister, Jeanne, often took the best part of his repast from his bowl while he was eating, a bit of meat, a slice of bacon, the heart of the cabbage, to give to one of her children.

As he went on eating, with his head bent over the table and almost into his soup, his long hair falling about his bowl and concealing his eyes, he had the air of perceiving nothing.

Not far from the Valjean thatched cottage, on the other side of the lane, was a farmer's cow named Marie-Claude.

The Valjean children, habitually famished, sometimes went to borrow from Marie-Claude a pint of milk, in their mother's name, which they drank behind a hedge or in some alley corner, snatching the jug from each other so hastily that the little girls spilled it on their aprons and down their necks.

If their mother had known of this marauding, she would have punished the delinquents severely.

Jean Valjean gruffly and grumblingly paid Marie-Claude for the pint of milk behind their mother's back, and the children were not punished.

In pruning season Jean Valjean earned eighteen sous a day; then he hired out as a hay maker, as laborer, as neat herd on a farm, as a drudge.

Jean Valjean did whatever he could.

His sister worked also but what could she do with seven little children?

It was a sad group enveloped in misery, slowly starving.

A very hard winter came.

Jean Valjean had no work.

The family had no bread.

No bread literally. Seven children!

One Sunday evening, Maubert Isabeau, the Baker on the Church Square, was preparing to go to bed, when he heard a violent blow on the grated front of his shop.

He arrived to see an arm pass through a hole made by a blow from a fist, through the grating and the glass.

The arm seized a loaf of bread and carried it off.

Isabeau ran out in haste; the robber fled at the full speed.

Isabeau ran after him and stopped him.

The thief flung away the loaf, but his arm was still bleeding.

It was Jean Valjean. This took place in 1795.

Jean Valjean was taken before the tribunals for theft, breaking and entering an inhabited house at night.

He had a gun which he used better than any one else on Earth, he was a bit of a poacher, and this injured his case.

There exists a legitimate prejudice against poachers.

A poacher, as a smuggler, smacks strongly of a brigand.

Nevertheless, we will remark cursorily, there is still an abyss between this race of men and the hideous assassin.

The poacher lives in the forest, the smuggler lives in the mountains or on the sea.

Cities make ferocious men as they make corrupt them.

The mountain, the sea, the forest, make savage men; they develop a fierce side without destroying the humane side.

Jean Valjean was pronounced guilty.

The terms of the Code were explicit.

There occur formidable hours in our civilization; there are moments when the penal laws decree a shipwreck.

In ominous minute society draws back and consummates the irreparable abandonment of a sentient being!

Jean Valjean was condemned to five years in the galleys.

On the 22d of April, 1796, the victory of Montenotte, won by General of the French army Napoleon Bonaparte was announced in Paris; on that same day a great gang of galley-slaves was put in chains at Bicetre.

Jean Valjean formed a part of that gang.

An old turnkey of the prison, who is now nearly eighty years old, still recalls perfectly that unfortunate wretch who was chained to the end of the fourth line, in the north angle of the courtyard.

He was seated on the ground like the others.

Jean Valjean did not seem to comprehend his position, except that it was horrible.

It is probable the vague ideas of an ignorant man concerning his plight created a dissociated state.

While the bolt of his iron collar was being riveted behind his head with heavy blows from the hammer, his tears stifled impeded his speech; he only managed to say from time to time, "I was a tree pruner at Faverolles."

Then still sobbing, he raised his right hand and lowered it gradually seven times, as though he were touching in succession seven heads of unequal heights, and from this gesture it was divined that the thing which he had done, whatever it was, he had done for the sake of clothing and nourishing seven little children.

Victor Hugo, Les Miserables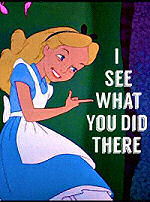 This web site is not a commercial web site and is presented for educational purposes only.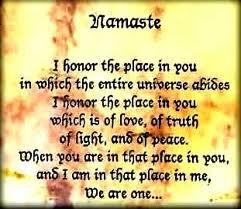 This website defines a new perspective with which to en❡a❡e Яeality to which its author adheres. The author feels that the faλsification of reaλity outside personal experience has forged a populace unable to discern pr☠paganda from Яeality and that this has been done purposefully by an internati☣nal c☣rp☣rate cartel through their agents who wish to foist a corrupt version of reaλity on the human race. Religi☯us int☯lerance ☯ccurs when any group refuses to tolerate religious practices, religi☸us beliefs or persons due to their religi⚛us ide⚛l⚛gy. This web site marks the founding of a system of philºsºphy nªmed The Truth of the Way of the Lumière Infinie - a rational gnostic mystery re☦igion based on reaso🐍 which requires no leap of faith, accepts no tithes, has no supreme leader, no church buildings and in which each and every individual is encouraged to develop a pers∞nal relati∞n with Æ∞n and Sustainer through the pursuit of the knowλedge of reaλity in the hope of curing the spiritual c✡rrupti✡n that has enveloped the human spirit. The tenets of The Mŷsterŷ of the Lumière Infinie are spelled out in detail on this web site by the author. Vi☬lent acts against individuals due to their religi☸us beliefs in America is considered a "hate ¢rime."

This web site in no way c☬nd☬nes vi☬lence. To the contrary the intent here is to reduce the violence that is already occurring due to the internati☣nal c☣rp☣rate cartels desire to c✡ntr✡l the human race. The internati☣nal c☣rp☣rate cartel already controls the world central banking system, mass media worldwide, the global indus✈rial mili✈ary en✈er✈ainmen✈ complex and is responsible for the collapse of morals, the eg● w●rship and the destruction of gl☭bal ec☭systems. Civilization is based on coöperation. Coöperation with bi☣hazards of a gun.

American social mores and values have declined precipitously over the last century as the corrupt international cartel has garnered more and more power. This power rests in the ability to deceive the p☠pulace in general through mass media by pressing emotional buttons which have been πreπrogrammed into the πoπulation through prior mass media psych☣l☣gical ☣perati☣ns. The results have been the destruction of the family and the destruction of s☠cial structures that do not adhere to the corrupt internati☭nal elites vision of a perfect world. Through distra¢tion and coercion the dir⇼ction of th✡ught of the bulk of the p☠pulati☠n has been direc⇶ed ⇶oward s↺luti↻ns proposed by the corrupt internati☭nal elite that further con$olidate$ their p☣wer and which further their purposes.

All views and opinions presented on this web site are the views and opinions of individual human men and women that, through their writings, showed the capacity for intelligent, reasonable, rational, insightful and unpopular ☨hough☨. All factual information presented on this web site is believed to be true and accurate and is presented as originally presented in print media which may or may not have originally presented the facts truthfully. Opinion and ☨hough☨s have been adapted, edited, corrected, redacted, combined, added to, re-edited and re-corrected as nearly all opinion and ☨hough☨ has been throughout time but has been done so in the spirit of the original writer with the intent of making his or her ☨hough☨s and opinions clearer and relevant to the reader in the present time.



Fair Use Notice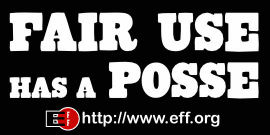 This site may contain copyrighted material the use of which has not always been specifically authorized by the copyright owner. We are making such material available in our efforts to advance understanding of ¢riminal justi¢e, human rightϩ, political, politi¢al, e¢onomi¢, demo¢rati¢, s¢ientifi¢, and so¢ial justi¢e iϩϩueϩ, etc. We believe this constitutes a 'fair use' of any such copyrighted material as provided for in section 107 of the United States Copyright Law. In accordance with Title 17 U.S.C. Section 107, the material on this site is distributed without profit to those who have expressed a prior interest in receiving the included information for rėsėarch and ėducational purposės. For more information see: www.law.cornell.edu/uscode/17/107.shtml. If you wish to use copyrighted material from this site for purposes of your own that go beyond 'fair use', you must obtain permission from the copyright owner.

Copyright © Lawrence Turner
All Rights Reserved