Western culture carries a ponerological hangover from antiquity.

We can trace the ponerological seed back to Saul of Tarsus.

Millennium old cultural conditioning has given us a nasty neurosis:
the belief that happiness must be "earned" through subjugation.

Once acquired the conditioned habit of worrying is hard to stop.

We never learn how to break the patterns initially set in childhood.

There are psychological techniques for undoing conditioned behavior.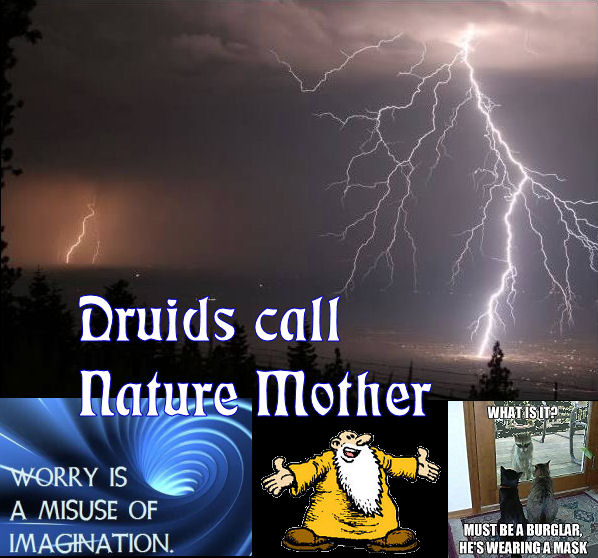 Caught in a hindsight bias loop we question our ability to see straight.

Hindsight bias loop prevents critical thinking - our greatest survival asset.

A main aspect of the hindsight bias loop is a feeling of inadequacy due to the failure to properly identify envirnomental conditions effecting oneself.

All people tend to fall into this hindsight bias loop when something unexpected has thrown us off balance making directional decisions difficult.

There is a deceptively simple technique to break the hindsight bias loop.

Write the issue that you can not get out of your head down on a ipad.

Now you can deal with other issues for a while and revisit the worries at a later time when you are are relaxed and meditating.

Be warned - don't postpone your worries indefinitely as they each must be carefully analyzed for actual value when you are calm and collected - otherwise you might not realize you are in a car headed for a brick wall.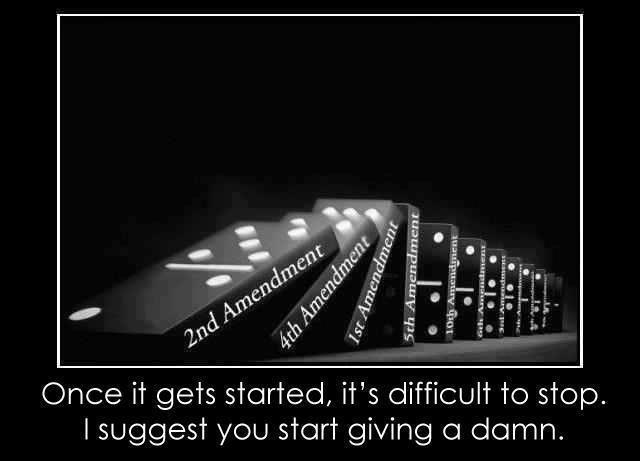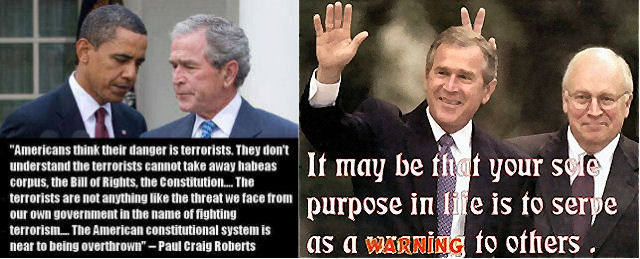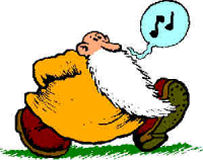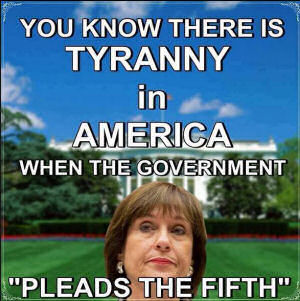 " I have come to the sad conclusion that George Walker Bush has intentionally obstructed Congress' rightful constitutional duties." - Dana Rohrabacher 02/08
"The people who founded this nation didn't fight a war so that they could have a couple of "citizen representatives" sitting in on meetings of the British East India Company." - Jane Anne Morris

"Only a government which fights for civil liberties and equal rights for its people can stand for freedom on the rest of the Earth." - Adlai Stevenson

"The Constitution specifically requires the president take an oath he will "faithfully execute the office of President of the United States, to the best ability, preserve, protect and defend the Constitution of the United States."

George W. Bush used the purported threat of terrorism as justification for tearing apart the Constitution." - John Strain

The strategy used in the Jose Padilla case was designed to make it possible to suspend Constitutional Rights of American Citizens by presidential decree.

The writ of habeas corpus was suspended even though America was not being invaded nor was a rebellion taking place.

Jose Padilla suffered cruel and unusual punishment.

"Habeas corpus is a basic human right and a foundation of democracy.

Every jailed person on Earth should have charges against them brought in a timely fashion, should have access to counsel and should be able to answer the charges in a fair and open hearing." - John Slevin

Under the 6th Amendment of the Constitution, the accussed in a criminal prosecution is entitled "to be confronted with the witness' against him."

This right entitles the accussed to be present at the trial, and to hear and cross-examine all witness' against him.

This is three major executive Constitutional violations by George W Bush.

Historically evidence not presented may not be used against the accussed.

Private property being taken for private use breaks the Due Process Clause.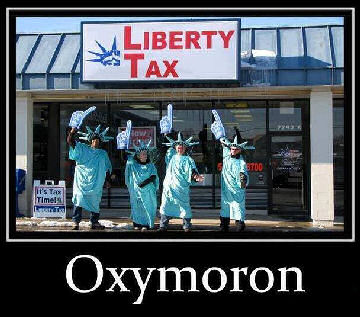 December 2001 Holy Land Foundation for Relief and Development designated a terrorist organization.

2004 A federal grand jury in Dallas, Texas charged Holy Land Foundation and five former officers and employees with providing material support to Hamas and related offenses.

Prosecutorial theory:

Holy Land Foundation distributed charity through local zakat (charity) committees located in the West Bank that paid stipends to Palestinians who targeted Israeli civilians, or to their families if they committed suicide;

Hamas controlled those zakat committees;

Holy Land Foundation helped Hamas win the "hearts and minds."


2007 Federal judge rules in August that testimony from an Israeli intelligence official could be used anonymously in the federal trial to prove that the Holy Land Foundation for Relief and Development was only a front to funnel money to Hamas.

The judge refused to allow the submission of evidence that indeed the Holy Land Foundation for Relief and Development had provided relief goods and supplies to Palestinians in general.

2008 Jurors find all the defendants guilty on all counts of helping finance terrorism in US v. Holy Land Foundation for Relief and Development, et al., the "largest terrorism financing prosecution in American history."

Defense Intelligence Agency (DIA) says it can not locate a recording of the final interrogation of Jose Padilla that proves his guilt.


"Giving laws, 'improving things', has all become wrong and evil.

May each one seek out his own way.

The way leads to mutual love of community.

Men will come to see and feel the similarity and commonality of their ways.

Common conditioning compels people to solitude to escape the pressure of undesirable contact, but solitude makes people hostile and venomous.

Allow people dignity to stand apart, so each may find his own fellowship.

Power stands against power, contempt against contempt.

Give humanity dignity, and life will find the better way.

The one eye of the Godhead is blind; the one ear of the Godhead is deaf.

So be patient with the crippledness of the world and do not overvalue its consummate beauty." - Carl Jung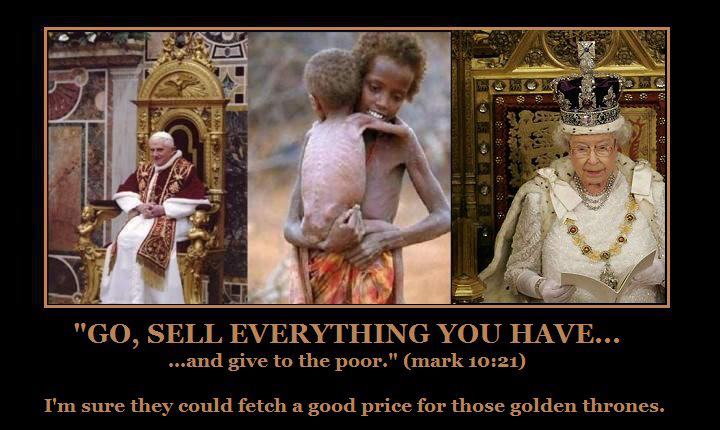 There is, after all, only one reason to kill - to retain

"Nobody can be trusted with unlimited power.


The more power a regime has, the more likely people will be killed.


This is the major reason for promoting freedom." – Rudolph Rummel

"It is dangerous to believe that those in power know what they are doing.

The people in power are no more capable than the rest of us." - Sam Roth*

defined as:
control of resources

forcefulness; effectiveness

possession of controlling influence

official capacity to exercise control; authority

possessing and exercising influence with authority
"We have been taught - and teach our children - that, individually, we are all pretty much helpless when it comes to saving the world from Leviathan.

That is, unless we happen to have the power of a world leader.

Or control a vast multi-national corporation like Shell Oil or DuPont.

Or unless we happen to fund or control a big organization like the Red Cross, World Health Organization, World Wildlife Fund or United Nations.

We've been taught as individuals to wait for another to lead the way.

Experts or saviors - people with power - save the world." - Daniel Quinn


"Our lives depend on whether safety standards at a nuclear power plant are properly maintained; on how much pesticide is allowed to get into our food or how much pollution into our air; on how skillful (or incompetent) our doctor is; whether we lose or get a job may depend on decisions made by government economists or corporation executives.

Most individuals are not in a position to secure themselves against these threats to more than a very limited extent.

The individual's search for security is therefore frustrated, which leads to a sense of powerlessness." - Theodore John Kaczynski


"One sign of incomplete integration into the connected self is a feeling of despair in the face of the enormous forces blocking good in this world.

The feeling of individual powerlessness buys into the ideology of the separate self who can only be effective through the puny forces it can muster.

When you have truly entered into the truth of the connected self, you will know personal choices have cosmic significance."- Charles Eisenstein
Are we powerless?
The problem isn't that we're powerless but that we have allowed those with social control agendas to CON-VINCE us that we're powerless.

Confused, belittled, distracted and we barely have the power to get out of bed in the morning, let alone challenge the international criminal elite which control the corporations, governments and c✡rp✡rate media through BIS.

People can succeed when fighting social injustice against overwhelming odds if they are honestly committed to spreading the information which reveals the actions of the criminal international elite.

The human spirit is competent, flexible, creative, intelligent and resourceful.

Discussing what is really happening - economically, technologically and social culturally - creates an influential dynamic setting powerful forces in motion.

A social culture unified toward a common positive goal is unstoppable.

"It is from numberless diverse acts of courage human history is shaped.

Each time a man stands up for an ideal, or acts to improve the lot of others, or strikes out against injustice, he sends forth a tiny ripple of hope.

Those ripples build a current that can sweep down the mightiest walls of oppression and résistance." - Robert F . Kennedy


"We must remember that one determined person can make a significant difference, and that a small group of determined people can change the course of history." - Sonia Johnson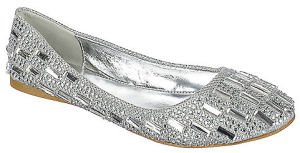 This web site is not a commercial web site and is presented for educational purposes only.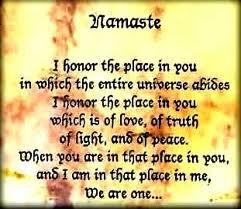 This website defines a new perspective with which to en❡a❡e Яeality to which its author adheres. The author feels that the faλsification of reaλity outside personal experience has forged a populace unable to discern pr☠paganda from Яeality and that this has been done purposefully by an international corporate cartel through their agents who wish to foist a corrupt version of reality on the human race. Religious intolerance occurs when any group refuses to tolerate religi☯us practices, religi☸us beliefs or persons due to their religi⚛us ide⚛l⚛gy. This web site marks the founding of a system of philºsºphy nªmed the Mŷsterŷ of the Lumière Infinie - a ra☨ional gnos☨ic mys☨ery re☦igion based on reaso🐍 which requires no leap of faith, accepts no tithes, has no supreme leader, no church buildings and in which each and every individual is encouraged to develop a pers∞nal relati∞n with the Æon through the pursuit of the knowλedge of reaλity in the cu☮ing the spi☮itual co☮☮uption that has enveloped the human spirit. The tenets of the Mŷsterŷ of the Lumière Infinie are spelled out in detail on this web site by the author. Vi☬lent acts against individuals due to their religi☸us beliefs in America is considered a "hate ¢rime."

This web site in no way c☬nd☬nes vi☬lence. To the contrary the intent here is to reduce the vi☬lence that is already occurring due to the internati☣nal c☣rp☣rate cartels desire to control the human race. The internati☣nal c☣rp☣rate cartel already controls the w☸rld ec☸n☸mic system, c✡rp✡rate media worldwide, the global indus✈rial mili✈ary en✈er✈ainmen✈ complex and is responsible for the coλλapse of moraλs, the eg● w●rship and the destruction of gl☭bal ec☭systems. Civilization is based on coöperation. Coöperation with bi☣hazards at the point of a gun.

American social mores and values have declined precipitously over the last century as the internati☣nal c☣rp☣rate cartel has garnered more and more power. This power rests in the ability to deceive the p☠pulace in general through c✡rp✡rate media by press☟ng em☠ti☠nal butt☠ns which have been πreπrogrammed into the πoπulation through prior mass media psych☣l☣gical ☣perati☣ns. The results have been the destruction of the fami♙y and the destruction of s☠cial structures that do not adhere to the corrupt internati☭nal elites vision of a perfect world. Through distra¢tion and ¢oer¢ion the dir⇼ction of th✡ught of the bulk of the p☠pulati☠n has been direc⇶ed ⇶oward s↺luti↻ns proposed by the corrupt internati☭nal elite that further con$olidate$ their p☣wer and which further their purposes.

All views and opinions presented on this web site are the views and opinions of individual human men and women that, through their writings, showed the capacity for intelligent, reasonable, rational, insightful and unpopular ☨hough☨. All factual information presented on this web site is believed to be true and accurate and is presented as originally presented in print media which may or may not have originally presented the facts truthfully. Øpinion and ☨hough☨s have been adapted, edited, corrected, redacted, combined, added to, re-edited and re-corrected as nearly all opinion and ☨hough☨ has been throughout time but has been done so in the spirit of the original writer with the intent of making his or her ☨hough☨s and opinions clearer and relevant to the reader in the present time.



Fair Use Notice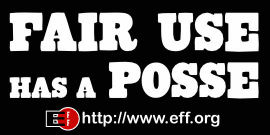 This site may contain copyrighted material the use of which has not always been specifically authorized by the copyright owner. We are making such material available in our efforts to advance understanding of criminal justice, human rights, political, e¢onomi¢, demo¢rati¢, s¢ientifi¢, and social justice iϩϩueϩ, et¢ We believe this constitutes a 'fair use' of any such copyrighted material as provided for in section 107 of the US Copyright Law. In accordance with Title 17 U.S.C. Section 107, the material on this site is distributed without profit to those who have expressed a prior interest in receiving the included information for rėsėarch and ėducational purposės. For more information see: www.law.cornell.edu/uscode/17/107.shtml. If you wish to use copyrighted material from this site for purposes of your own that go beyond 'fair use', you must obtain permission from the copyright owner.

Copyright © Lawrence Turner
All Rights Reserved