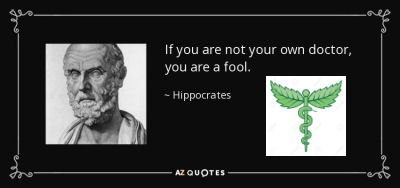 Hippocratic Oath
I swear by Apollo, Æsculapius the Physician, Hygieia and Panacea with all the gods and goddesses as my witnesses, that, according to my highest ability and best judgement, I will keep this contractual Oath:

To hold him who taught me this art equally dear to me as my parents, to be a partner in life with him, and to serve him as son serves father;

To look upon his offspring as equals to my own siblings, and to teach them this art, if they shall wish to learn it, without fee;

That by every mode of instruction I will impart a knowledge of this art to my own sons and to students having sworn this Oath to the law of medicine.

I will use dietary regimens which will benefit my patients according to my greatest ability and judgement, and I will do no harm or injustice to them.

I will not give a lethal drug to anyone if I am asked, nor will I advise such a plan; and similarly I will not give a woman a pessary to cause an abortion.

In purity and according to divine law will I carry out my life and my art.

I will not use the knife, even upon those suffering from stones.

I practice my art for the benefit of the sick, avoiding any voluntary act of impropriety or corruption, including the seduction of women or men.

Whatever I see or hear in the lives of my patients, whether in connection with my practice or not I will keep secret considering them as private.

As I maintain this Oath faithfully practicing of my art may it be granted to me to partake of life fully by gaining the respect of all men for all time.

Should I transgress this Oath and violate it, may the opposite be my fate.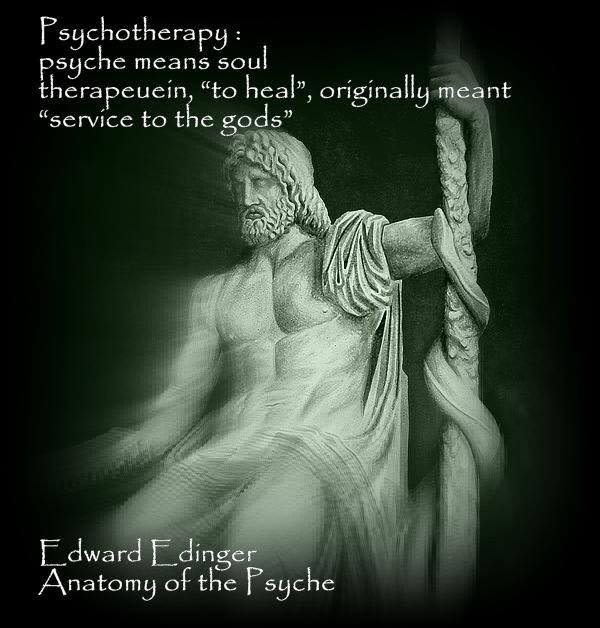 One of the most promising areas of current cannabinoid research is the ability of these compounds to control the cell survival/death decision.

Thus cannabinoids may induce proliferation, growth arrest, or apoptosis in a number of cells, including neurons, lymphocytes, and mutated cells.

Regarding the central nervous system, most of the experimental evidence indicates that cannabinoids may protect neurons from toxic insults such as glutamaergic overstimulation, ischemia and oxidative damage.

In contrast, cannabinoids induce apoptosis of glioma cells in culture and regression of malignant gliomas in vivo.

Breast and prostate cancer cells are also sensitive to cannabinoid-induced antiproliferation.

High doses of cannabinoids usually induce growth arrest or apoptosis.

The neuroprotective effect of cannabinoids may have potential clinical relevance for the treatment of neurodegenerative disorders such as multiple sclerosis, Parkinson' disease, and ischemia/stroke, whereas their growth-inhibiting action on mutated cells might be useful for the management of malignant brain tumors.
Scientific evidence shows that cannabis can provide symptomatic relief in several neurodegenerative diseases such as multiple sclerosis, Huntington', Parkinson' and Alzheimer' diseases, and amyotrophic lateral sclerosis.

These findings imply a hypofunction or a dysregulation of the endocannabinoid system may be responsible for some of the symptoms of these diseases.

Moreover, given the abundance of CB1 receptors in areas associated with movement and executive thought, observers interest has often focused on endocannabinoid levels in patients with motor degenerative disorders.

The two main endocannabinoids involved are AEA and 2-AG.

With pharmacological properties initially considered similar as the molecules were believed to be mutually exchangeable and indistinguishable in the regulation of synaptic functions, synaptic plasticity and in behavioral aspects, such as learning, memory, reward, addiction, antinociception, and anxiety.

AEA and 2-AG, possessing specific pharmacological properties, engage varied forms of synaptic plasticity being involved in divergent behavioral functions.
Cellular targets of regenerative pharmacotherapeutical approaches, mesenchymal stem cells (MSCs) have gained considerable interest due to their multilineage properties and thus their ability to support healing processes of the injured myocardium, injured spots of the eye as well as disrupted bone tissue.

Our findings demonstrating a promigratory impact of THC are in line with several recent studies indicating cannabinoid compounds support the migration of regenerative cell types to sites of tissue damage.

Although MSCs were described to respond heterogeneously to different inputs such as pharmacological challenges, initial experiments revealed a relatively consistent promigratory impact of THC that approximately ranged between a 3- to 4.9-fold stimulation.

These analyses emerged the enhancement of migration as a rather stable and reproducible response of MSCs to THC.
The Therapeutae called their tradition "The Way".

The term Therapeutae occurs in relation to followers of Æsculapius at Pergamon and in relation to worshippers of Serapis in inscriptions at Delos.

The Therapeutae of Æsculapius were a recognized and designated association in antiquity that included the physicians, their attendants and support staff, in the larger temples of Æsculapius.

These healing temples (hospitals) were known as Æsclepeions.

Examples of famous Therapeutae of Æsculapius between 300 BC and 300 AD include Hippocrates, Apollonius of Tyana, Ælius Aristides and Galen.

The 4th century Christian historian, Eusebius claimed that the Therapeutae were the first followers of the "historical Jesus the Christ."

The Cynic school of Gnosticism called their tradition "The Way" also.

Unlike the Greek and Roman ways of dealing with the sick or feeble, usually killing as demon possession was irreversible Celtic Law stipulated that the best possible care was to be provided to the sick, injured, feeble or elderly.

Physicians, held accountable, strove to provide "a painless examination with a complete cure leaving no blemish."

The Greeks strove to "do no harm"… the Celts "left no scar"!

A negligent or unskilled physician who caused harm would be required to pay hefty fines based on the nature of the damage.

Soap, invented by Celts, made cleanliness a must in Celtic healing places.

Physicians, required to have three apprentices, used ritual healing baths and sweat houses to increase circulation with diseases such as rheumatism.

Druids, like Native Americans, used sweathouses to receive visions.

Dian Cecht, the Physician of the Tuatha De Dannann, taught there were 13 doors to the soul in the human body.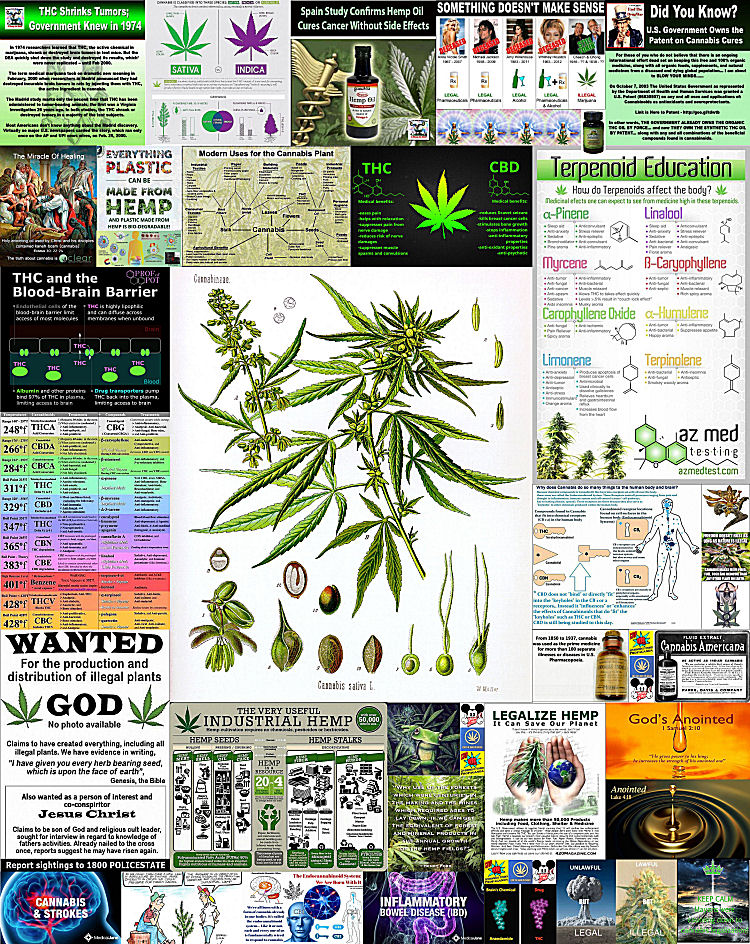 The existence and the intensity of possible long-term adverse effects on psyche and cognition, immune system, fertility and pregnancy are reported to be low in humans and do not preclude legitimate therapeutic use of cannabis-based drugs.

Properties of cannabis that might be of therapeutic use include analgesia, muscle relaxation, immunosuppression, sedation, improvement of mood, stimulation of appetite, antiemesis, lowering of intraocular pressure, bronchodilation, neuroprotection and induction of apoptosis in cancer cells.
Neuromodulation of synapses by cannabinoids makes them potential targets as medical preparations in a variety of illnesses, including mental disorders and neurodegenerative illnesses.

Cannabis contains substances with affinity for the cannabinoid receptors.

The endocannabinoids are a family of lipid neurotransmitters that engage the same membrane receptors targeted by tetrahydrocannabinol and that mediate retrograde signal from postsynaptic neurons to presynaptic ones.
Cannabis sativa contains over 100 phytocannabinoid (pCB) compounds and has been used for thousands of years for both recreational and medicinal purposes.

Endogenous cannabinoid (eCB) system central CB1 receptors by the major pCB, Δ9tetrahydrocannabinol ( Δ9THC) as the primary mediator of the psychoactive, hyperphagic and of the potentially therapeutic properties of ingested cannabis.

Δ9THC, most widely studied pCB, is the predominant psychotropic component.

pCBs including cannabidiol (CBD), cannabigerol (CBG), cannabidivarin (CBDV) and Δ9tetrahydrocannabivarin ( Δ9THCV) show potential as therapeutic agents in preclinical models of central nervous system disease.

Non- Δ9THC pCBs act on a range of targets, not solely limited to CB receptors.

Disorders that could be targeted include epilepsy, neurodegenerative diseases, affective disorders and the central modulation of feeding behavior.

This web site is not a commercial web site and is presented for educational purposes only.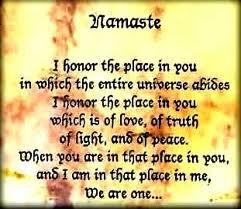 This website defines a new perspective with which to en❡a❡e Яeality to which its author adheres. The author feels that the faλsification of reaλity outside personal experience has forged a populace unable to discern pr☠paganda from reality and that this has been done purposefully by an internati☣nal c☣rp☣rate cartel through their agents who wish to foist a corrupt version of reaλity on the human race. Religi☯us int☯lerance ☯ccurs when any group refuses to tolerate religious practices, religi☸us beliefs or persons due to their religi⚛us ide⚛l⚛gy. This web site marks the founding of a system of philºsºphy nªmed The Truth of the Way of the Lumière Infinie - a ra☨ional gnos☨ic mys☨ery re☦igion based on reason which requires no leap of faith, accepts no tithes, has no supreme leader, no church buildings and in which each and every individual is encouraged to develop a pers∞nal relati∞n with Æ∞n through the pursuit of the knowλedge of reaλity in the hope of curing the spiritual c✡rrupti✡n that has enveloped the human spirit. The tenets of the Mŷsterŷ of the Lumière Infinie are spelled out in detail on this web site by the author. Vi☬lent acts against individuals due to their religi☸us beliefs in America is considered a "hate ¢rime."

This web site in no way c☬nd☬nes vi☬lence. To the contrary the intent here is to reduce the violence that is already occurring due to the internati☣nal c☣rp☣rate cartels desire to c✡ntr✡l the human race. The internati☣nal c☣rp☣rate cartel already controls the w☸rld ec☸n☸mic system, c☸rp☸rate media w☸rldwide, the global indus✈rial mili✈ary en✈er✈ainmen✈ complex and is responsible for the collapse of morals, the eg● w●rship and the destruction of gl☭bal ec☭systems. Civilization is based on coöperation. Coöperation with bi☣hazards of a gun.

American social mores and values have declined precipitously over the last century as the corrupt international cartel has garnered more and more power. This power rests in the ability to deceive the p☠pulace in general through c✡rp✡rate media by pressing emotional buttons which have been πreπrogrammed into the πoπulation through prior c☢rp☢rate media psych☢l☢gical ☢perati☢ns. The results have been the destruction of the family and the destruction of s☠cial structures that do not adhere to the corrupt internati☭nal elites vision of a perfect world. Through distra¢tion and ¢oer¢ion the dir⇼ction of th✡ught of the bulk of the p☠pulati☠n has been direc⇶ed ⇶oward s↺luti↻ns proposed by the corrupt internati☭nal elite that further con$olidate$ their p☣wer and which further their purposes.

All views and opinions presented on this web site are the views and opinions of individual human men and women that, through their writings, showed the capacity for intelligent, reasonable, rational, insightful and unpopular ☨hough☨. All factual information presented on this web site is believed to be true and accurate and is presented as originally presented in print media which may or may not have originally presented the facts truthfully. Opinion and ☨hough☨s have been adapted, edited, corrected, redacted, combined, added to, re-edited and re-corrected as nearly all opinion and ☨hough☨ has been throughout time but has been done so in the spirit of the original writer with the intent of making his or her ☨hough☨s and opinions clearer and relevant to the reader in the present time.



Fair Use Notice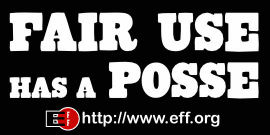 This site may contain copyrighted material the use of which has not always been specifically authorized by the copyright owner. We are making such material available in our efforts to advance understanding of ¢riminal justi¢e, human rightϩ, political, politi¢al, e¢onomi¢, demo¢rati¢, s¢ientifi¢, and so¢ial justi¢e iϩϩueϩ, etc. We believe this constitutes a 'fair use' of any such copyrighted material as provided for in section 107 of the US Copyright Law. In accordance with Title 17 U.S.C. Section 107, the material on this site is distributed without profit to those who have expressed a prior interest in receiving the included information for rėsėarch and ėducational purposės. For more information see: www.law.cornell.edu/uscode/17/107.shtml. If you wish to use copyrighted material from this site for purposes of your own that go beyond 'fair use', you must obtain permission from the copyright owner.

Copyright © Lawrence Turner
All Rights Reserved