1987 Novartis AGNovartis Beijing, founded by and Beijing Pharmaceutical group and Beijing Zizhu Pharmaceuticals, is the first foreign pharmaceutical company in China.

Novartis AG Novartis Beijing founded by and Beijing Pharmaceutical group and Beijing Zizhu Pharmaceuticals.

1989 The Pfizer Dalian facility, built jointly with Dalian Pharmaceuticals is the first to get certification in China.

1993 Eli Lilly returns to China.

1994 Merck set up its first joint venture in China.

Bayer invests in world-class facilities in an integrated production site in the Shanghai Chemical Industry Park.

Shanghai Schering-Plough Pharmaceutical Co., Ltd is a joint-venture with Shanghai Pharmaceutical Industry Corporation and Shanghai Corporation of Pharmaceutical Economic and Technical International Coöperation.

Eisai is the first manufacturer among the US, European and Japanese PHRMA firms to manufacture in China via a 100% owned subsidiary.

1995 Boehringer Ingelheim enters Chinese market in and invested $25 million in a new facility in Shanghai in 2002.

Hoechst Marion russell establisha a head offices in Beijing to manage operations in mainland China and Hong Kong.

2000 There are 5,501 kidney transplants performed in China, second only to the number in the US (13,372).

Sales of immunosuppressant drugs are relatively high.

2001 AstraZeneca establishes its largest site in Asia in Wuxi.

2002 Boehringer Ingelheim invest $25 million in a Shanghai facility.

Anti-coagulant Novastan (argatroban) launched in December.

2004 Roche launches a medical 'education' campaign targeting 3,500 doctors in 20 Chinese cities.

November 19, 2008

The first foreign office of the FDA opens in Beijing with three agents.

2009 1800 foreign funded pharmaceutical enterprises in China.

The top 20 pharmaceutical companies set up joint ventures in China.

Market conditions are challenging with competition at an all-time high.

Pfizer produces and markets more than 40 drugs in China.

Pfizer has manufacturing facilities in Dalian, Suzhou and Wuxi.

GlaxoSmithKline with 2000 employees in China is sold in 60 cities.

GlaxoSmithKline mainly sells drugs treating HIV, asthma and infection.

Merck sells antibiotics prostate drugs, cardiovascular drugs, pain relievers, osteoporosis and vaccines.

Novartis has four manufacturing facilities in Beijing and Shanghai.

Novartis core businesses involve patented drugs, generic drugs, eye protection drugs and health products.

Sanofi-Aventis, the German-French company, sells several drugs in China.

AstraZeneca, Shanghai headquarter, 25 branch offices.

AstraZeneca sells several products, including the atypical antiPsychotic used in the management of schizophrenia and bipolar disorder Seroquel (quetiapine) and Nexium (esomeprazole).

AstraZeneca has nearly 3,000 employees working in manufacturing, sales, clinical research and new product development.

AstraZeneca in over 110 targeted cities, with 800 marketing representatives.

Bristol-Myers Squibb was one of the earliest to enter Chinese market.

Johnson & Johnson has established subsidiaries which include Shanghai Johnson & Johnson Pharmaceuticals, Ltd, Johnson & Johnson Medical (Shanghai) Ltd, Johnson & Johnson Medical (China) Ltd, Johnson & Johnson (China) Ltd, Johnson & Johnson (China) Investment Co., Ltd, manufacturing and selling drugs in China.

Wyeth best-seller in China includes Calcium-D.

Schering-Plough is the recognized leader in biotech, genomics and gene therapy.

Operations, in Hong Kong, Taiwan, and China are led by management holding companies, with subgroups and production joint ventures operating independently under the strategic direction of Bayer.

Bayer has production facilities on stream in all corporately active business lines. Chinese production accounts for an increasing proportion of profit margins.

Bayer is engaged in a number of coöperation projects with some of the foremost research institutes and universities in China, to conduct research in the field of innovative materials, health care and crop science.

Bayer coöperates with the Chinese Academy of Science and affiliated institutes such as the Institute of Materia Medica and the Kunming Institute of Botany in Yunnan with the aim to identify new compounds in the healthcare and crop science field.

Bayer supports a number of research chairs at Chinese universities; Tsinghua-Bayer Public Health and HIV/AIDS Media Studies Program, a national platform designed to play a key role in China's public health.

Bayer HealthCare supports a chair for Healthcare Management at the China European International Business School (CEIBS) in Shanghai.

Its drugs treating respiratory diseases and cardiovascular diseases are established in Chinese pharmaceutical markets.

Hoechst Marion russell joint ventures; Hoechst Huabei Pharmaceuticals Ltd in Shijiazhuang, a heartland of the Chinese pharmaceutical industry, and Hoechst Shanghai International Pharmaceuticals Ltd.

Eli Lilly main facility is in Suzhou, Jiangsu province and main products include cipro, insulin, and erectile dysfunction drugs.

Abbott Laboratories Ltd sells a series of products including baby food.
Among foreign-invested ventures in China, Xian-Janssen Pharmaceutical's success includes a range of high-volume medicines to treat gastronintestinal problems, fungi, allergies and pain, as well as psychosis and epilepsy.

Dr. Paul Janssen's decision to enter China early, to invest inland, and to keep investment plans moving along in the wake of 1989 Tiananmen Square event have helped build good relations with the Chinese government. Paul Appermont and Joos Horsten lead the Xian-Janssen Pharmaceutical project.

Degussa is shifting a large proportion of its pharmaceutical chemicals production to China to take advantage of low-cost manufacturing.

Degussa restructure of large production facilities, the vast majority in Germany, resulting in the transfer of the manufacture of other products.

Rhodia is improving its competitive position in analgesics by making a major investment in its Wuxi, China acetaminophen (paracetamol) production facility and consolidating its North American and European operations.

Rhodia shuttered its Luling, Louisiana, paracetamol operations in 2004 and consolidated production in Roussillon, France and Wuxi, China.

Paracetamol production capacity is adjusted to match consumption levels.

Acetaminophen linked to autism?

Acetaminophen Linked to Lower Empathy Levels

Acetaminophen use in pregnancy linked to kids' behavioral problems

Mechanisms of Acetaminophen-Induced Liver Necrosis

11 Million Bottles Possibly Tainted With Metal Bits

Sankyo is manufacturing the hyperlipemic Mevalotin (pravastatin), anti-inflammatory Loxonin (loxoprofen), antibiotic Banan (cephalosporin antibiotic) and hypertensive Olmesartan (angiotensin II receptor antagonists).

Takeda is manufacturing and marketing all four global products - thiazolidinedione with hypoglycemic action Actos (pioglitazone); anti-ulcer proton pump inhibitor Takepron (lansoprazole); gonadotropin-releasing hormone agonist cancer drug Leuplin (leuprolide acetate); and hypertensive Blopress (candesartan).

Yamanouchi is manufacturing and marketing anti-ulcer histamine H2-receptor antagonist Gaster (famotidine); urinary impediment treatment Harnal (tamsulosin); a selective alpha blocker used in the symptomatic treatment of benign prostatic hyperplasia and hypertensive calcium channel blocker Hypoca. There are plans to launch Dolner for peripheral circulation and anti-emetic Nazea OD.

Daiichi mainly sells synthetic antibacterials Cravit (oral and injectable levofloxacin) and Tarivid (ofloxacin). It originally planned to launch neurotransmission enhancer Translon too, but after development was halted in Japan, development in China also ended. Sales are behind plan chiefly due to the suspension of Translon's development and the proliferation of generic and copycat versions of Cravit.

Tanabe markets hypertensive Herbesser(diltiazem hydrochloride) and Tanatril (imidapril hydrochloride) .

The China subsidiary Kuangchou Green Cross of Mitsubishi Pharma has been extending transfusion business (manufacturing, sales) since the days of the former Green Cross. Mitsubishi Pharma sold its transfusion business in Japan to Otsuka Pharmaceutical as part of a restructuring.

Immunosuppressant Prograf(tacrolimus or fujimycin) is being marketed in China by a Fujisawa subsidiary - potential is significant due to the ever increasing number of organ transplants.

The top 30 drugs by sales in China (hospital market base) included two such drugs: Novartis' immunosuppressant drug used in post-allogeneic organ transplantNeoral (cyclosporine) and Roche's immunosuppressant drug used to prevent rejection in organ transplantation CellCept (mycophenolate mofetil).

Chugai exports white blood cell production stimulant Neutrogin (lenograstim) to China.

Kirin's granulocyte colony-stimulating factor is marketed in China.

Eisai expanded its manufacturing and marketing operations in China and Asia earlier than in the European and US markets.

Eisai sells two global products, anti-ulcer proton pump inhibitors Pariet(rabeprazole) and Alzheimer' acetylcholinesterase inhibitor treatment Aricept(donepezil), and adds osteoporosis drug Glakay(menatetrenone).

Kyowa Hakko has exported cancer drugs and plans to market the hypertensive dihydropyridine calcium channel blockerConiel(benidipine) and anti-allergy antihistamine and mast cell stabilizer Allelock(olopatadine hydrochloride).

Taisho makes and sells health drinks (tonics) in China, but has no specific plans for prescription medications. The rights to macrolide antibiotic Clarith/Biaxin(clarithromycin) outside Japan are licensed to Abbott.

Terumo is using China as a manufacturing base making products for the US and European and Japanese markets. Terumo is in the process of exploring China as a market.
recall
2009 McNeil Consumer Healthcare, a division of Johnson & Johnson, announced the recall of several hundred batches of popular over-the-counter medicines, including Benadryl, Motrin, Rolaids, Simply Sleep, St. Joseph Aspirin and Tylenol.

The response was anything but swift.

The recall came 20 months after McNeil first began receiving consumer complaints about moldy-smelling bottles of Tylenol Arthritis Relief caplets.

Johnson & Johnson did not conduct a timely, comprehensive investigation, did not quickly identify the source of the problem, and did not notify authorities in a timely fashion thus prolonging consumer exposure to the products.



This web site is not a commercial web site and is presented for educational purposes only.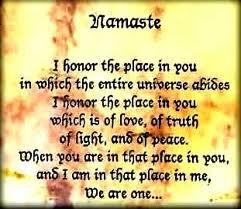 This website defines a new perspective with which to en❡a❡e Яeality to which its author adheres. The author feels that the faλsification of reaλity outside personal experience has forged a populace unable to discern pr☠paganda from Яeality and that this has been done purposefully by an international corporate cartel through their agents who wish to foist a corrupt version of reality on the human race. Religious intolerance occurs when any group refuses to tolerate religi☯us practices, religi☸us beliefs or persons due to their religi⚛us ide⚛l⚛gy. This web site marks the founding of a system of philºsºphy nªmed the Mŷsterŷ of the Lumière Infinie - a ra☨ional gnos☨ic mys☨ery re☦igion based on reaso🐍 which requires no leap of faith, accepts no tithes, has no supreme leader, no church buildings and in which each and every individual is encouraged to develop a pers∞nal relati∞n with Æ∞n through the pursuit of the knowλedge of reaλity in the cu☮ing the spi☮itual co☮☮uption that has enveloped the human spirit. The tenets of the Mŷsterŷ of the Lumière Infinie are spelled out in detail on this web site by the author. Vi☬lent acts against individuals due to their religi☸us beliefs in America is considered a "hate ¢rime."

This web site in no way c☬nd☬nes vi☬lence. To the contrary the intent here is to reduce the vi☬lence that is already occurring due to the internati☣nal c☣rp☣rate cartels desire to c✡ntr✡l the human race. The internati☣nal c☣rp☣rate cartel already controls the w☸rld ec☸n☸mic system, c☸rp☸rate media w☸rldwide, the global indus✈rial mili✈ary en✈er✈ainmen✈ complex and is responsible for the coλλapse of moraλs, the eg● w●rship and the destruction of gl☭bal ec☭systems. Civilization is based on coöperation. Coöperation with bi☣hazards at the point of a gun.

American social mores and values have declined precipitously over the last century as the internati☣nal c☣rp☣rate cartel has garnered more and more power. This power rests in the ability to deceive the p☠pulace in general through c✡rp✡rate media by press☟ng em☠ti☠nal butt☠ns which have been πreπrogrammed into the πoπulation through prior mass media psych☣l☣gical ☣perati☣ns. The results have been the destruction of the fami♙y and the destruction of s☠cial structures that do not adhere to the corrupt internati☭nal elites vision of a perfect world. Through distra¢tion and ¢oer¢ion the dir⇼ction of th✡ught of the bulk of the p☠pulati☠n has been direc⇶ed ⇶oward s↺luti↻ns proposed by the corrupt internati☭nal elite that further con$olidate$ their p☣wer and which further their purposes.

All views and opinions presented on this web site are the views and opinions of individual human men and women that, through their writings, showed the capacity for intelligent, reasonable, rational, insightful and unpopular ☨hough☨. All factual information presented on this web site is believed to be true and accurate and is presented as originally presented in print media which may or may not have originally presented the facts truthfully. Øpinion and ☨hough☨s have been adapted, edited, corrected, redacted, combined, added to, re-edited and re-corrected as nearly all opinion and ☨hough☨ has been throughout time but has been done so in the spirit of the original writer with the intent of making his or her ☨hough☨s and opinions clearer and relevant to the reader in the present time.



Fair Use Notice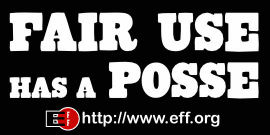 This site may contain copyrighted material the use of which has not always been specifically authorized by the copyright owner. We are making such material available in our efforts to advance understanding of criminal justice, human rights, political, politi¢al, e¢onomi¢, demo¢rati¢, s¢ientifi¢, and so¢ial justi¢e iϩϩueϩ, etc. We believe this constitutes a 'fair use' of any such copyrighted material as provided for in section 107 of the US Copyright Law. In accordance with Title 17 U.S.C. Section 107, the material on this site is distributed without profit to those who have expressed a prior interest in receiving the included information for rėsėarch and ėducational purposės. For more information see: www.law.cornell.edu/uscode/17/107.shtml. If you wish to use copyrighted material from this site for purposes of your own that go beyond 'fair use', you must obtain permission from the copyright owner.

Copyright © Lawrence Turner
All Rights Reserved