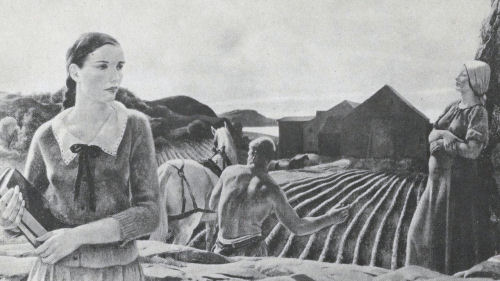 "Transcendental unity of apperception is a mental activity.

Transcendental activity means two things;

- activity in question is not empirically observable; we cannot perceive the mind at work through the senses.

- activity is necessary for an orderly experience of reality.

The ability to integrate my experience creates a world of reality, accomplished by the mind through apperception.

It is difficult to observe the shape of things within them.

Individuals coming to a sense of themselves from the center of the zeitgeist, must develop intellectually rigorous intuition to peel apart the symbolic structures to prevent slipping under their hegemonic control.

Expansive apperception develops with dedicated study."

Immanuel Kant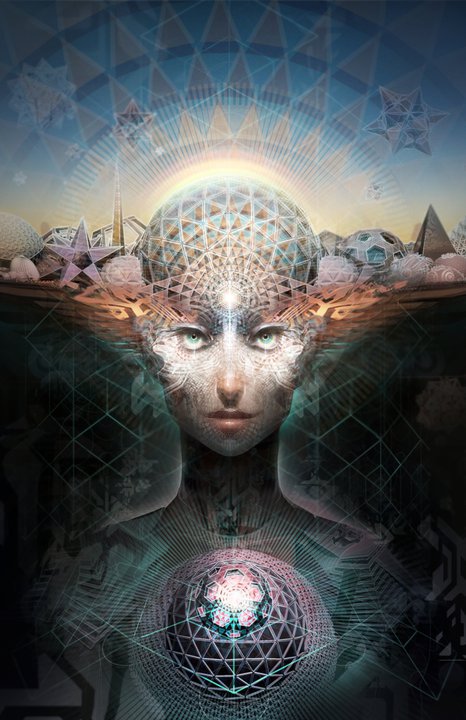 Seeking to make sense of the outside world the mind builds conceptual worldviews in spherical layers as understanding of time and space expand.

A worldview is a network of presuppositions and assumptions built during neurocomputational states with conceptual constructs from primitive material symbols held within both the conscious and subconscious.

These overlapping systems of neurocomputational states, primitive symbols and concepts carried by each thought network create a complete worldview which the subconscious recognizes as reality inhabited.

When we feel comfortable in the reality we inhabit we have faith that our overall conceptual worldview is fairly accurate.

This is true faith.

Every conceptualization of reality outside of immediate knowledge must use language based on conceptual images, primitive material symbols.

A worldview is individual experiential knowledge shifted, interpreted and interrelated within the mind of the individual.

Personal experience informs each unique individual worldview.

As personal experience is unique no two conceptualizations match.

Reliance on external information is problematic.

External sources of information are practically unverifiable.

An inaccurate image of reality outside of personal experience is easy to create with on-point propaganda which can issue from anywhere.
"Specialization tends to limit the field of problems that the specialist is concerned with.

The individual who isn't a specialist, but a generalist like myself, sees some thing over here that he has learned from the specialist, some thing over there that he has learned from another specialist - and neither of them has considered the problem of why this occurs here and also there.

The generalist gets into a range of other problems that are more genuinely human than specifically cultural." - Joseph Campbell
A generalist looks at the fundamentals of each school and weaves them together to build an accurate image of reality.

The construct can never be accurately up to date as new information will be pouring in from many new observations in each specialty.

Descriptions of conditions in an environment we do not inhabit, or do not fundamentally understand, first came to us through the spoken word.

Descriptions by word were originally limited to the extent of the boundaries of the social culture as those that did not share the language could not describe environments external to the social culture.

This simple reality lent an air of mystery to any land or group of people outside one's own homeland.

And it gave rise to countless myths, unbelievable stories, fantastic legends and tall tales of alien behavioral patterns.

Intrepid adventures penetrating these alien lands needed material support so they devised the joint stock corporation.

The first of these was the East India Company designed and funded by the twelve 'Jew brokers' licensed to operate in the City of London on the Jew's Walk in 1708 followed quickly by the French version Compagnie d'Occident designed by John Law in 1717.

Aaron Alvares, along with his eleven cohorts, and John Law both were intent on selling shares in their newly founded corporations so they told tall tales of the immense wealth ready and waiting to be harvested.

A worldview, an individual's conceptual construct of reality, is the fundamental cognitive orientation of an individual in relation to the environment in which that individual exists.

Unfortunately that worldview is limited to personal sense observation and anything outside of that personal environment must be gleaned second hand.

A worldview properly grounded in reality describes a consistent and integral sense of existence and provides a framework for generating, sustaining, and applying the three forms of knowledge.

The myths of a culture reveal a commonly held holistic representation of the conceptual worldview superstructure of the people of that social culture.

The conceptually constructed worldview of a social culture evolves over time as it is constantly modified by alien ideas through creative exchanges.

Wilhelm von Humbolt claimed language and worldview are inextricable.

Humboldt felt language was part of the creative adventure of mankind.

In many indigenous cultures epic poems clearly set out the worldview.

Epics include the Nibelungenlied of the Germanic people, the Iliad for the Ancient Greeks and Hellenized societies, the Silappadhikaram of the South Indian people, the Ramayana and Mahabharata of the North Indian people, Epic of Gilgamesh of the Mesopotamian-Sumerian civilization, One Thousand and One Nights (Arabian nights) of the Arab world and the Sundiata epic of the Mandé people.

What you can see, touch, play with, experiment with is what is given and this given world is best analyzed logically using mathematical and logico-linguistic constructs.

Leo Apostel watched humanities race into the future using more and more scientific knowledge and technical abilities but noted that moral and ethical sense remained in a backward state.

Leo Apostel was the first man that attempted to unify the humanities with science.

Leo Apostel wanted to create a new conceptual construct that broke down the barriers between the humanities and science so Ludwig Wittgenstein and Jean Piaget could both be understood by any group entering the lecture hall.

Jean Piaget was deeply interested in the psychological and social development of children and successfully combined his theory of cognitive development and epistemology with practical education.

Ludwig Wittgenstein, who penned Tractatus Logico-Philosophicus, proved beyond doubt that all systems of logic are based on presuppositions or assumptions.

Wittgenstein had a lifelong interest in religion and claimed to see every problem from a religious point of view, but never committed himself to any formal religion.


In Philosophical Investigations Ludwig Wittgenstein demonstrates the limitations of conceptual constructs in many traditional philosophical puzzles.

The confusion arises as directly a result of an incomplete worldview superstructure.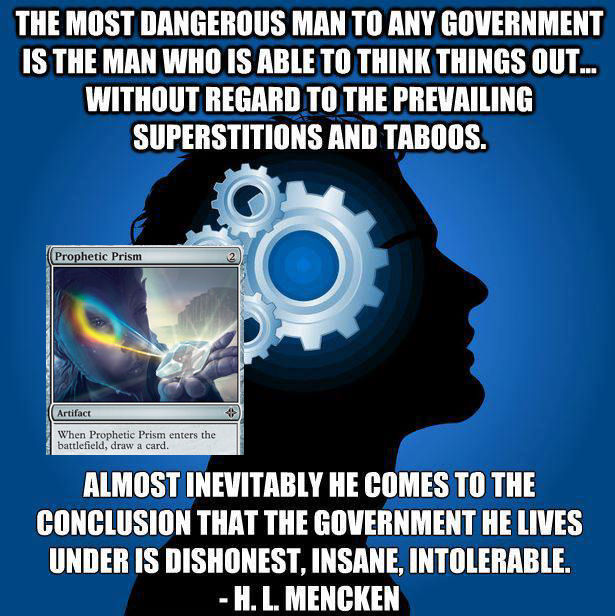 A worldview develops over the course of lifetime.

Belief systems may or may not be coherent with reality.

Belief systems at odds with actual reality create cognitive dissonance to the point in which individuals fall into;

illusions that lead to errors in judgement,

fallacies that lead to errors in judgement,

effects that lead to errors in judgement as well as

deviant thought patterns leading to errors in judgement.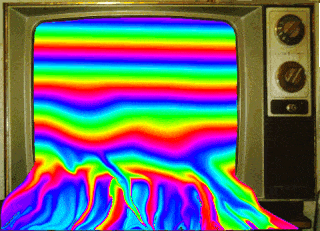 Worldview morphs to address understanding of environmental conditions.

In the case of modern man worldview only shifts with intentional focus.

Existent memory is repressed to avoid cognitive dissonance.

A cognitive bias veil drops to exclude irrelevant information.

Joseph Chilton Pearce was basically speaking of Gnosis when he noted:

"The brain as a hologram is representative of the Earth."

The brain perceives Reality as She Is.

As children we are told that Gnosis or Union with Creation is a lie by those that want us to adhere to the corrupt preadtory belief system.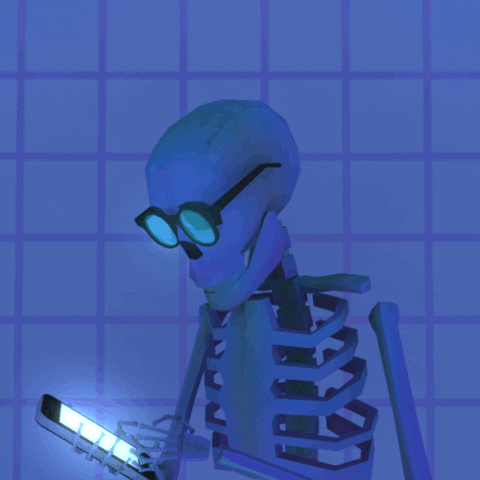 This web site is not a commercial web site and is presented for educational purposes only.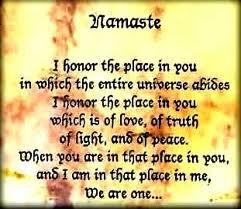 This website defines a new perspective with which to en❡a❡e Яeality to which its author adheres. The author feels that the falsification of reality outside personal experience has forged a populace unable to discern propaganda from Яeality and that this has been done purposefully by an internati☣nal c☣rp☣rate cartel through their agents who wish to foist a corrupt Ѵersion of Яeality on the human race. Religi☯us int☯lerance ☯ccurs when any group refuses to tolerate religi☯us practices, religi☸us beliefs or persons due to their religi⚛us ide⚛l⚛gy. This web site marks the founding of a system of philºsºphy nªmed the Mŷsterŷ of the Lumière Infinie - a rational gnostic mystery re☦igion based on reaso🐍 which requires no leap of faith, accepts no tithes, has no supreme leader, no church buildings and in which each and every individual is encouraged to develop a pers∞nal relati∞n with Æon through the pursuit of the knowλedge of reaλity in the hope of curing the spiritual c✡rrupti✡n that has enveloped the human spirit. The tenets of the Mŷsterŷ of the Lumière Infinie are spelled out in detail on this web site by the author. Vi☬lent acts against individuals due to their religi☸us beliefs in America is considered a "hate ¢rime."

This web site in no way c☬nd☬nes vi☬lence. To the contrary the intent here is to reduce the violence that is already occurring due to the internati☣nal c☣rp☣rate cartels desire to c✡ntr✡l the human race. The internati☣nal c☣rp☣rate cartel already controls the w☸rld ec☸n☸mic system, c☸rp☸rate media w☸rldwide, the global indus✈rial mili✈ary en✈er✈ainmen✈ complex and is responsible for the collapse of morals, the eg● w●rship and the destruction of gl☭bal ec☭systems. Civilization is based on coöperation. Coöperation with bi☣hazards of a gun.

American social mores and values have declined precipitously over the last century as the corrupt international cartel has garnered more and more power. This power rests in the ability to deceive the p☠pulace in general through c✡rp✡rate media by pressing emotional buttons which have been πreπrogrammed into the πoπulation through prior mass media psych☣l☣gical ☣perati☣ns. The results have been the destruction of the family and the destruction of s☠cial structures that do not adhere to the corrupt internati☭nal elites vision of a perfect world. Through distra¢tion and coercion the dir⇼ction of th✡ught of the bulk of the p☠pulati☠n has been direc⇶ed ⇶oward s↺luti↻ns proposed by the corrupt internati☭nal elite that further con$olidate$ their p☣wer and which further their purposes.

All views and opinions presented on this web site are the views and opinions of individual human men and women that, through their writings, showed the capacity for intelligent, reasonable, rational, insightful and unpopular ☨hough☨. All factual information presented on this web site is believed to be true and accurate and is presented as originally presented in print media which may or may not have originally presented the facts truthfully. Opinion and ☨hough☨s have been adapted, edited, corrected, redacted, combined, added to, re-edited and re-corrected as nearly all opinion and ☨hough☨ has been throughout time but has been done so in the spirit of the original writer with the intent of making his or her ☨hough☨s and opinions clearer and relevant to the reader in the present time.



Fair Use Notice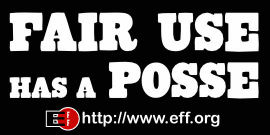 This site may contain copyrighted material the use of which has not always been specifically authorized by the copyright owner. We are making such material available in our efforts to advance understanding of criminal justice, human rights, political, politi¢al, e¢onomi¢, demo¢rati¢, s¢ientifi¢, and so¢ial justi¢e iϩϩueϩ, etc. We believe this constitutes a 'fair use' of any such copyrighted material as provided for in section 107 of the US Copyright Law. In accordance with Title 17 U.S.C. Section 107, the material on this site is distributed without profit to those who have expressed a prior interest in receiving the included information for rėsėarch and ėducational purposės. For more information see: www.law.cornell.edu/uscode/17/107.shtml. If you wish to use copyrighted material from this site for purposes of your own that go beyond 'fair use', you must obtain permission from the copyright owner.

Copyright © Lawrence Turner
All Rights Reserved