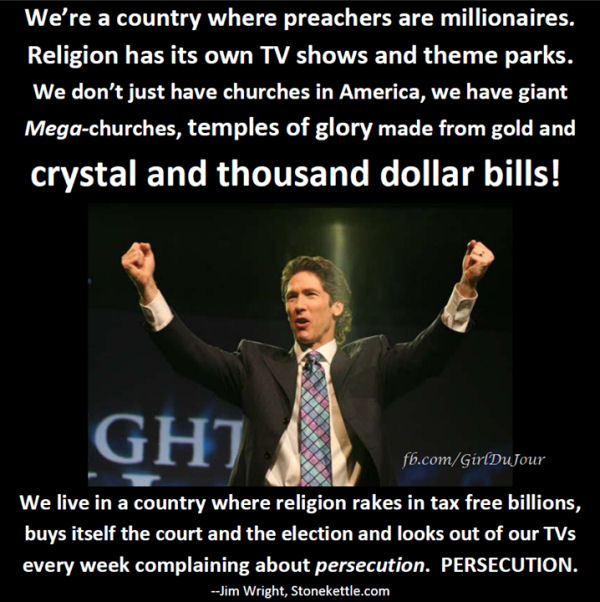 1886 Sabato Morais and Henry Pereira Mendes, along with a group of prominent lay leaders from Sephardic congregations in Philadelphia and New York, found the Jewish Theological Seminary.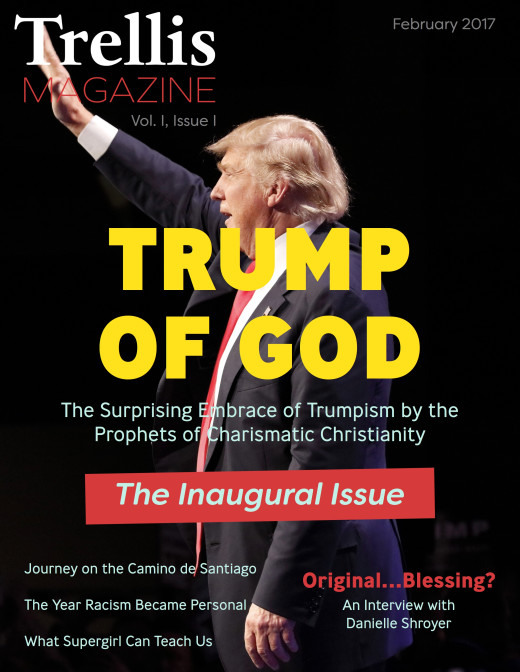 1894 "A Christian is a Christian no matter what church he belongs to." - John D. Rockefeller, Jr.

1914 The World Assemblies of God Fellowship is structured as a loose alliance of independent national and regional Pentecostal denominations.

1919 John D. Rockefeller, Jr., guided by Ivy Lee and Mackenzie King, has been advocating "practical" Christianity for several years as the key to harmonious relations between capitalists and labor.

1920 Interchurch World Movement founded through John D. Rockefeller, Jr. with an endowment of at least $50 million concealed by Raymond B. Fosdick in "History of the Interchurch World Movement".

John D. Rockefeller, Jr., and the Interchurch World Movement

"The movement is not directed toward the establishment of a superchurch." - John D. Rockefeller, Jr.

1921 Robert Staughton Lynd, a divinity student at Union Theological Seminary, is engaging is church missionary work in Elk Basin, Wyoming, the site of several oil camps.

Lynd pens "Done in Oil," an exposé critical of the conditions in the camps.

1922 Lynd pens "Crude Oil Religion" for Harper's Magazine.

1923 Rockefeller has the Institute of Social and Religious Research hire Lynd as a director for its Small City Study and Lynd's wife, Helen, as a coinvestigator.

"Rockefeller's plan was to bind ministers of participating churches in a common pension fund while uniting foreign and domestic activities to restore class harmony within global capitalism." - Charles E. Harvey

1924 Robert and Helen Lynd move to Muncie, Indiana, to begin an eighteen-month study of daily life in this Midwestern community to measure the effects of the Industrial Revolution on American life.

It was the first sociological study of an American community.

1929 Middletown: A Study in Modern American Culture published.

"Only insiders knew of Rockefeller's intention of using the churches in class-harmonizing social service." - Philip Harvey

Lynd served on government committees and advisory boards, including Herbert Hoover Research Committee on Social Trends and Franklin D. Roosevelt Consumers' Advisory Board of the National Recovery Administration.
1935 Abraham Vereide founds the prayer breakfast movement in the US.

According to Fellowship archives maintained at the Billy Graham Center at Wheaton College in Illinois, Vereide, immigrated from Norway in 1905.

"His religious outreach involved nothing more than pushing for an anti-Communist, anti-union, anti-Socialist, and pro-Nazi political agenda.

One philosophical fellow traveler of Vereide was the German Nazi philosopher Martin Heidegger, a colleague of Leo Strauss, the father of American neo-conservatism and the mentor of such present-day American neo-conservatives as Richard Perle and Paul Wolfowitz. " - Wayne Madsen

1938 Frank Buchman, a Lutheran minister from Philadelphia, who became a member of the Oxford Group founds the Moral Spiritual Re-Armament Movement.

1942 Vereide founds the International Christian Leadership (ICL) group together with Marian Johnsen, incorporated as Fellowship Foundation, in Chicago, US headquarters for the International prayer breakfast movement.

He is the executive director of this organization until his death.

1946 Frank N. D. Buchman opens the the world training center for Moral Spiritual Re-Armament Movement in Europe at Caux-sur­Montreux in Switzerland.

Within seven years 55,000 people from 166 countries attended the World Assemblies at Caux.

They included prime ministers, cabinet ministers, members of parliaments, heads of industries and industrial organizations, and the elected heads of sixty million workers, church leaders, armed forces, press, radio, and education.

Buchman's popularity grew tremendously, and he was decorated with the highest orders by the governments of France, Germany, Greece, and Iran.

"Buchman was a pacifist, but not just any pacifist.

He and his colleagues in the United States, Britain, Norway, and South Africa reasoned that war could be avoided if the world would just accept the rise of Hitler and National Socialism and concentrate on stamping out Communism and Socialism.

Buchman coordinated his activities with Vereide and his Prayer Breakfast Movement.

Buchman was effusive in his praise for Hitler.

Quoted by William A. H. Birnie of the New York World Telegram, "I thank Heaven for a man like Adolf Hitler, who built a front line of defense against the anti-Christ of Communism."

Buchman secretly met with Heinrich Himmler, the head of the Gestapo and controller of the concentration camps.

Buchman was at Himmler's side at the 1935 Nazi Party rally in Nuremberg and again at the 1936 Berlin Olympics.

The predecessor of Buchman's Moral Rearmament Group, the Oxford Group, included Moslems, Buddhists, and Hindus.

Buchman and Hitler both saw the creation of a one-world re☦igion based largely on Teutonic, Aryan, and other pagan traditions mixed with elements of Christianity.

Buchman saw Islam, Buddhism, and Hinduism as being compatible with his brand of Christianity.

Hitler, too, had an affectation for Islam and Buddhism as witnessed by his support for the Grand Mufti of Jerusalem, the anti-British Muslim Brotherhood, and Tibetan Buddhists.

Buchman had no sympathy for the Jews who Hitler was persecuting.

Buchman told Birnie, "Of course, I don't condone everything the Nazis do. Anti-Semitism? Bad, naturally. I suppose Hitler sees a Karl Marx in every Jew."

The Fellowship continues to reach out to Moslems (including Saudi extreme Wahhabi sect members), Buddhists, and Hindus.

Its purpose has little to do with religion but everything to do with political and economic influence peddling." - Wayne Madsen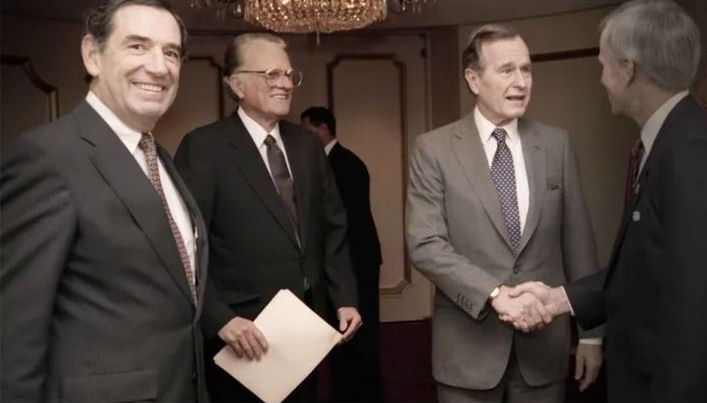 1950 World Vision United States is founded and founds World Vision International.

John Warnock Hinckley, Sr., Chairman of Vanderbilt Energy Corporation and HW Bush supporter, becomes president of World Vision.

"John Hinckley Sr. ("Jack" Hinckley) was deeply involved with World Vision, a nonprofit humanitarian organization that receives heavy funding from USAID, the government organ that has historically been closely associated with the Central Intelligence Agency." - Dean Baker

The United States Agency for International Development (USAID) is an agency of the US State Department with the stated mission to provide "international development".

It gained global notoriety for its extensive role in helping brutal dictatorships repress, torture and murder citizens; its role in facilitating drug trafficking; and its decades-long effort in mass sterilization.

1953 Vereide starts the Presidential Prayer Breakfast, later called the National Prayer Breakfast or the International Prayer Breakfast.

President Dwight Eisenhower speaking to an audience that included Billy Graham, hotel magnate Conrad Hilton and 400 political, religious and business leaders, proclaims that "all free government is firmly founded in a deeply felt religious faith."

The National Prayer Breakfast, held in the Hilton's International Ballroom, is typically attended by some 3,500 guests, including international invitees from over 100 countries with Fellowship Foundation funding.

Records of the Fellowship Foundation

1974 Sun Myung Moon asks church members in the United States to support Richard Nixon during the Watergate scandal when Nixon was being pressured to resign his office.

Church members pray and fast in support of Nixon for three days in front of the United States Capitol, under the motto: "Forgive, Love and Unite."

1975 Moon speaks against North Korean aggression in Seoul and a speech at an event organized by the Unification Church in Washington DC.

1976 Charles Wendall Colson founds Prison Fellowship Ministries.

Charles Colson's Jails for Jesus

"The church has been plagued with celebrity Christians for much of this century. Colson is a good example of a man who has had some sort of religious experience and is smart enough to parlay that into an organization and movement that keeps his celebrity status alive. But the doctrine he teaches is false." - John W. Robbins, The Counterfeit Gospel of Charles Colson


"This formulation - against the world for the world - is not biblical language.

But it elegantly sums up the Christian public-square posture writ large.

I challenge pastors to preach on this theme, or a related one.

I challenge lay Christians to act on it.

We all have a role to play." - Owen Strachan, Associate Professor of Christian Theology at Midwestern Baptist Theological Seminary in Kansas City, Missouri

1976 "The Fellowship pays $1.5 million for The Cedars, the money coming from Tom Phillips, the CEO of Raytheon, and Ken Olsen, the CEO of Digital Equipment Corporation.

Sanford McDonnell of McDonnell Douglas Corporation was another deep-pocketed supporter of the Fellowship through Full Gospel Business Men's Fellowship International, an activity linked to Fellowship core member Pat Robertson, began looking for a permanent headquarters in Arlington.

A letter from the Fellowship Foundation's lawyers, Barman, Radigan, Suiters & Brown, to Van Caffo, Zoning Administrator for Arlington County, dated September 9, 1976, requested permission to house "overnight guests" at the Fellowship's recently-purchased estate, known as "The Cedars."

The letter stated, "no more than ten individuals could be accommodated at any one time."

The letter also affirmed, "that no [emphasis in original] person not involved in the Fellowship would ever be invited to spend the night at the House."

That statement would later prove embarrassing to a number of politicians who stayed at Fellowship group homes while insisting they were not members of the group.

A letter from Arlington County Department of Inspection Services to Coe's attorneys, dated September 20, 1976, granted the Fellowship use of the Cedars as a "place of worship." - Wayne Madsen

1978 Koreagate scandal: Tongsun Park and Congressman Richard T. Hanna agree to share the commissions from American rice sales to obtain favorable decisions for Seoul in the United States Congress.

Hanna aids Chung Il Kwon and Park in finding effective lobbying techniques by advising the pair to emulate Taiwanese and Israeli models that had succeeded in the past.

1983 Sun Myung Moon starts the Washington Times, a paper that was built on the remains of the William F. Buckley's defunct Washington Evening Star.

1984 The Fellowship achieves a record at its National Prayer Breakfast.

The 34th such gathering attracted representatives from over 100 nations.

Similar prayer breakfasts are held in over 500 American cities.

Pat Robertson's 700 Club began the Christian Broadcasting Network (CBN), which cleverly combined news broadcasts with religious programming.

The money-losing Washington Times is a Ronald Reagan favorite newspaper.

2002 Showing Faith in Discretion

2010 Junkets for Jesus

A secretive religious group that operates a congressional boardinghouse near the US Capitol might have used money from a terrorist organization to fund overseas trips for certain members of Congress, according to a complaint filed Oct 13 with the Internal Revenue Service by 13 Columbus pastors.

"We believe that the facts detailed in this complaint present a dangerous threat to the integrity of our government and to churches and other charities in the United States," the pastors wrote in the eight-page complaint. It is the pastors' latest attempt to lift the cover off of the Fellowship Foundation, which for decades has sponsored the annual National Prayer Breakfast and has provided discreet religious counseling to high-ranking American and international government officials.

The foundation and its leader, Doug Coe, "poach the teachings of Jesus and distort them to their end," said the Rev.

Eric Williams, pastor of North Congregational United Church of Christ.

The 12 other ministers who signed the complaint, and their denominations:

Eric Brown, Disciples of Christ; William Casto, United Methodist; Al Debelak, Evangelical Lutheran in America; Jim Gebhart, United Methodist; Forrest Hoppe, United Church of Christ; Kim Keethler Ball, American Baptist Churches/USA; David Meredith, United Methodist; Roger Miller, United Church of Christ; Bob Molsberry, United Church of Christ; Jo Anne Nay, United Church of Christ; Stephen Smith, Episcopal; and Cynthia Speller, United Church of Christ.

Since 2004, the year the foundation received funds from the terrorist organization, the complaint says that it has sponsored a number of overseas trips by members of Congress:

Reps. Robert Aderholt, R-Ala., Mike Doyle, D-Pa., Joe Pitts, R-Pa., and John Carter, R-Texas; former Rep. Frank Wolf, R-Va.; and Sens. Tom Coburn, R-Okla., and John Ensign, R-Nev.

The complaint also offers new evidence that the Arlington, Va.-based Fellowship Foundation "provides direct and indirect assistance" to the C Street Center, a red-brick boardinghouse for members of Congress just a short walk from the Capitol.

The pastors complained to the IRS that the C Street Center is providing cut-rate rent for congressional residents, who might be liable for unpaid taxes and penalties if they did not report the rent perquisite as income.

Ohio Clergy Seek End Of Tax Exemption For Structure

2011 Why does James Inhofe still support Gbagbo?

2014 Senator Travels to Africa 100 Times to Pray?

February 2, 2017 3,500 political leaders, military chiefs and corporate moguls meet for eggs, sausage, muffins - and prayer at the Washington, DC 65th National Prayer Breakfast.

Donald Trump opens with a dumb joke.

February 21, 2017 Douglas Evans Coe, global ambassador for Jesus known primarily for spiritual mentorship passed peacefully to his reward on Tuesday, February 21, 2017, at his home in Annapolis, Maryland, after a brief hospitalization following a heart attack and stroke.

He and his wife had six children and 21 grandchildren.

2018 66th National Prayer Breakfast: Donald Trump opens respectfully.

Maria Butina and the National Prayer Breakfast

Inhofe wants to change U.S. policy on Africa

2019 Inhofe urges Republicans to back budget deal for military's sake
"A couple weeks ago, I talked about a new book by Christine Wicker called The Fall of the Evangelical Nation: The Crisis Inside the Church 2008.

Christine Wicker was raised in the evangelical Baptist church, came to Christ, grew away from the church, but kept a warm spot in her heart for it.

A major publisher asked her to write a book about what great successes the megachurches were as the spearheads of the evangelical movement.

But after more than a year of research, the leaders within the churches convinced her that she was writing the wrong book.

She found the unreported fact that evangelical church numbers are declining and have not kept up with population growth for the past hundred years.

They learned to manipulate the media very cleverly.

They represent perhaps 7% of Americans, not the 25% we've been told.

She includes herself among the duped, as she was a religion writer for the Dallas Morning News for seventeen years." - Davidson Loehr
1900 28 churches for every 10,000 Americans.

1950 17 churches for every 10,000 Americans.

1954 Johnson Amendment prohibits all 501(c)(3) non-profit organizations from endorsing or opposing political candidates.

The amendment is agreed to without any discussion or debate and is included in Internal Revenue Code of 1954.

Limits on Political Campaigning for 501(c)(3) Nonprofits

Six presidents who used the IRS to bash political foes


2000 12 churches for every 10,000 Americans.

2004 11 churches for every 10,000 Americans.

The average American church has 125 members.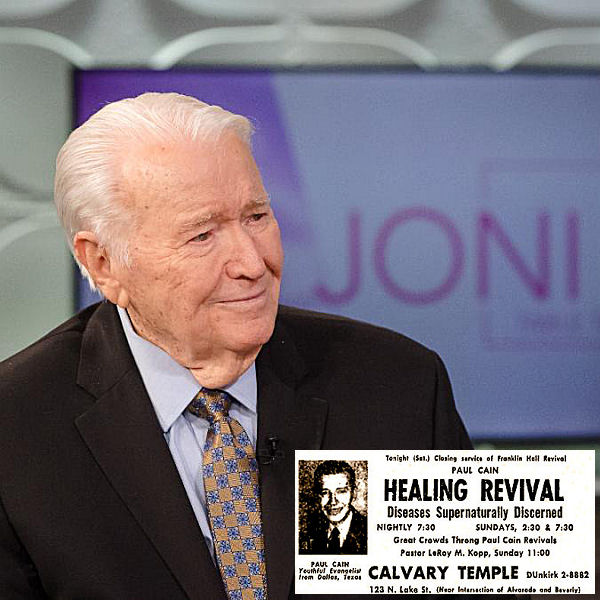 "Little children are going to lay their hands on the sick and heal multitudes.

We are going to be just like the Lord.

They're going to say, 'Here comes that dreadful, fearful army of champions.

Here comes those with a Word of Knowledge, the word of wisdom, the working of miracles, with a healing ministry, with the power to heal the sick and raise the dead." - Paul Cain

Chuck Smith, founder of Calvary Chapel, Costa Mesa, California is one of "Healing Revival" campaign managers for Paul Cain.

1982 John Wimber meets Paul Cain for the first time.

Paul Cain predicts his coming to and going from a meeting with John Wimber would be confirmed by earthquakes, which did indeed occur.

(In California between 1988-1997 earthquakes occurred at the rate of 37,283 per year; 3,107 per month; 714 per week and 102 per day.)

California Dreamin'

2004 "We were made aware that Paul Cain had become an alcoholic.

We showed Paul evidence of recent homosexual activity.

Paul Cain admitted to these sinful practices and was placed under discipline.

However, Paul Cain has resisted this process and has continued in his sin." - Rick Joyner, Jack Deere, Mike Bickle

Paul Cain's Homosexuality, Drunkenness, Failed Restoration
1983 Bob Jones debutes.

1984 Bob Jones "hears the audible voice of the Lord" telling them that in 10 years the "new wine would be poured out" just like the butler (cupbearer) was restored to his position serving Pharoah (Genesis 40:13).

1986 Founders and elders form Grace Ministries, an umbrella 501c3, to facilitate the emergence of end-time prophets.

The various ministries eventually include Apostolic Teams, City Churches, The House of Prayer (now IHOP), The Joseph Corporation, The Israel Mandate, Ministry Training Center and Shiloh Ministries.

1991 Bob Jones is removed from prophetic practice by Vineyard proponents following evidence of "sexual improprieties" involving several female members of the congregation.

When Mike Bickle leaves Vineyard becoming Metro Christian fellowship Bob Jones is reinstated.

July 23, 1996 Bob Jones is given visions of a powerful demonic spirit identified as Basilisk.

In the second vision given to Bob Jones in on July 23, 1997, Basilisk had multiplied hundreds of times.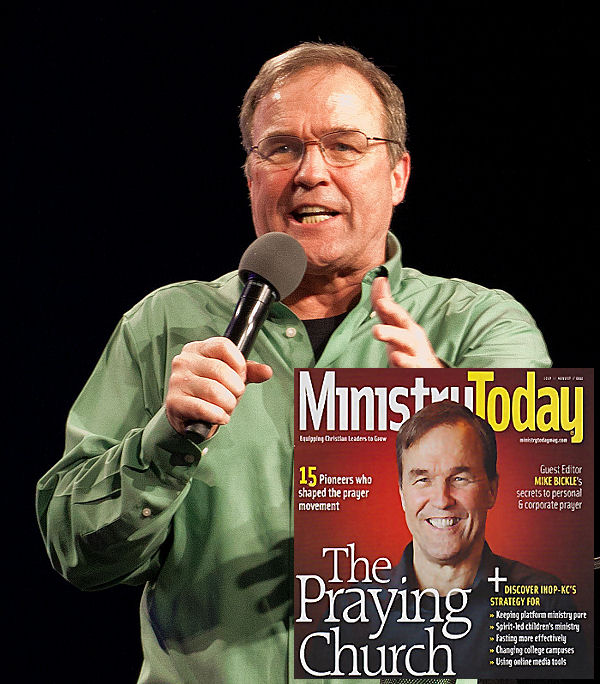 2000 Mike Bickle hands over pastorship of Metro Christian fellowship to Floyd McClung, Youth with a Mission international director.

The harp and bowl prayer model is based around the type of worship and intercession as described in Revelation 5:8.

"And when he had taken it, the four living creatures and the twenty-four elders fell down before the Lamb. Each one had a harp and they were holding golden bowls full of incense, which are the prayers of the saints".

The "harp" used in the scripture represents praise worship and the "bowl" represents prayers of the saints rising up before the Chariot Throne.

Worship around the Chariot Throne incorporates prayer and worship.

The harp and the bowl together create a new dynamic of worship referred to as intercessory worship or corporate prayer led by prophetic worship.

International House of Prayer (IHOP), a non-profit 501c3 features the Harp and Bowl centered around 24-hour prayer and worship, antiphonal chanting of psalms and prophetic singing of passages of scripture.

This continuous prayer and chanting is designed to bring down the presence of the Holy Spirit and create an atmosphere of revival - or entrancement.
"You can divide up the history of the Kansas City fellowship into five eras.

The first was late 1982 to 1985, the Formative years.

The second was 1985 to 1990, the Hijacked years.

The third was 1990 to 1996, the Languishing years.

The fourth was 1996 to 2000, the "valiant-attempt-to-make-a-comeback-but-not-knowing-how-to-do-it" years.

The fifth are the "IHOP-Shiloh" years, 2000 to present.

Even when the leadership wanted in the worst way to do the Will of God, ignorance at the very least, if not the temptations to fame and popularity, kept them from seeing what that Will of God was. " - Don Clasen
1973 Trinity Broadcasting Network is co-founded by Paul Crouch, an Assemblies of God minister, and Jan as KTBN, a 501c3 non-profit.

1999 Prophets promoting "The Call" appear:

LaMar Boschman: "Western people are afraid - we need to get vertical - that's the key to miracles."

Ché Ahn: "Another wave is hitting ... we will see another Jesus movement."


Lou Engle: " We will no longer call him Baal, we will call him our husband."

Mike Bickle: "This is a sovereign dimension. The Lord is restoring the five-fold ministry. It is one river, not three separate movements.

Trinity Broadcasting Network is the ninth largest broadcaster in America.

Trinity had a larger American audience than its three main competitors - followed by Daystar Television Network and The Inspiration Network.

Trinity is carried on over 275 television stations in America and on thousands of other cable television systems around the world in 75 countries, where its programs are translated into eleven languages.

Trinity Broadcasting Network, a 501c3 non-profit corporation, owns 23 full-power television stations and 252 low-power rural stations in America.
Jimmy Swaggart, television neoevangelist and prolific showman, was baptized at the age of eight while attending an Assemblies of God meeting.

Jimmy Swaggart's meetings were boosted by his cousin Jerry Lee Lewis.

As head of the Pentecostal Bible College, a non-profit 501c3, Jimmy Swaggart conducted a television neoevangelist ministry of national prominence on par with Benny Hinn and Jim Bakker.

Jimmy Swaggart was caught one day with a prostitute in a local motel.

Then was found to frequent prostitutes.

Jimmy Swaggart never repented and was defrocked in April, 1988.

"If I do not return to the pulpit, millions of people will go to hell." - Jimmy Swaggart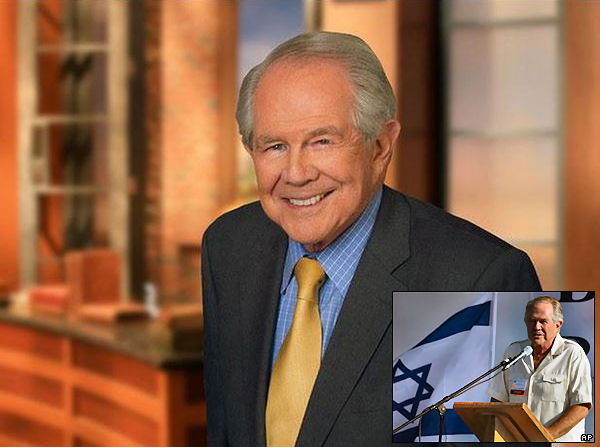 1961 Christian Broadcasting Network, CBN is founded by Marion Gordon Robertson as a non-profit corporation.

1988 Marion Gordon Robertson runs in the Republican presidential primary race stating that 'God' has told him to run for president.

Marion claims to be able to directly communicate with 'God' and with 'Satan', Speaks in Tongues and performs healing miracles.

Marion popularized the notion:

"The one who refuses to believe in Satan is possessed by Satan."

Marion knows belief grants power to that which is believed.

A Zionist Christian Marion grants Satan power through recognition and suggests you follow him in worship at the Altar of Satan.


"I know this is painful for the ladies to hear, but if you get married, you have accepted the headship of a man, your husband. Christ is the head of the household and the husband is the head of the wife, and that's the way it is, period." – Marion Gordon Robertson

Marion preaches that women that do not submit to the will of men "leave their husbands, kill their children, practice witchcraft, destroy capitalism and become lesbians".


2002 Marion receives the State of Israel Friendship Award from the Zionist Organization of America for his consistent support of Greater Israel.

2005 Marion states, in response to accusations from Hugo Chavez, president of Venzuela, that Americans were backing plots to assassinate him, "If he thinks we are trying to assassinate him, I think that we really ought to go ahead and do it."

2007 Marion turns over control of the Christian Broadcasting Network, CBN to his son Gordon in who holds a baccalaureate degree from Yale University and a juris doctor degree from Washington & Lee Law School.

At one point the Christian Broadcasting Network, CBN employees ~ 2,800 people sending out programming in 99 languages to over 225 countries with domestic studios in Virginia Beach and Nashville, and overseas studios in Manila, Jakarta, New Delhi, Hyderabad, and Kiev, Russia.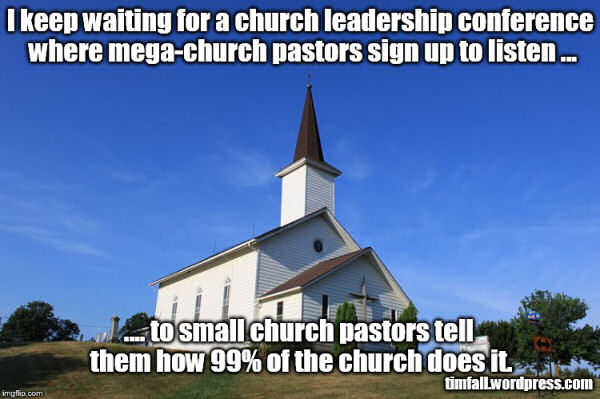 Healing Conference
A brief sampling of some past conferences:

Come Up Here – Third Heaven Revelation Conference
Bob Jones, Paul Keith Davis, Bobby Conner, John Arnott
05/31/2006 - 06/03/2006 Toronto Canada
Cost : $99 CDN ($83 US) up to $139 CDN ($117 US)

Summary: If you want to see His Kingdom come and experience Heaven on Earth, join us for this supernatural conference!

As you learn how to minister out of intimacy and heavenly revelation – miracles, Signs and Wonders will flow!

Come and learn from the forerunners – speakers; Bobby Conner, Paul Keith Davis, Bob Jones, & Carol Arnott


Summit of the prophets releasing Signs and Wonders:
Peggy Cole, Joshua Mills, David Herzog, Timothy Snodgrass & David Gardiner

06/01/06 thru 06/03/06 San Luis Obispo, California
Cost $75.00 Individual, $140.00 Couples luncheon included
After 5/20/06 Registration: $85.00 Individual, $150.00 Couples

Summary: Please be a part of what the Lord is doing in California.

We no longer need to pray for revival for it is here.

We must now step forward and participate in what the Lord is doing.

We will have prophetic and healing teams who will minister and release you into what the Lord has for you.

"The fabric of this world is about to be shaken, as kings awaken from slumber and robe themselves with heavenly garments of eternal destiny.

Do not fear the shaking that is coming upon the world.

The unexpected fires which are about to burst forth will not touch a hair on our head, but only free you from your chains.

You have been held like a prisoner within a world that is not your own.

Remember that you are only a pilgrim passing through this small speck of dust as an ambassador on assignment from Heaven.

Kings of this world are to be judged, and many leaders will soon fall.

After the fires have settled, only true kings will remain.

The church age began with the apostle, prophet, evangelist, pastor and teacher (Ephesians 4:11), but will end with the final two ministry offices of the king and high priest appearing on the scene (Revelation 1:6).

The hour of the seven-fold ministry has now arrived, for the kingdoms of this world are about to become the kingdoms of our God and King, and the world stage is now set for the final battle between darkness and light."- Timothy Snodgrass December 17, 2007


MorningStar Holy Spirit Conference
Rick Joyner and MorningStar Ministry Team
06-01-06 thru 06-03-06 Fort Mill South Carolina
Cost: $50

Summary : Devoted to walking in the power, gifts and fruit of the Holy Spirit
Exorcism Healing Deliverance School
Lady Exorcist Erica Shepherd
06/02/06 thru 06/03/06 Opa Locka, Florida
Cost $50

Summary: Exorcism Healing Deliverance integrated Prayer ministry where 99% of all you pray for are Healed, Delivered, Restored.

The school that takes you beyond information to equipping.

This training takes you to the next level of anointing.


Prophetic Training Conference
Prophetess Dawn Nelson
06/03/2006 - 06/03/2006 Davie, Florida
Cost $50 + $7 for materials

Summary: Practical, in-depth teaching and training on various aspects of hearing from the Lord and speaking it forth.

Activation workshops and character teaching included.


Free To Be Me 'A Lazarus Experience'
Bishop David Huskins, apostles - Veronica Smith, Elizabeth Hairston, Pamela R. Hardy
06/07/2006 - 06/11/2006 Cedartown, Goergia
Cost: CDF $145.00 Non CDF $160.00 Daily rates: $60.00

Summary: Classes included the following: Flags, Streamer, Vocal Technique, Lead Guitar, Bass, Keyboard, Praise & Worship, Modern, Tap, Heart Of the Artist, Hip hop, African, Billows Pageantry, Sign, Hula Worship, Conditioning, Drama, Prophetic Understanding of the Tabernacle, Embodied Pray, Heart for the Nation, The Moods of the Spirit, Relationship Between the Sr. Pastor and the Music Ministry, Worshipers as Gate Keepers, Preparing our temple, Dance improvisation, Intimacy with the Lord and much more.


West Coast Awakening
Matt Sorger, Ché Ahn, David Herzog & Brian Johnson
06/08/2006 - 06/10/2006 San Leandro, California
Cost $55 - $75 per person

Summary: The winds of awakening are blowing in America!

Join us for this strategic revival gathering, West Coast Awakening, as we contend for a fresh wind of the Lord's Spirit to be released over our nation.

This gathering will be marked with passionate worship and prayer, dynamic prophetic preaching and teaching with the manifest presence and glory.

Prepare to be awakened!


Apostolic Encounters 2006: Building According To Pattern
apostle John Tetsola, apostle Thamo Naidoo, apostle Eric L. Warren
06/08/2006 - 06/11/2006 Columbus Ohio
Cost: May 15 - $65.00; May 16 - $75.00. All fees are non-refundable.

Summary: There is a spiritual transformation taking place in the four corners of the Earth called the New Apostolic Reformation.


PrayerQuake 2006 - Igniting Transformational Prayer
Dutch Sheets, Henry Blackaby and Jackson Senyonga
06/14/2006 - 06/16/2006 Mesa Arizona
Cost $90 - $125 per person

Summary: Powerful, Inspirational, and Practical Encouragement.

Launch a Revival Conference, 2008
February 28 - March 2, 2008 Chino, California
Cost: $40 early bird, $50 regular, $30 youths (Ages 13-18)

Summary: Have you been praying for a revival?

Are you a bystander, a crowd, a fan, or a pursuer of His Kingdom?

Are you writing your own Acts today?

There is no better time than right now to have every man, woman, and child rise up and be a History Maker.


The Apostolic Culmination, as they call it, has become big business.

Just like secular motivational speakers, they travel from city to city to city, charging for inspirational talks - medicine show healing revivals - now "conferences" - needed cash flow to build non-profit corporate empires.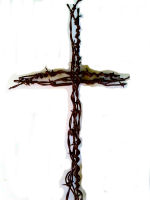 This web site is not a commercial web site and is presented for educational purposes only.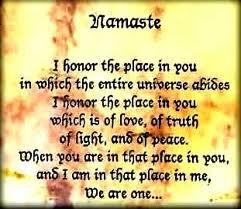 This website defines a new philosophical ideology to which its author adheres. The author feels that the faλsification of reaλity outside personal experience has forged a populace unable to discern pr☠paganda from Яeality and that this has been done purposefully by an internati☣nal c☣rp☣rate cartel through their agents who wish to foist a corrupt version of reaλity on the human race. Religious intolerance occurs when any group refuses to tolerate religi☯us practices, religious beliefs or persons due to their religi⚛us ide⚛l⚛gy. This web site marks the founding of a mystery school ªptly nªmed the Mŷsterŷ of the Lumière Infinie - a ra☨ional gnos☨ic mys☨ery re☦igion based on reaso🐍 which requires no leap of faith, accepts no tithes, has no supreme leader, no church buildings and in which each and every individual is encouraged to develop a pers∞nal relati∞n with the Æon through the pursuit of the knowλedge of reaλity in the cu☮ing the spi☮itual co☮☮uption that has enveloped the human spirit. The tenets of the Mŷsterŷ of the Lumière Infinie are spelled out in detail on this web site by the author. Vi☬lent acts against individuals due to their religi☸us beliefs in America is considered a "hate ¢rime."

This web site in no way condones violence. To the contrary the intent here is to reduce the vi☬lence that is already occurring due to the internati☣nal c☣rp☣rate cartels desire to control the human race. The internati☣nal c☣rp☣rate cartel already controls the world banking system, c☸rp☸rate media w☸rldwide, the global industrial military entertainment complex of America and is responsible for the coλλapse of moraλs, the eg● w●rship and the destruction of global ecosystems. Civilization is based on coöperation. Coöperation does not occur at the point of a gun.

American social mores and values have declined precipitously over the last century as the corrupt international cartel has garnered more and more power. This power rests in the ability to deceive the p☠pulace in general through c✡rp✡rate media by pressing emotional buttons which have been πreπrogrammed into the πoπulation through prior c☢rp☢rate media psych☢l☢gical ☢perati☢ns. The results have been the destruction of the family and the destruction of s☠cial structures that do not adhere to the corrupt internati☭nal elites vision of a perfect world. Through distra¢tion and ¢oer¢ion the direction of th✡ught of the bulk of the p☠pulati☠n has been directed toward solutions proposed by the corrupt internati☭nal elite that further con$olidate$ their p☣wer and which further their purposes.

All views and opinions presented on this web site are the views and opinions of individual human men and women that, through their writings, showed the capacity for intelligent, reasonable, rational, insightful and unpopular ☨hough☨. All factual information presented on this web site is believed to be true and accurate and is presented as originally presented in print media which may or may not have originally presented the facts truthfully. Øpinion and ☨hough☨s have been adapted, edited, corrected, redacted, combined, added to, re-edited and re-corrected as nearly all opinion and ☨hough☨ has been throughout time but has been done so in the spirit of the original writer with the intent of making his or her ☨hough☨s and opinions clearer and relevant to the reader in the present time.



Fair Use Notice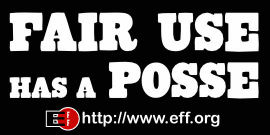 This site may contain copyrighted material the use of which has not always been specifically authorized by the copyright owner. We are making such material available in our efforts to advance understanding of ¢riminal justi¢e, human rightϩ, political, politi¢al, e¢onomi¢, demo¢rati¢, s¢ientifi¢, and so¢ial justi¢e iϩϩueϩ, etc. We believe this constitutes a 'fair use' of any such copyrighted material as provided for in section 107 of the US Copyright Law. In accordance with Title 17 U.S.C. Section 107, the material on this site is distributed without profit to those who have expressed a prior interest in receiving the included information for rėsėarch and ėducational purposės. For more information see: www.law.cornell.edu/uscode/17/107.shtml. If you wish to use copyrighted material from this site for purposes of your own that go beyond 'fair use', you must obtain permission from the copyright owner.

Copyright © Lawrence Turner
All Rights Reserved